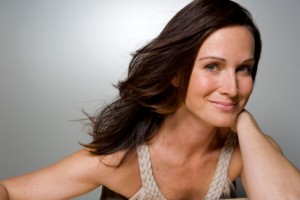 Is 40 the new 30 or the new 20? Awareness and healthy lifestyle changes mean we don't feel 40 or 50 or 60, but what if your face didn't get the memo? Damage from the sun, pollutants, smoking, acne, and simply aging, makes us look older than we fell. At The Wiesman Institute-Natural Beauty Med Spa we want you to feel great and look even better. Our top of the line cosmetic therapies have transformed our Chicago, IL patients into the person they want to see in the mirror. If you're tired of looking at age spots, wrinkles, acne scars, or any other skin damage, we can help rejuvenate your skin. With micro peels and laser skin resurfacing, we can help you knock ten years off your age, and look as good as you feel. Call to schedule a consultation, or to find out more about skin resurfacing.
What is Skin Resurfacing?
If you've ever had a facial, you probably know the dramatic transformation they have on your skin. The main reason your skin looks so great is exfoliation. By removing your outer layers of skin cells, exfoliation reveals the healthier cells below. Skin Resurfacing works in much the same way. By removing several layers of damaged skin, newer, undamaged skin cells are revealed. Skin resurfacing has various ranges and uses, but they are all leave you with firm, smooth skin. Dr.s Irvin and Gary Wiesman offer innovative skin resurfacing technologies including micro peels, erbium laser resurfacing and RF laser resurfacing.
Micro Peels
A micro peel is used to give your skin a little extra glow. Using a chemical wash, the outer layers of your skin are removed. A peel removes more skin than a facial, but is not recommended for removal of wrinkles, scars or age spots. Micro peels are affective in smoothing a complexion, and leaving skin feeling firmer.
Erbium Laser
Erbium lasers are the more traditional tool of laser resurfacing. Laser skin resurfacing is the best way to restore wrinkled, scarred skin to its natural beauty. Erbium laser treatments are very affective, but can take a long time to heal. Most patients report having fully restored skin between ten and twenty days after treatment. The results are significant and long lasting, but the amount of healing time should be considered carefully before making the decision to have erbium laser removal.
RF Laser
Radio Frequency Lasers or RF lasers are a cutting edge technology offered by the Wiesman Institute. They work similarly to traditional erbium laser resurfacing tools, but patients report experiencing significantly less discomfort during treatment. Additionally, the healing time following FR laser resurfacing is much shorter, and skin is not as irritated during recovery.
Find Out More
If you're tired of looking 10 years older than you feel, let the Wiesman Institute turn back the clocks. Call to schedule a consultations with one of our skilled doctors. Don't wait another day to look and feel your best. We welcome patients from Chicago, Summit, Forest Park, Cicero, Berwyn, Oak Park, Glencoe, Wilmette, Lake Forest, and Winnetka.