Skin Rejuvenation – Chicago, IL
Reveal Youthful Skin Today!
Our medical spa in Chicago strives to help you look and feel your best using the latest innovations in skin resurfacing. We offer a variety of first-class treatments performed by licensed medical highly trained technicians to reveal beautiful, younger-looking skin. Whether you want to minimize the appearance of fine lines and wrinkles or tighten sagging skin, Natural Beauty Med Spa has the solution for you.
Why Choose Natural Beauty MedSpa for Skin Rejuvenation?
Can Restore Your Youthful Glow in a Single Appointment
Able to Remove Fine Lines & Wrinkles from All Areas
Safe, Fast, & Fully Personalized Treatment Options
Laser Skin Resurfacing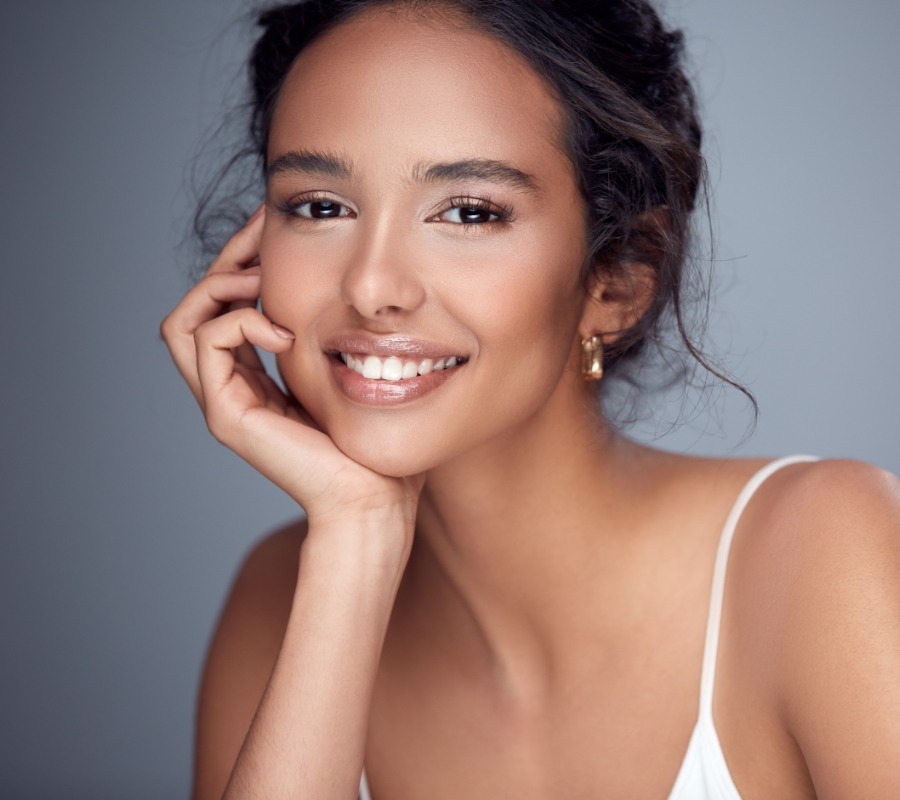 We provide two effective treatments to turn back the hands of time with skin resurfacing. You will enjoy advanced methods to gently remove the outer layers of your skin using unique exfoliation techniques. This reveals healthier skin cells below to reverse the appearance of damaged or aged skin. You are left with firm, smooth skin with noticeable results after just one treatment.
Learn More About Skin Resurfacing
Micro-Needling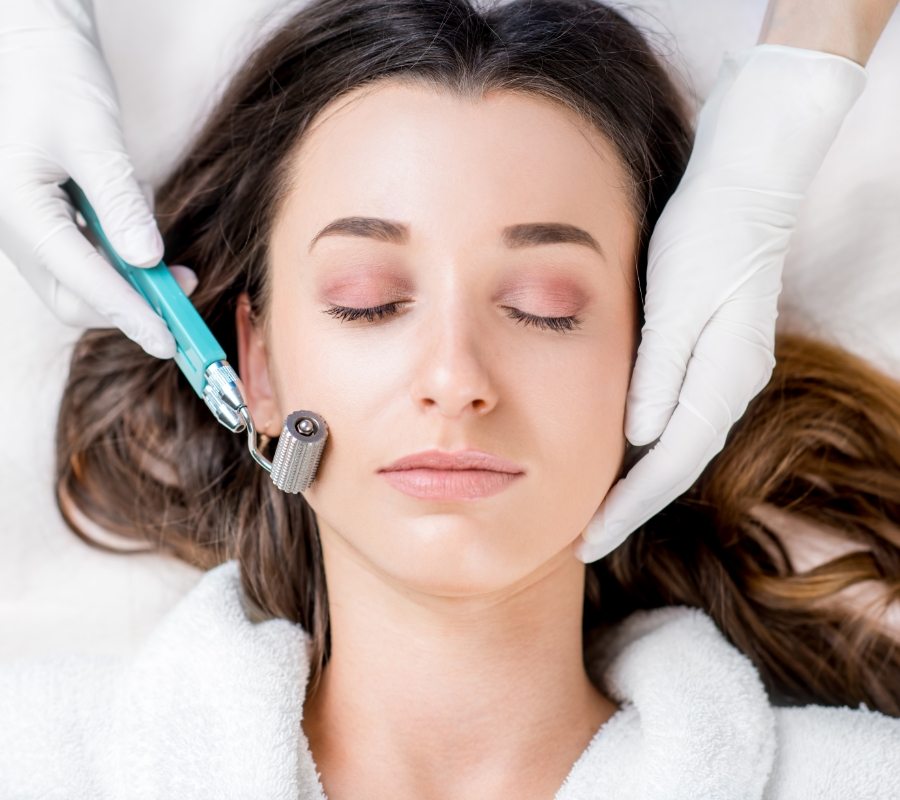 You do not need to let acne scars or fine lines hurt your confidence. Micro-needling is a revolutionary method that enhances the skin's tone, texture, and color. Overall, you enjoy a comfortable procedure to improve the appearance of your skin to look several years younger. The treatment is safe for all skin types to correct several issues at once, such as sun damage, scarring, large pores, discoloration, and uneven skin tone.
Learn More About Micro-Needling
PhotoFacial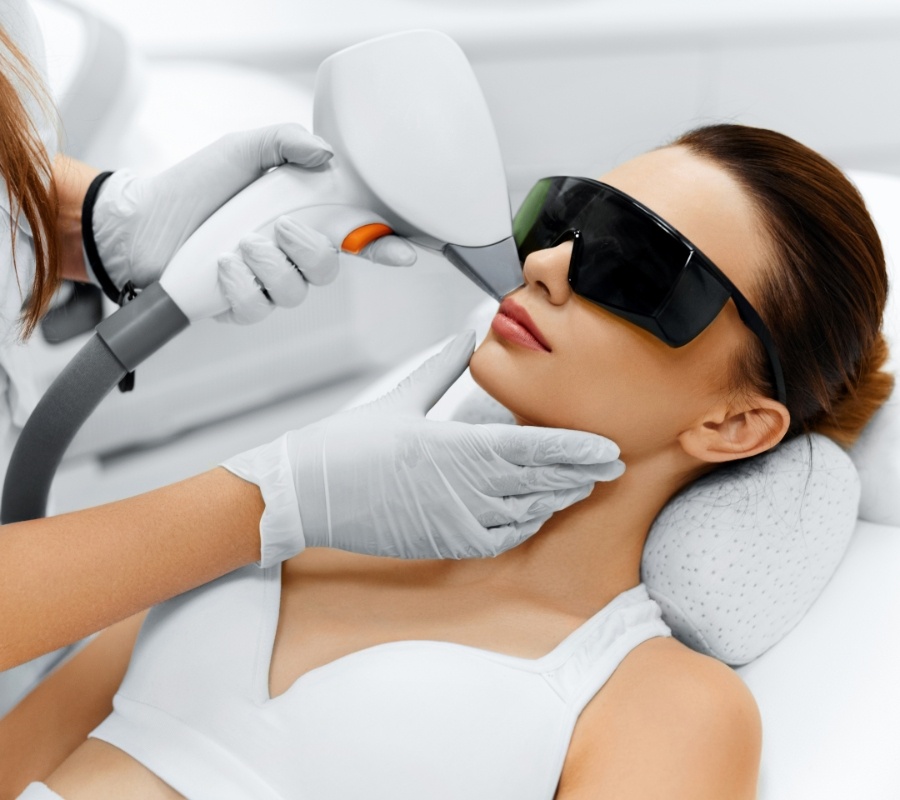 IPL PhotoFacial can improve blemishes on your skin that have resulted from years of UV light exposure. An intense pulse light provides a non-ablative solution to penetrate the deeper layers of your skin while leaving the surface undamaged. This improves your skin's ability to naturally regenerate cells for an even skin tone while also decreasing the appearance of wrinkles.
HydraFacial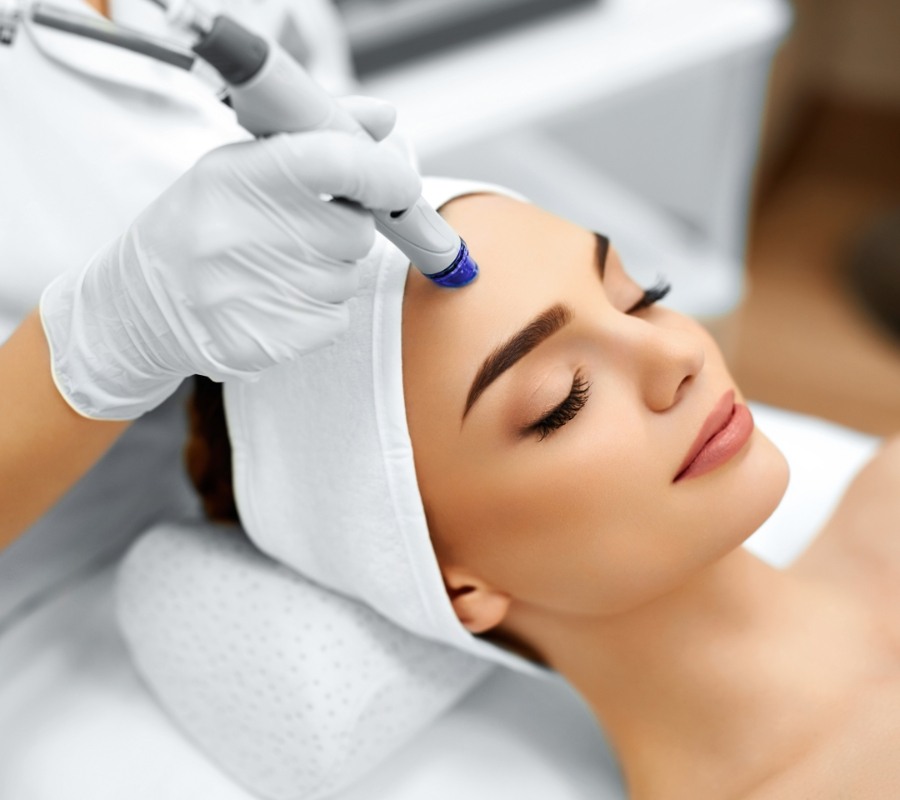 HydraFacial, also sometimes referred to as hydradermabrasion, is a patented skin care treatment that's great for patients who suffer from a variety of skin concerns, including acne, blackheads, rosacea, or those who would like to minimize signs of aging. In three simple steps, it cleanses and exfoliates the skin, removes dirt and debris from pores and refreshes your face, and finishes off by revitalizing your glow. The results: re-energized and clean skin that feels great.
HydraFacial – Scalp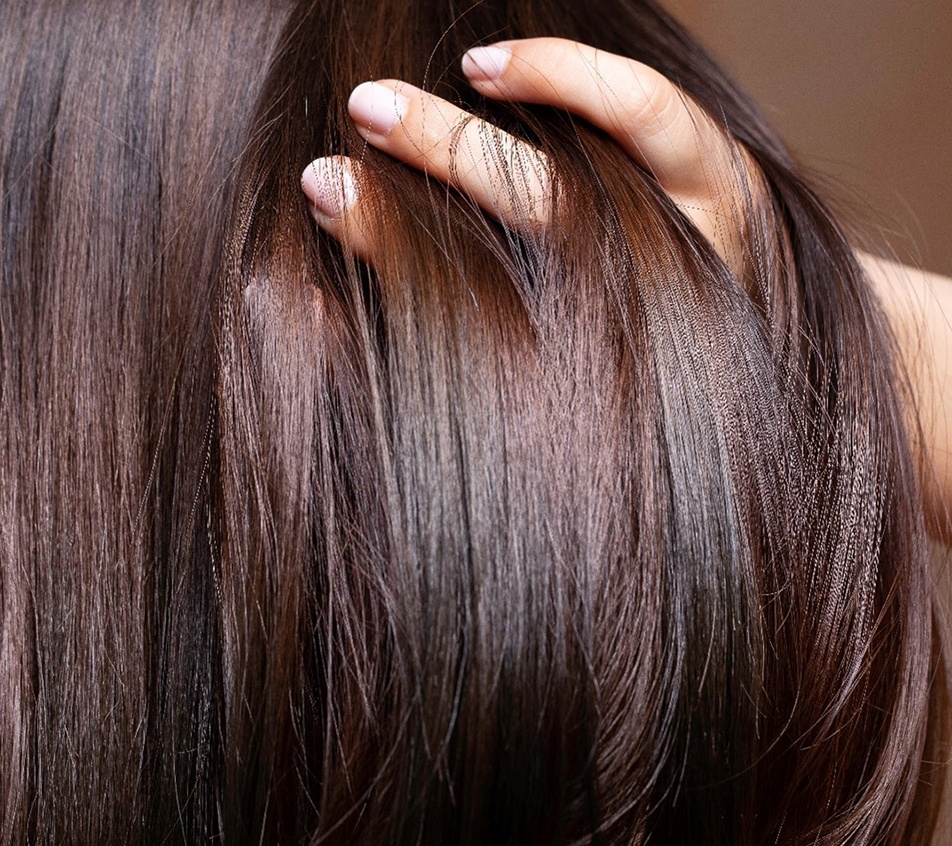 Do you struggle with hair loss, an oily scalp, or a flaky scalp? Ask us about our Keravive HydraFacial – Scalp treatment. This relaxing and unique three-step services cleanses, exfoliates, and nourishes the scalp, creating the foundation for a healthy head of hair. Following your in-office session, we'll provide you with a specialized spray to continue caring for your scalp so you can reap maximum benefits from this service. Keravive HydraFacial is an excellent option for almost anyone, whether you have luscious hair that you want to maintain, you want to combat slight thinning, or you are looking to complement a hair restoration treatment.
Learn More About HydraFacial - Scalp
Chemical Peel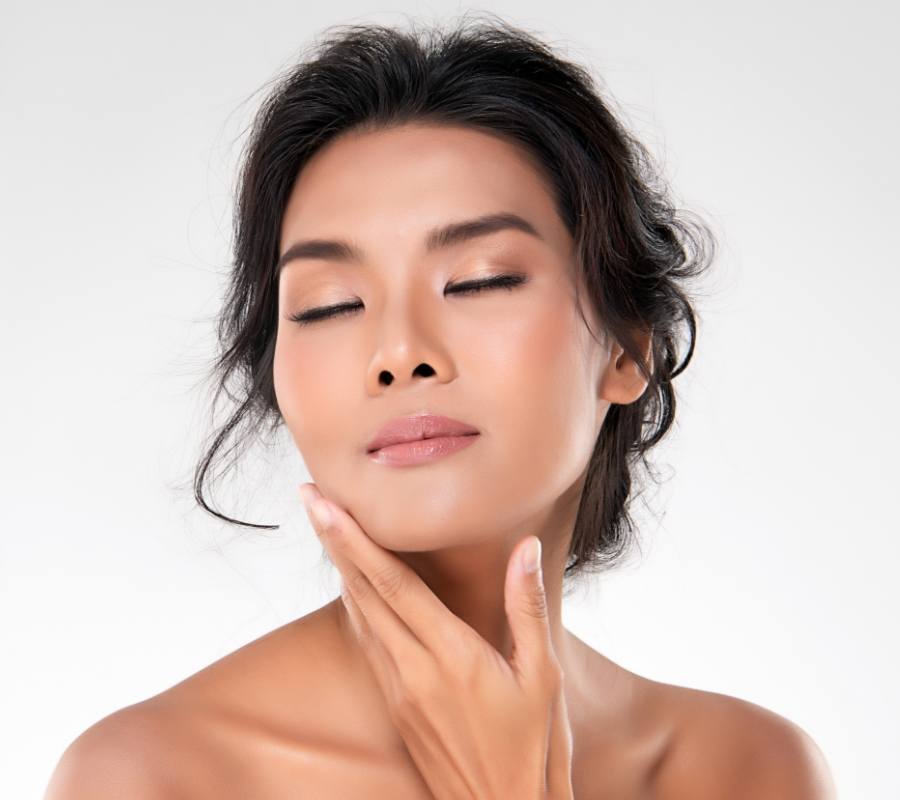 A chemical peel allows you to reverse the signs of aging without the need for surgery. Your skin is exfoliated while also encouraging the growth of new tissues. It stimulates collagen production to reduce the visibility of fine lines and wrinkles while treating blemishes and uneven pigmentation. The treatment allows your skin to heal faster, so you will see dramatic results in about one week.
Learn More About Chemical Peel
Microdermabrasion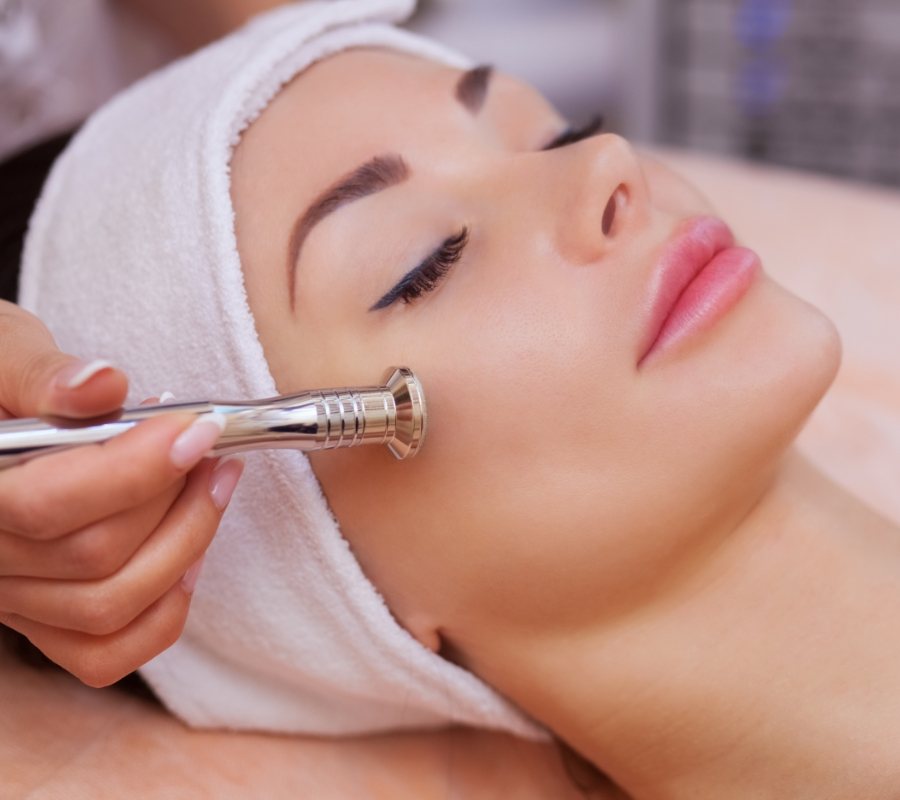 Microdermabrasion partially or completely removes the outermost layer of your skin using tiny crystals. This lessens the visibility of sun damage, dark spots, and blemishes using a gentle method. Although you will see a significant improvement in your appearance, rest assured the treatment is pain-free. You will enjoy softer, smoother skin that looks younger to restore your confidence.