Microdermabrasion - Chicago, IL
Be good to your skin. You'll wear it every day for the rest of your life.
Microdermabrasion (often referred to as Microderm) is a cosmetic procedure (mechanical exfoliation) in which the stratum corneum (dead outermost surface of the skin) is partially or completely removed by light abrasion using tiny crystals that serve as gentle but effective exfoliants. It is used to remove sun-damaged skin and to remove or lessen scars and dark spots (hyperpigmentation). To achieve optimal results, it is recommended you get a series of treatments and use high-tech anti-aging skin care products.
The Benefits of Microdermabrasion
Suitable For All Skin Types
No Downtime
Mechanical Exfoliation
Why Choose Microdermabrasion?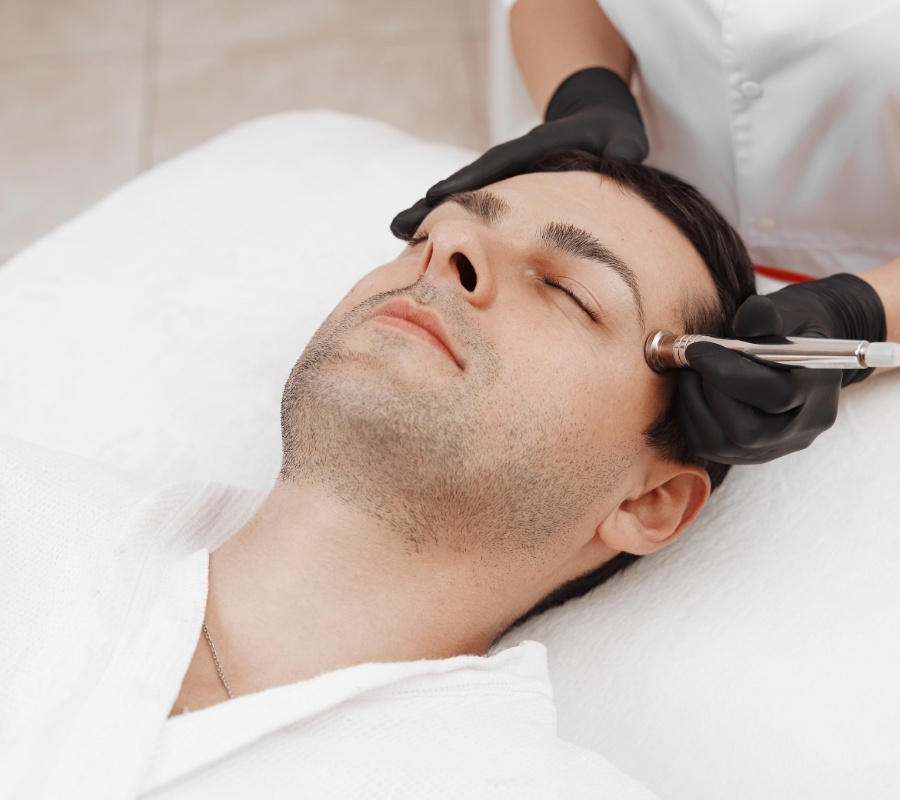 The procedure is not painful and requires no anesthetic. Microdermabrasion can be used medically for scar removal when the scar is raised above the surrounding skin, but is less effective with sunken scars such as stretch marks. It offers a variety of benefits, including the following:
It leaves skin with a fresher, more glowing look.
Skin is left feeling softer and smoother, improving the application of cosmetics.
Diminishes sun damage, fine lines and wrinkles, enlarged pores, and coarse textured skin.
It makes it easy for high-tech skin care products to actually penetrate into the deeper layers of the skin and help build collagen, which gives skin its youthful appearance.
While dermabrasion is generally only considered safe for use on fair skin, microdermabrasion is especially versatile because it can be safely used on all skin types and colors. As compared to dermabrasion, this procedure results in less down time; in fact, skin typically recovers completely within 24 hours.
Following your microdermabrasion appointment at Natural Beauty Med Spa, a high-quality moisturizer should be used, as the skin will feel slightly tight and dry for about 24 hours. During this time, it is important that you not apply certain types of makeup so as not to irritate the skin as it heals. A sunscreen should also be used to protect the skin from harmful UV rays, particularly in the two to three days following treatment. Our team will happily provide you with detailed aftercare instructions to ensure optimal results and comfort.
Microdermabrasion FAQs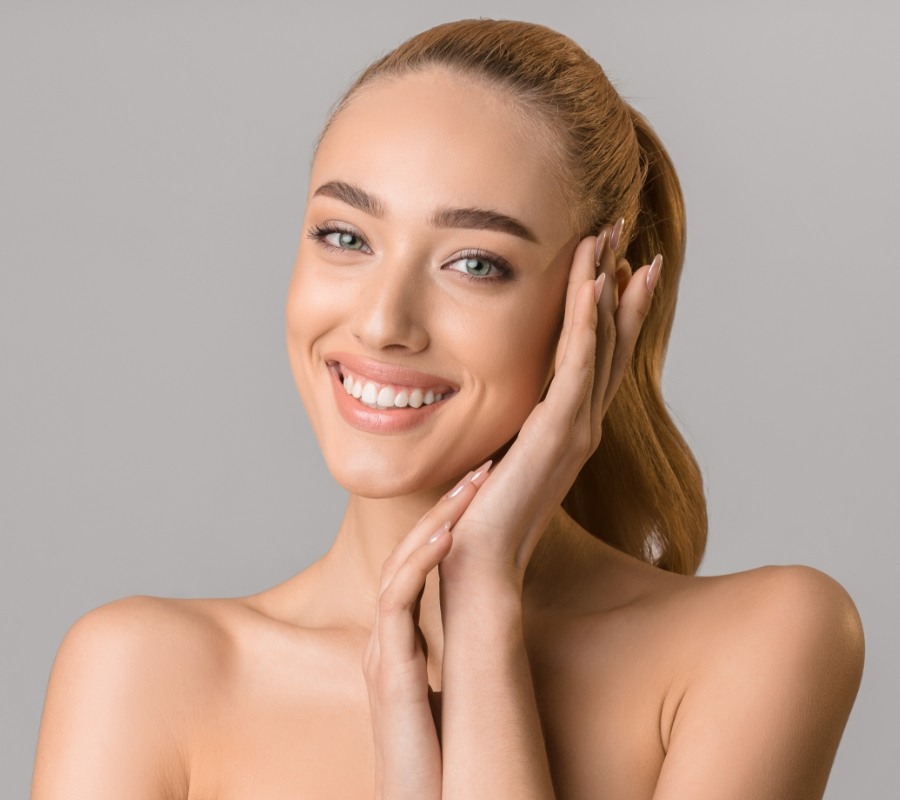 Microdermabrasion in Chicago is an effective solution to reveal beautiful skin. Although you're ready to enjoy a more youthful appearance, it's normal to have several questions about the treatment before you're ready to commit to it. Don't worry, our team at Natural Beauty Med Spa will take the time to explain the process and address any concerns during your initial consultation. While you wait for your appointment, here are the answers to a few of the most common questions we're asked, so you can feel confident in the decision you're making for your skin.
What can I expect during the treatment?
Microdermabrasion is safe for a variety of needs and skin types; however, you'll first need an initial consultation to ensure you're a candidate. After assessing your needs and discussing your goals, we'll create a customized treatment plan.
We'll begin by cleaning and steaming your skin to remove dirt while also softening the upper layers of your skin and opening your pores. A small handheld device is passed over specific areas using a mild abrasion, which eradicates dead skin cells, bacteria, and debris that may be trapped under the surface.
At the same time, excess crystals are vacuumed up and the epidermal layers of the skin are stimulated. This encourages nutrients and oxygen to the epidermis to promote collagen and elastin production. It also stimulates cellular regeneration and blood flow to leave you with a youthful glow.
Am I a good candidate for microdermabrasion?
Microdermabrasion is safe for all patients between the ages of 12 to over 65. Both men and women can benefit from the treatment; however, it's best to have an initial consultation to ensure it's the right treatment to reach your goals depending on your specific concerns. We understand your life is busy, which is why our medical spa in Chicago makes it easy to schedule your procedure. In fact, you can even have the treatment during your lunch break.
How many sessions will I need?
The number of sessions needed will vary. We will explain how many we recommend during your initial consultation. On average, each session will last 20-30 minutes when treating the face. Larger areas, like the neck or chest, can take about 45 minutes. We recommend having your treatments 10-14 days apart so there's no redness or burning. In some cases, we may suggest having another session, depending on your treatment plan.
Do I need to prepare for microdermabrasion?
It's best to avoid using any exfoliating agents for at least 7 days before your session. We also encourage you to avoid waxing or smoking for at least 1 week. If you're taking NSAIDS, it's recommended you stop using them for at least 7 days before your treatment. After your session, you'll want to limit your exposure to sun for 1-2 weeks. If you have any questions about preparing for your session, don't hesitate to contact our office. A member of our team is here to help you.
Schedule Your Consultation Today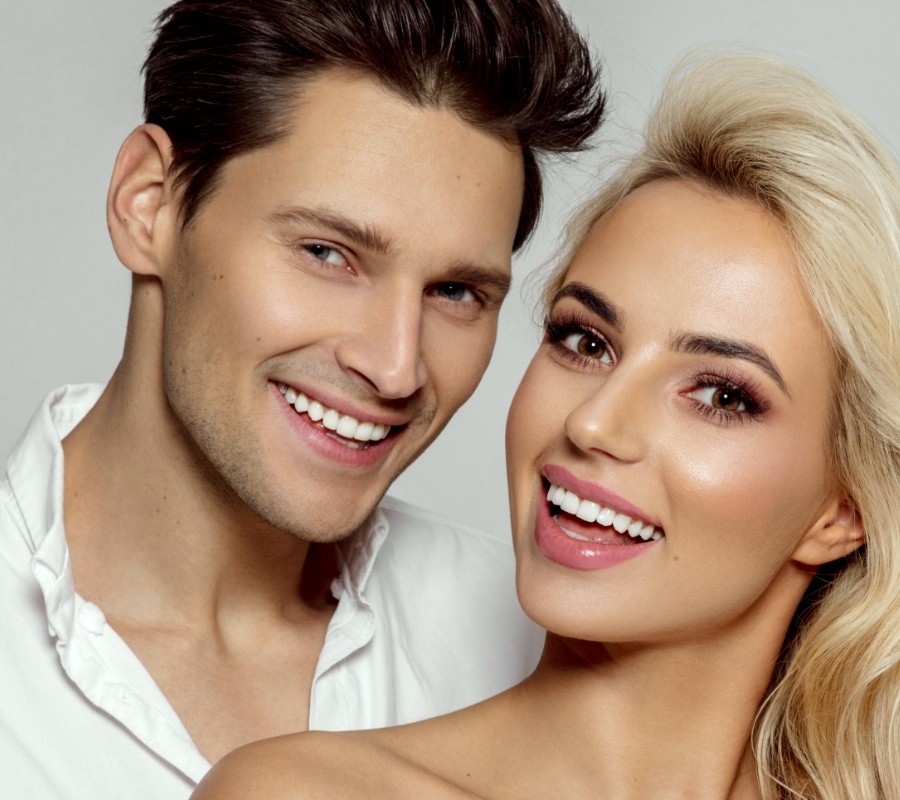 Call the highly trained professionals at Natural Beauty Med Spa in Chicago, IL to schedule a consultation, and see if microdermabrasion is right for you. Our state-of-the-art practice is privileged to serve men and women from throughout Chicago and the surrounding areas. We genuinely look forward to showing you what a dramatic difference this non-invasive cosmetic procedure.