Micro-Needling - Chicago, IL
Minimize Acne Scarring & Restore Your Skin
Micro-needling is a revolutionary cosmetic treatment that is used to reduce the visibility of acne scars and fine lines, effectively rejuvenating the skin's tone, texture, color and appearance overall. Also called Collagen Induction Therapy, or CIT, micro-needling is one of the fastest, most comfortable ways to improve the appearance of the skin, helping men and women look years younger and flawlessly refreshed. Natural Beauty Med Spa is happy to offer micro-needling to patients in Chicago and the surrounding areas.
The Benefits of Micro-Needling
Collagen Induction Therapy
Used On All Types of Skin
Addresses Multiple Skin Concerns
The Micro-Needling Procedure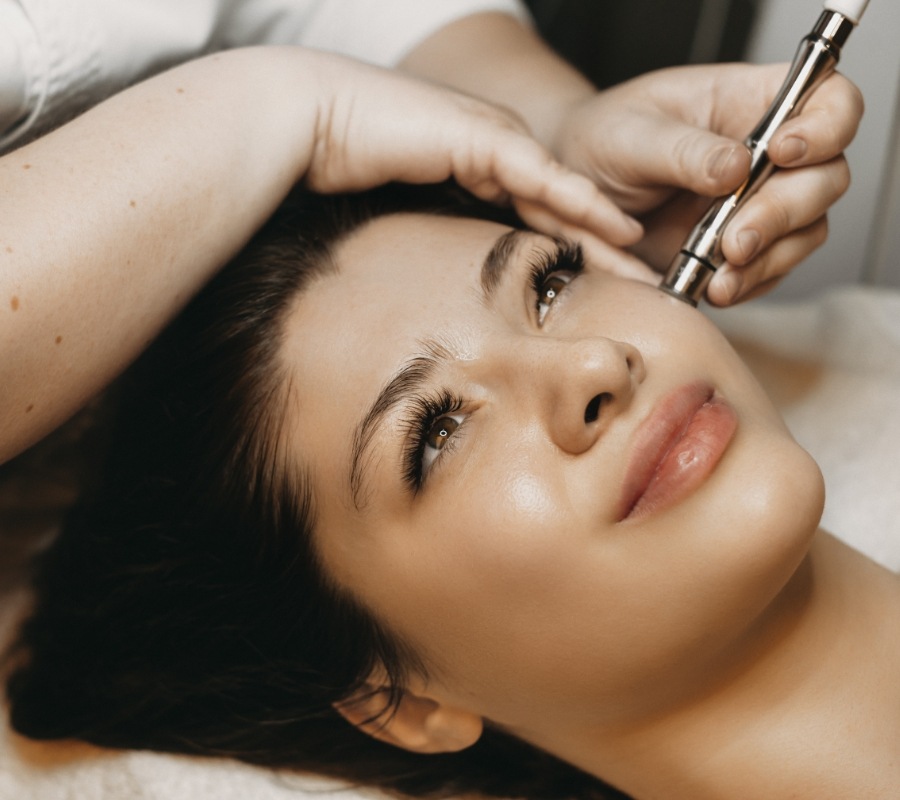 To begin, the area to be treated will be covered in a thin layer of clear, protective gel. We'll attach a sterile needle tip to the Eclipse MicroPen™, and select the setting that is right for you. We will determine the appropriate setting based upon your skin type and the type of damage being addressed. Each sterile tip contains 12 tiny needles. With a single, fluid motion, the pen is gently swept across the surface of the skin in one direction. This process is not painful; in fact, most patients compare the micro-needling sensation to the feeling of light sandpaper brushing across the skin. The specially formulated hydrating gel and the high speed of the reciprocating micro-needles reduce discomfort.
Am I A Candidate for Micro-Needling?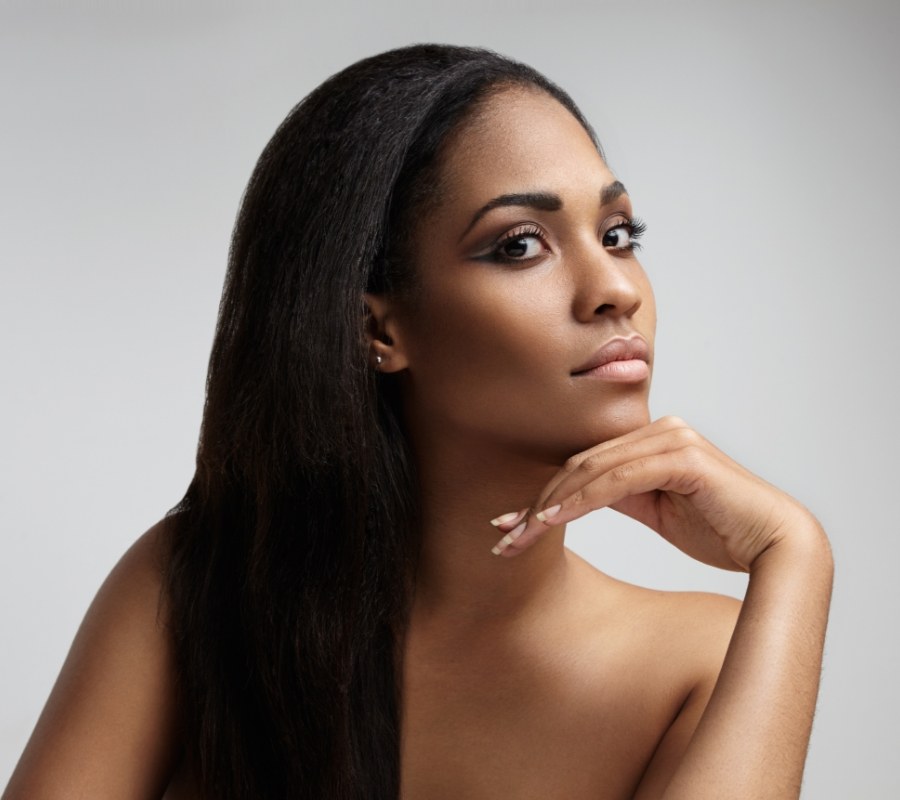 Eclipse MicroPen® can be used on all skin types for problems including sun damage, acne scarring, uneven skin tone, skin laxity, large pores, acne, discoloration, stretch marks and hyper-pigmentation.
Eclipse MicroPen® can be used on all parts of the body. The most common areas to treat are the face, neck, chest, arms, hands, and abdomen. There is minimal downtime with each treatment, and most patients are red for 24 hours or less!
How Long is the Treatment?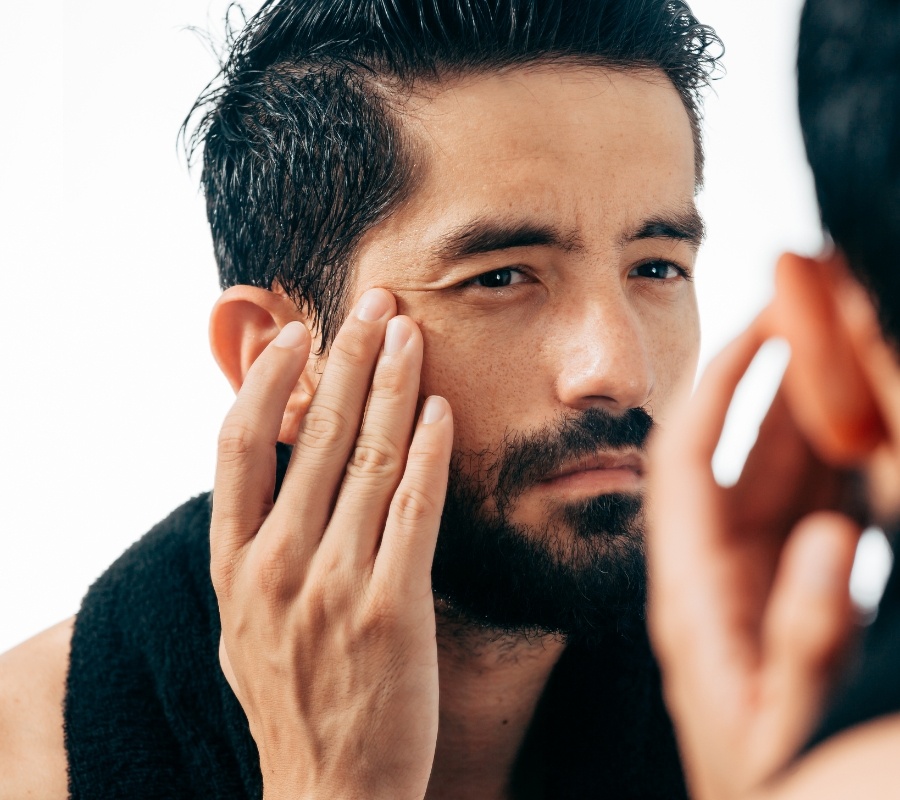 Depending on the size of the treatment area and if our skin care professionals apply a tropical lidocaine before treatment, the entire process typically lasts for about 30 minutes to 1 hour.
How Many Treatments are Needed?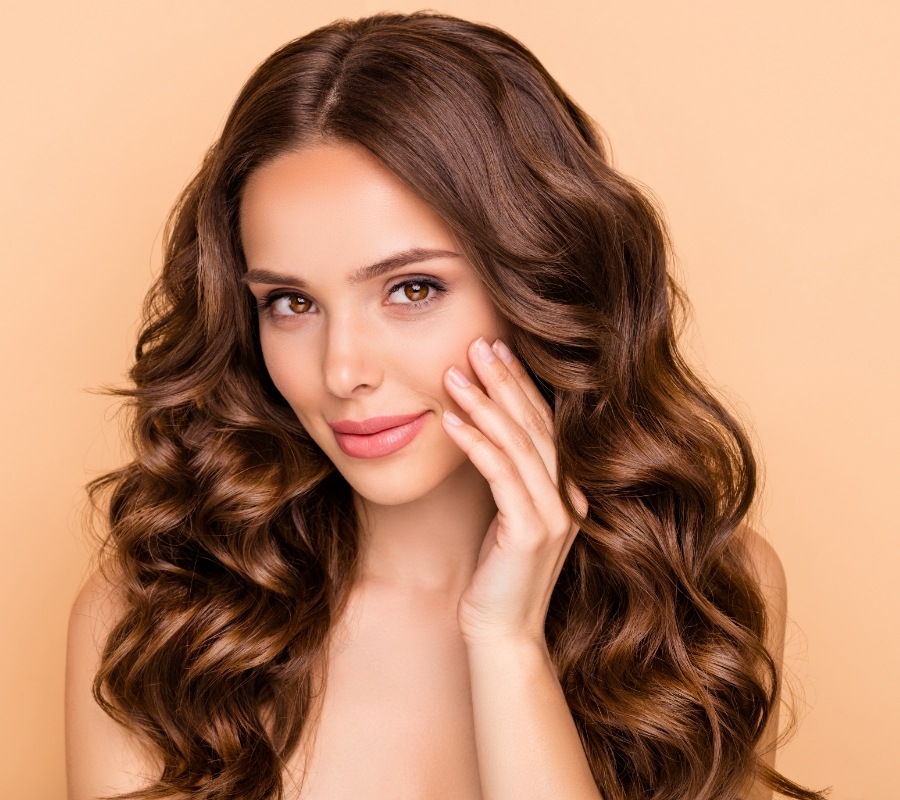 Your skincare professional will determine the course of the treatment based on your individual goals. The most common treatment plan includes a series of 2 - 5 treatments with about 4 - 6 weeks between each session. Additional treatments may be necessary for patients with severe scarring or skin issues.
Benefits of Micro-Needling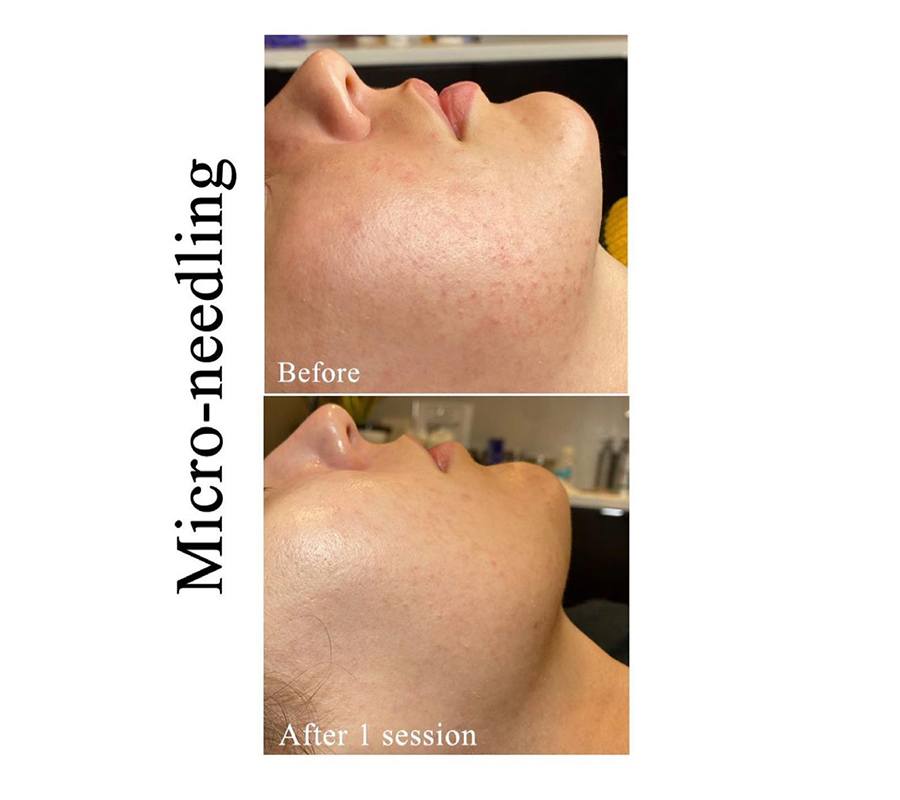 Reduces pore size
Tightens skin
Helps with acne scarring
Helps reduce stretch marks
Evens skin texture and tone
Schedule Your Consultation with Natural Beauty Med Spa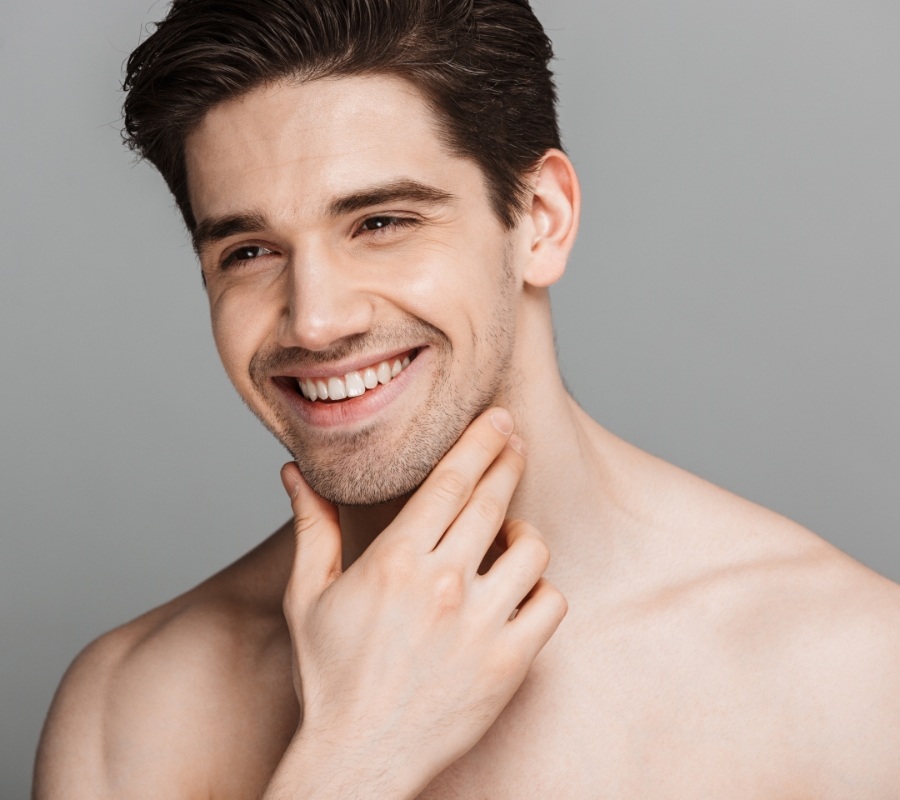 If you often wish that your skin felt and looked smoother, firmer, and more youthful, Natural Beauty Med Spa can help. Contact us today to schedule your consultation!
Micro-Needling FAQs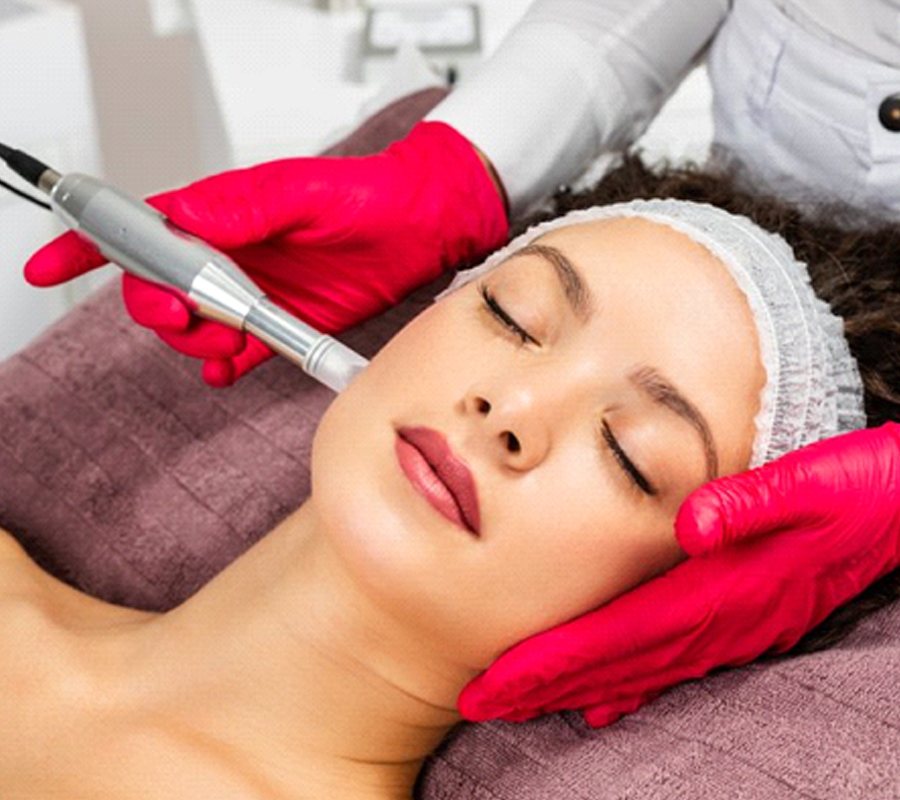 You've likely already heard of micro-needling if you're up-to-date with the latest skincare trends. However, if you have questions about this procedure, there's no better person to talk to than our team of professionals at Natural Beauty Med Spa. Below, we've compiled and answered some of the most common questions that we get from our patients about micro-needling for your convenience. If you don't see the information you're looking for, feel free to reach out to our office directly to ask!
Does micro-needling hurt?
Many patients describe their micro-needling treatment feeling like a buzzing, tingling sensation over their skin. While people often notice some sensitivity near their upper lip and forehead, it isn't so noticeable that it would be called painful. Afterward, patients often remark about how the process feels like one of the more refreshing facials they've had.
Is at-home micro-needling as good as professional treatment?
You may have seen that you can purchase at-home micro-needling tools, but the con about going the DIY route is that you likely won't be able to achieve the transformative results you can when you receive treatment from a professional. While they may brighten your skin over time, they aren't as effective as professional treatment.
What conditions does micro-needling help treat?
Micro-needling is great for patients who have mild to moderate acne scarring, fine lines and wrinkles as a result of aging or tobacco use, sagging skin, large pores, rough skin, and stretch marks. If you'd like to learn whether this treatment can help you achieve the beautiful, voluminous skin you want, call our office today to schedule a consultation with Dr. Irvin Wiesman.
How long will it take to recover after micro-needling?
After your treatment, you'll likely notice redness and some swelling for the following 24 to 48 hours. You could also experience some slight bruising and bleeding, but these side-effects should go away and reveal smoother skin and optimal results within one to two weeks. You may also notice that your pores have reduced in size.
How do I take care of my skin after treatment?
After your treatment, our team will provide you with some recovery tips. Here are some suggestions that we commonly make to patients:
Protect your skin if you'll be out in the sun, making sure to apply SPF 30+ sunscreen.
If the procedure was to help treat acne scars, gently clean your skin with a scent-free cleanser every night and morning, being sure to wash off any makeup.
If you have any questions or concerns after your treatment, please don't hesitate to reach out to our team.
Can micro-needling be used on any skin color?
Yes! Micro-needling has not been shown to cause post-inflammatory hyper-pigmentation, and it's safe to use on all types and colors of skin.