CoolSculpting – Chicago, IL
Safe & Non-Invasive Fat Reduction
Some people are born naturally trim and fit looking. However, most people must work at their body shape by maintaining a healthy diet and regularly engaging in calorie-burning and weight-lifting exercises. But even then, there may be areas of your body that retain stubborn fat.
Finally, there is a way to get rid of that fat without having to undergo an invasive procedure. CoolSculpting is the only FDA-approved, non-surgical fat reduction procedure that uses controlled cooling to make stubborn fat disappear.
CoolSculpting was developed at the Wellman Center for Photomedicine at Massachusetts General Hospital in Boston, a teaching affiliate of Harvard Medical School. The treatment delivers controlled cooling that targets fat cells underneath the skin, without damage to your skin. These fat cells are frozen during the CoolSculpting process and die.
The Benefits of Coolsculpting
Non-Surgical Fat Reduction
20-25% Fat Reduction After Each Session
See Results in as Little as 1 Month
What to Expect with CoolSculpting?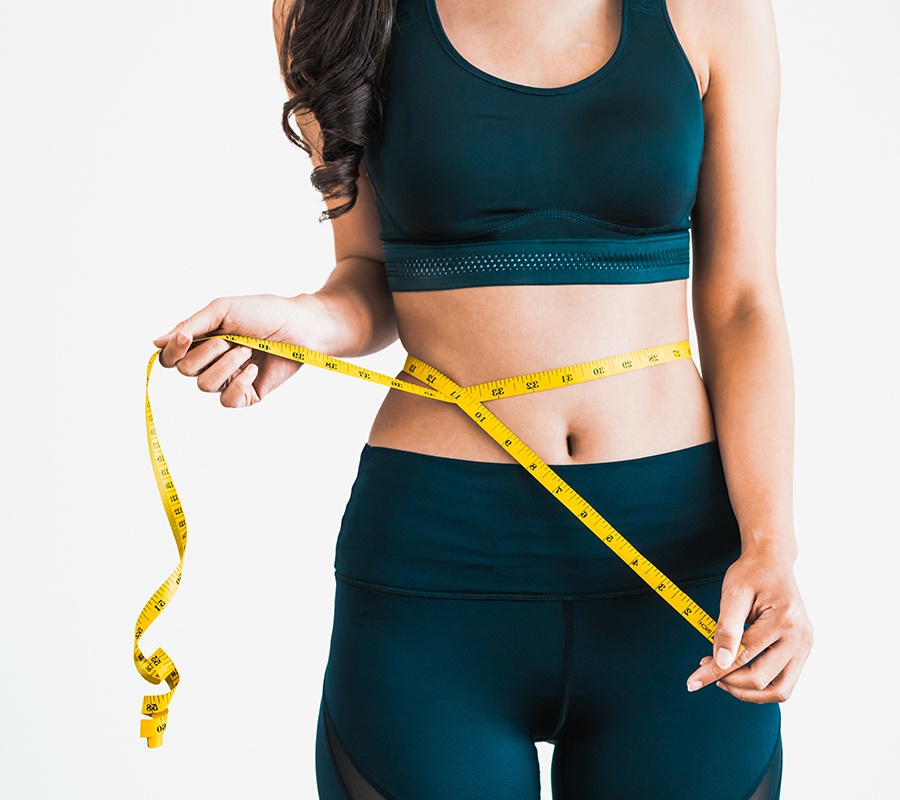 CoolSculpting requires only one hour of your time per treated area. We often use CoolSculpting to remove those troublesome love handles and the muffin-top area just below the waist. And now, this treatment can also be used to eliminate your double chin. During your procedure, you will feel some pressure and extreme cold. This feeling abates after a short time. Many people find that they can relax, read, check their email, or even take a nap during the process. After a treatment, you'll be able to return to your normal daily activities. Depending on your goals, we may need to schedule additional CoolSculpting appointments in order to achieve desired results.
In time, your body naturally eliminates these dead fat cells, and creates a more sculpted appearance. Changes may be visible as soon as three weeks after treatment, with the most noticeable results appearing after two months. Your body will continue to eliminate fat cells for four to six months after your CoolSculpting procedure.
What's the Difference Between CoolSculpting and Weight Loss?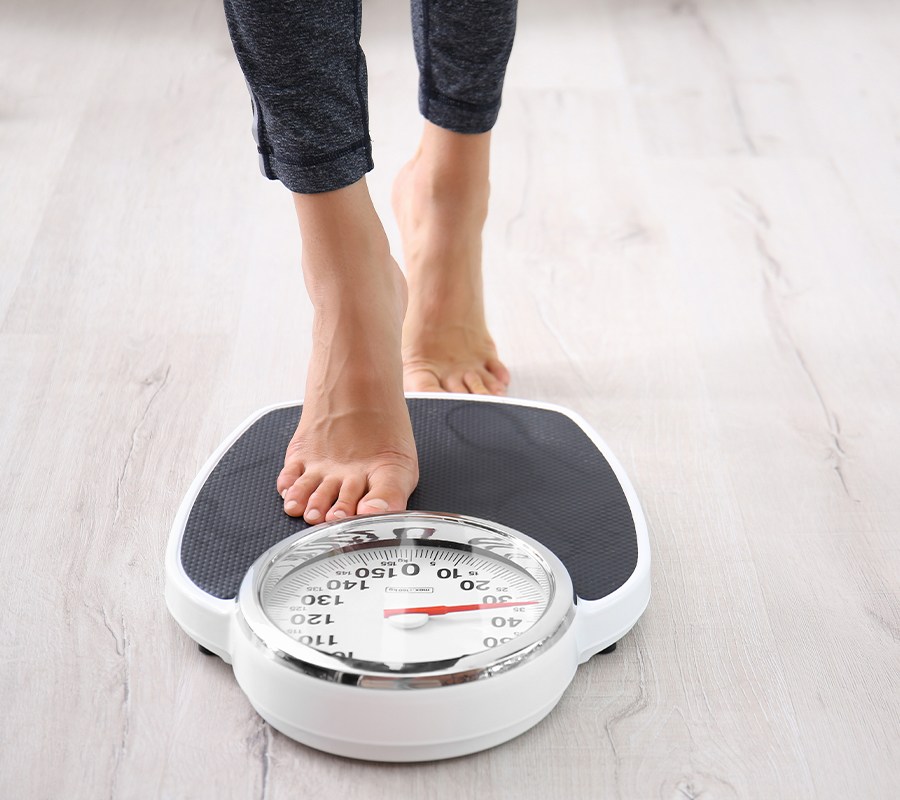 Why doesn't weight loss always provide these type of results? Because there's a difference between fat reduction and weight loss. When you lose weight, fat cells become smaller, but they are not eliminated. So, if you should happen to gain back the weight, then those fat cells enlarge. With CoolSculpting, however, we can actually reduce the number of fat cells in a particular area of your body. A fat cell that isn't there simply cannot become larger. Thus, the results you see some time after your CoolSculpting treatment are long-lasting.
CoolSculpting FAQs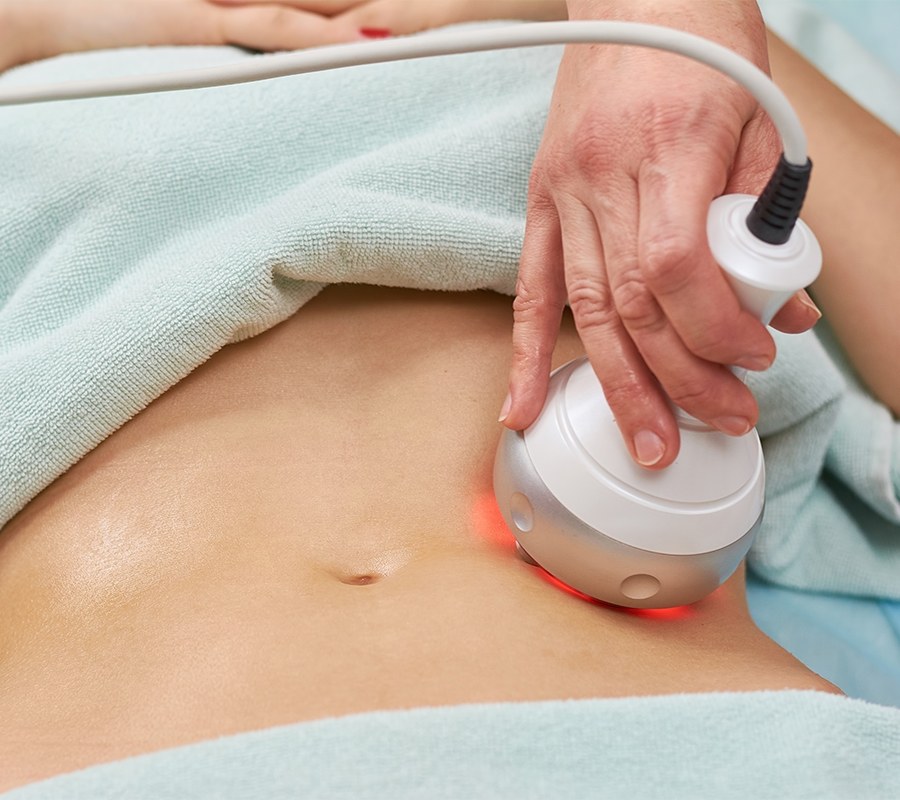 If you're ready to feel comfortable in your own skin when diet and exercise aren't enough, you might be a candidate for CoolSculpting in Chicago. The unique cooling and suction method provide a non-surgical alternative to traditional liposuction. You'll enjoy less pain and virtually no downtime. Although you're ready to experience the benefits of the treatment for yourself, we know you have several questions. Here are the answers to a few of the most common ones we hear to ease your apprehensions.
Is CoolSculpting effective?
CoolSculpting is an effective treatment to rid unwanted body fat; however, results vary from person-to-person. To achieve the most improvement, it's recommended for people who are within 30 pounds of their ideal weight. On average, the treatment provides at least 20% reduction in body fat. You may need more than one session to achieve your desired results.
How does CoolSculpting work?
CoolSculpting uses a unique cooling and suction technology to target and kill fat cells. They are frozen underneath the skin, where the lymph system will then naturally eliminate them over the next few days. As they are removed from the body, you'll see contoured results that can last. Many of us have stubborn fat despite diet and exercise. CoolSculpting technology uses controlled cooling to target and kill only these fat cells. In the weeks to follow, your body naturally processes the fat and eliminates the dead cells. CoolSculpting procedure results are long-term, as treated fat cells are gone for good.
Is CoolSculpting permanent?
The results you achieve with CoolSculpting can last for about 5 years. To protect your investment, it's best to maintain a healthy diet and regular exercise regime.
How many treatments will I need?
On average, you can expect larger areas to require more sessions than small areas, like the chin or neck. Small areas may only require 1-2 treatments; however, larger ones may need 3 to 9. It's best to wait about 60 days between each session. We'll explain how many sessions you'll need and how long it will take to achieve your results.
Can men use CoolSculpting?
CoolSculpting is suitable for everyone! Men often use it to shape the torso and abdominal muscles while also making the broad shoulders slenderer. They can also use it to sculpt the waist and chest to accentuate the pecs. Overall, you will enjoy a more toned appearance.
How much does CoolSculpting cost?
There isn't a set fee for CoolSculpting because the price is determined by your personal treatment plan, like the number of sessions you will need. We will provide you with an estimate during your initial consultation and discuss the fees associated with it. Dr. Wiesman will take the time to explain your payment options to help you achieve your goals without breaking the bank.
Is there a lengthy downtime?
CoolSculpting is less invasive than traditional liposuction. As a result, there's virtually no downtime. You might experience some swelling, soreness, or tenderness, but it will subside within a few days. You can use an over-the-counter pain reliever to manage your discomfort.
How long will it take to see results?
Most patients see the full effects of the treatment within about 90 days, but you will start to see results in about 1-2 months. As each day passes, you'll notice a gradual improvement in your appearance.
Cool Sculpting Before & After Gallery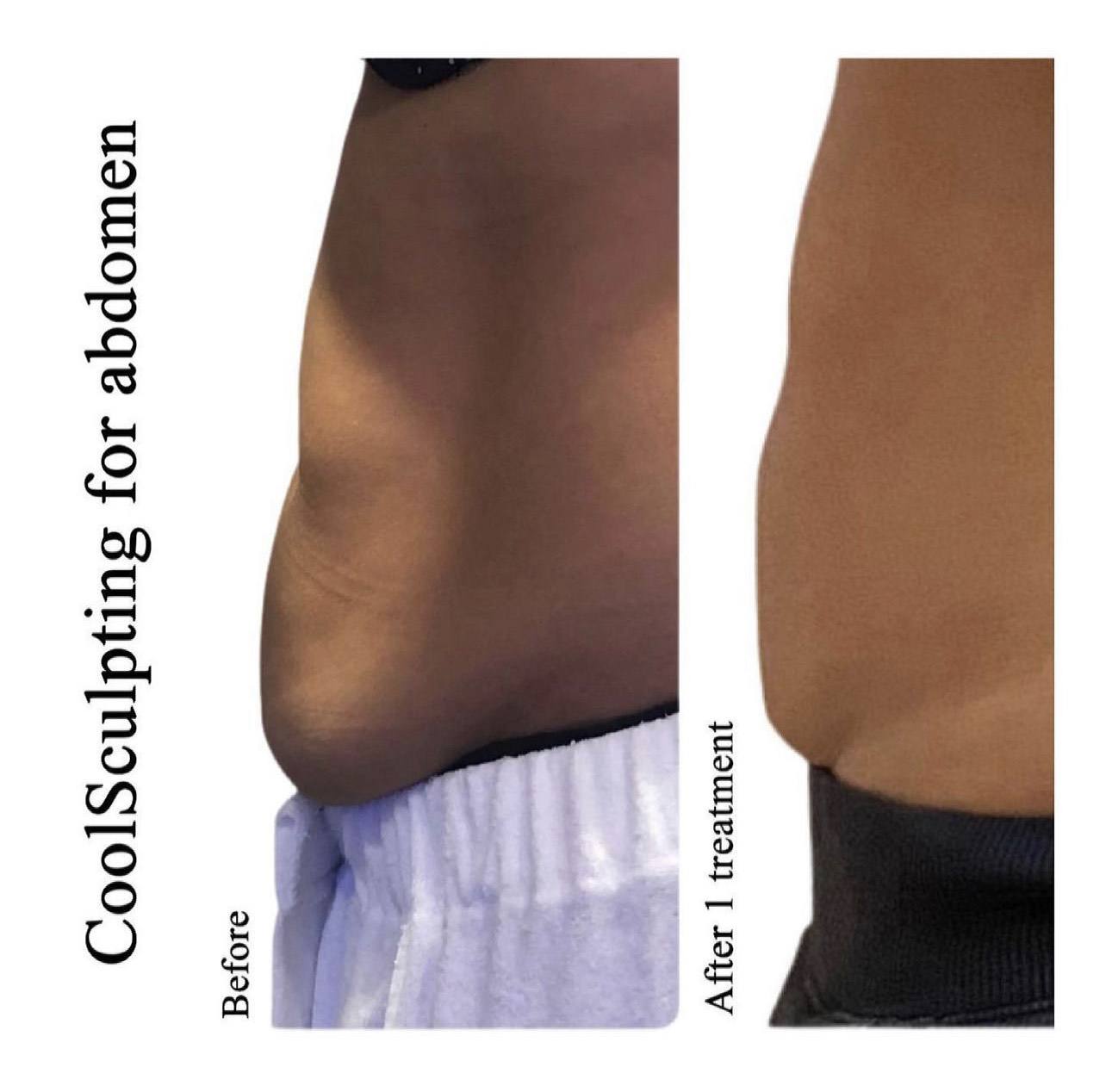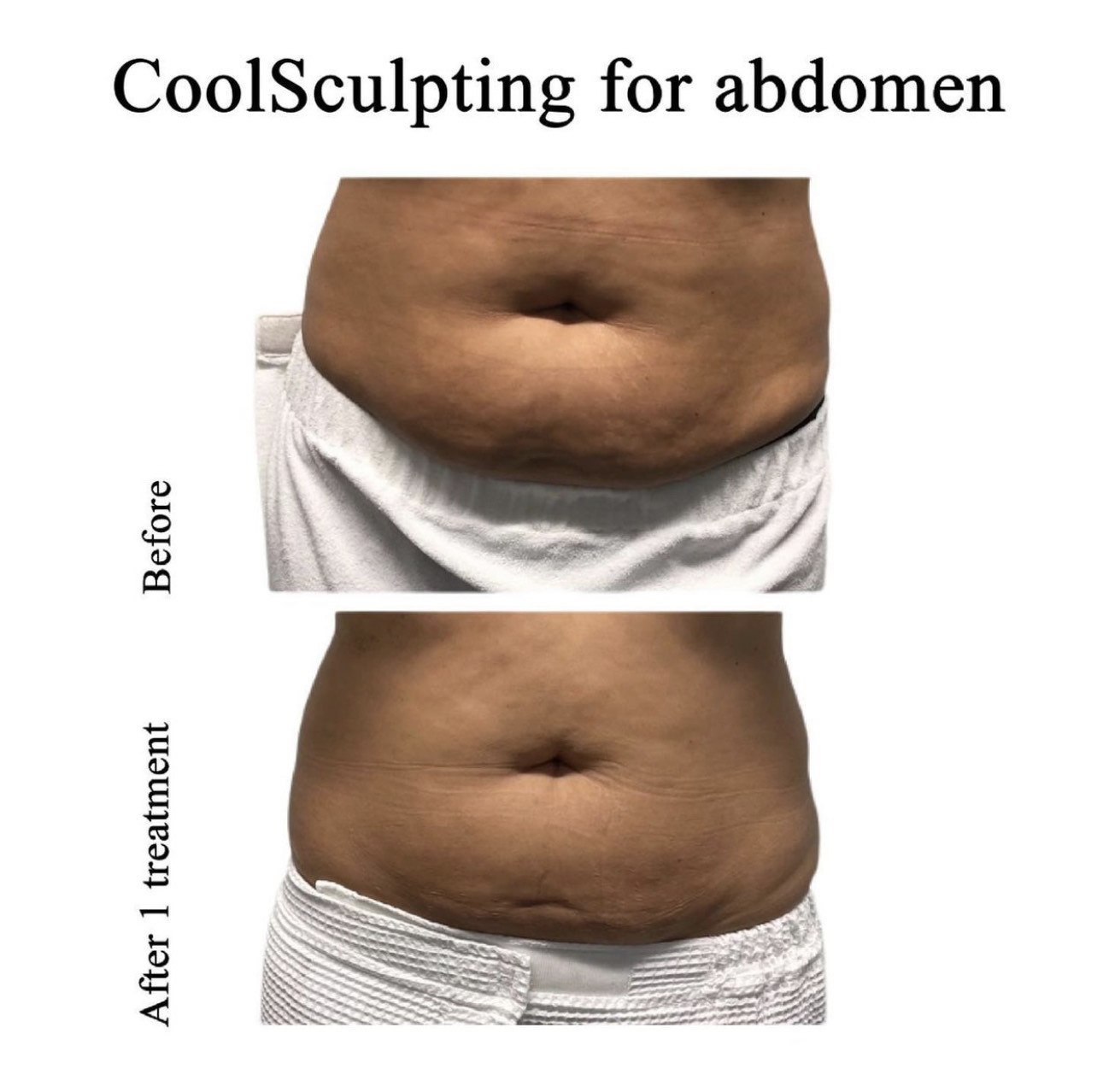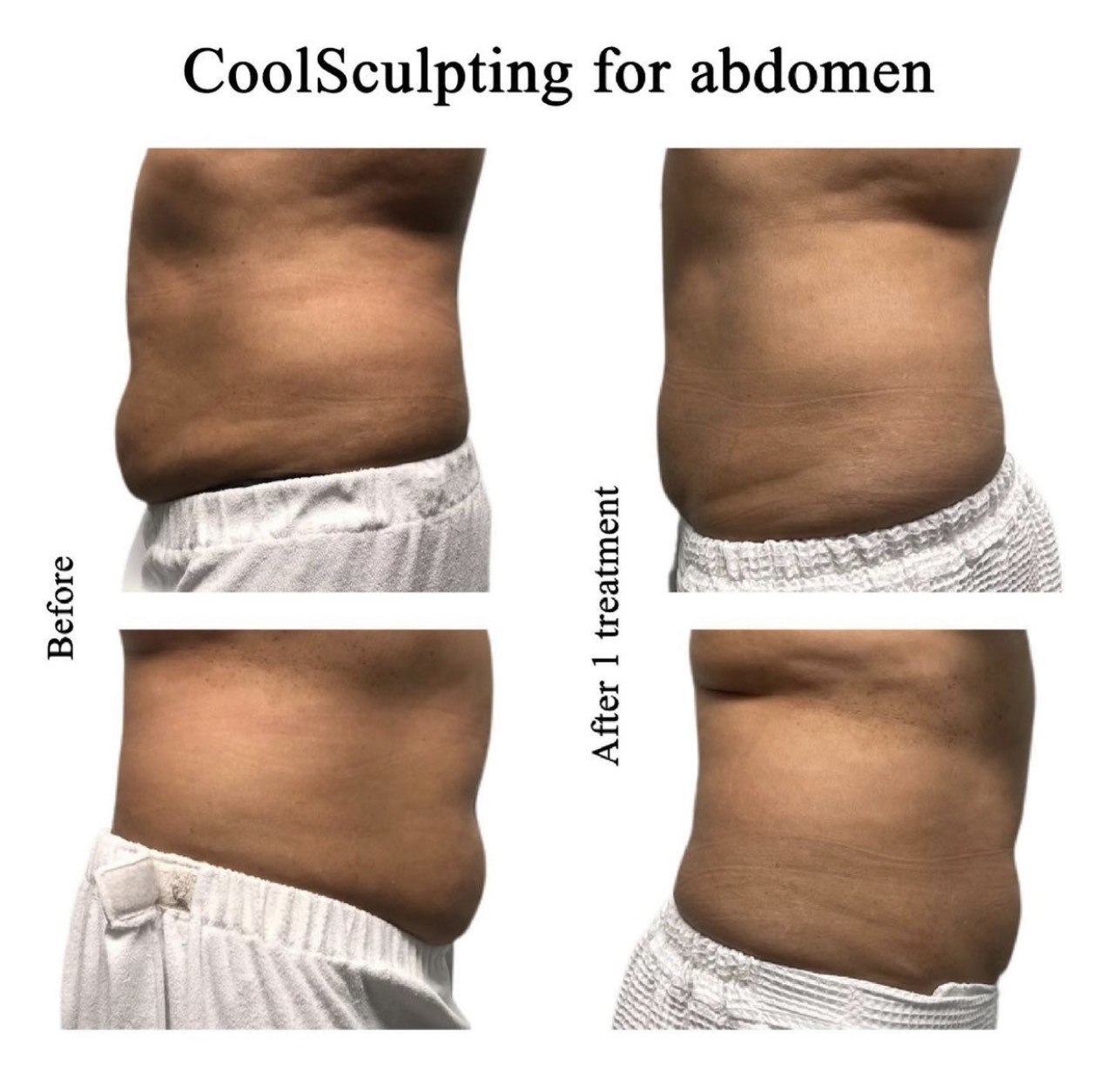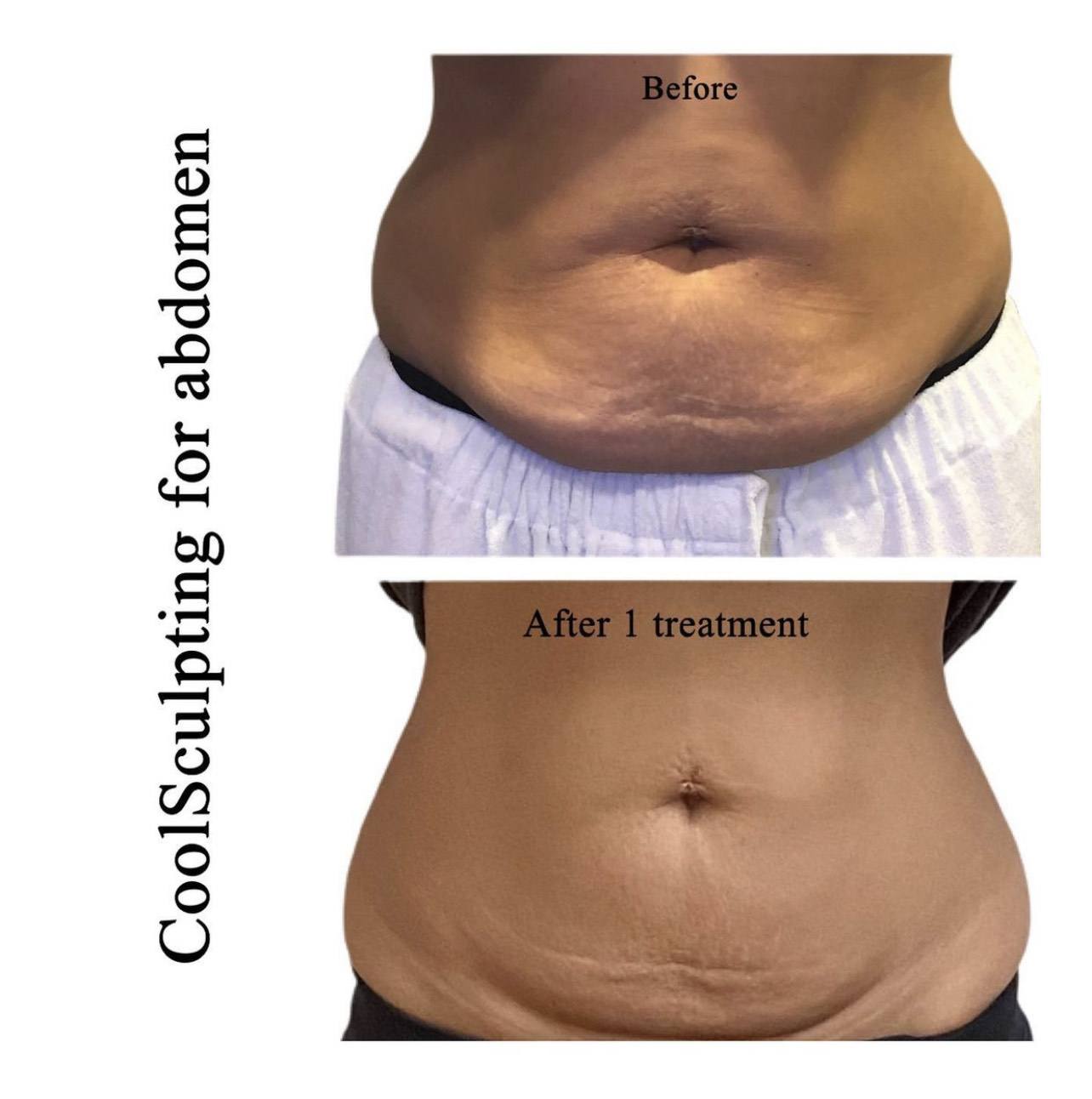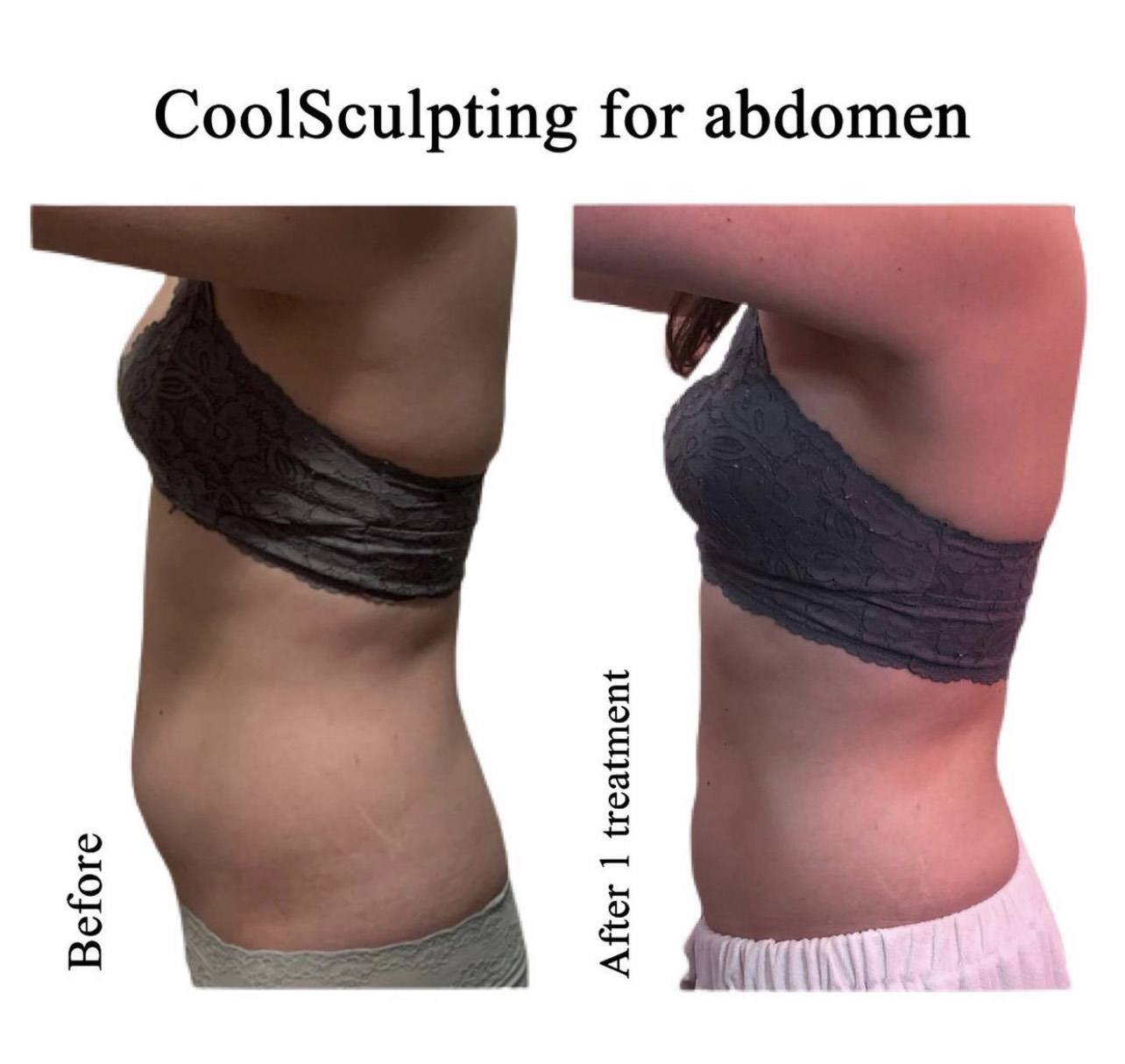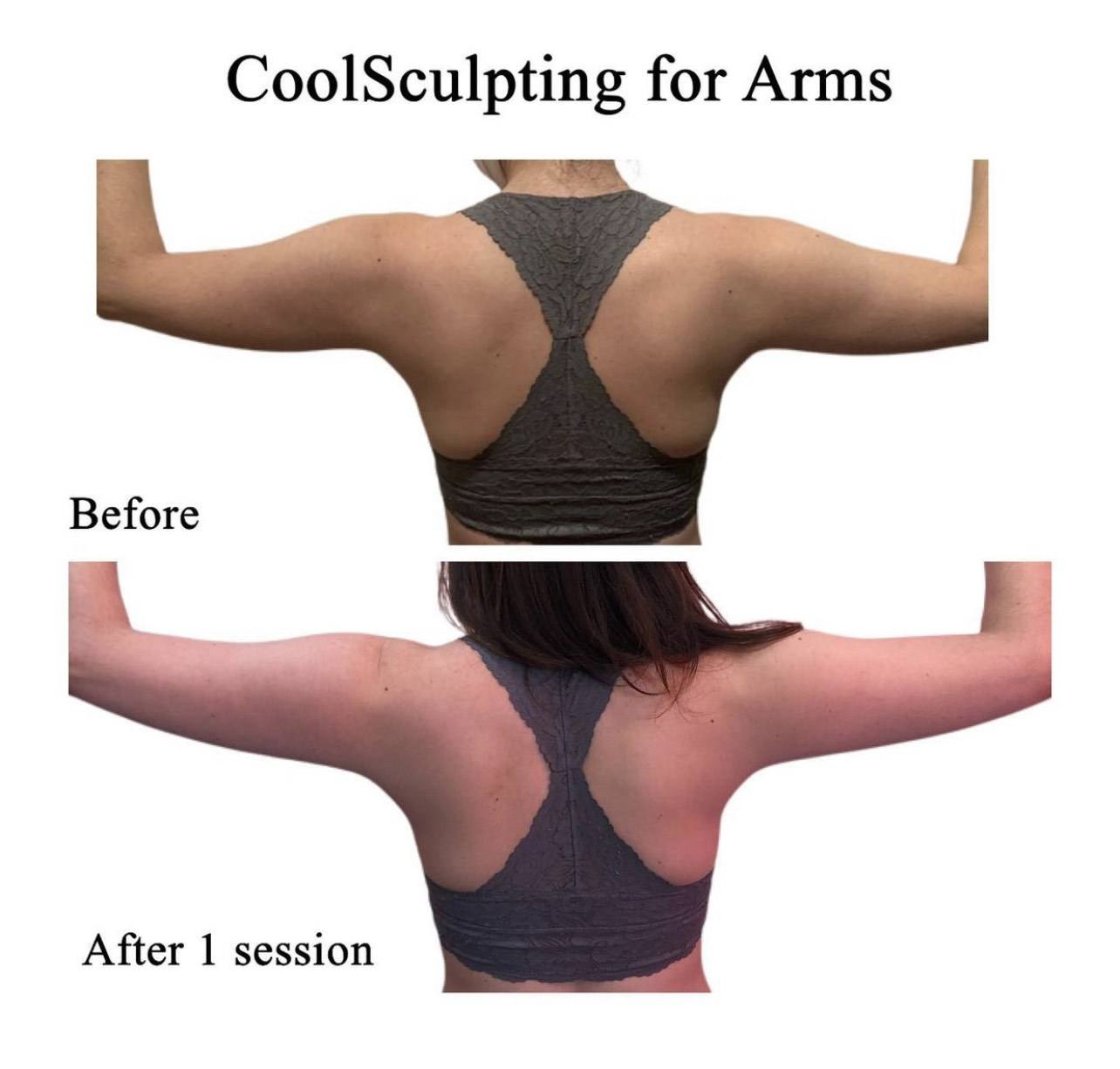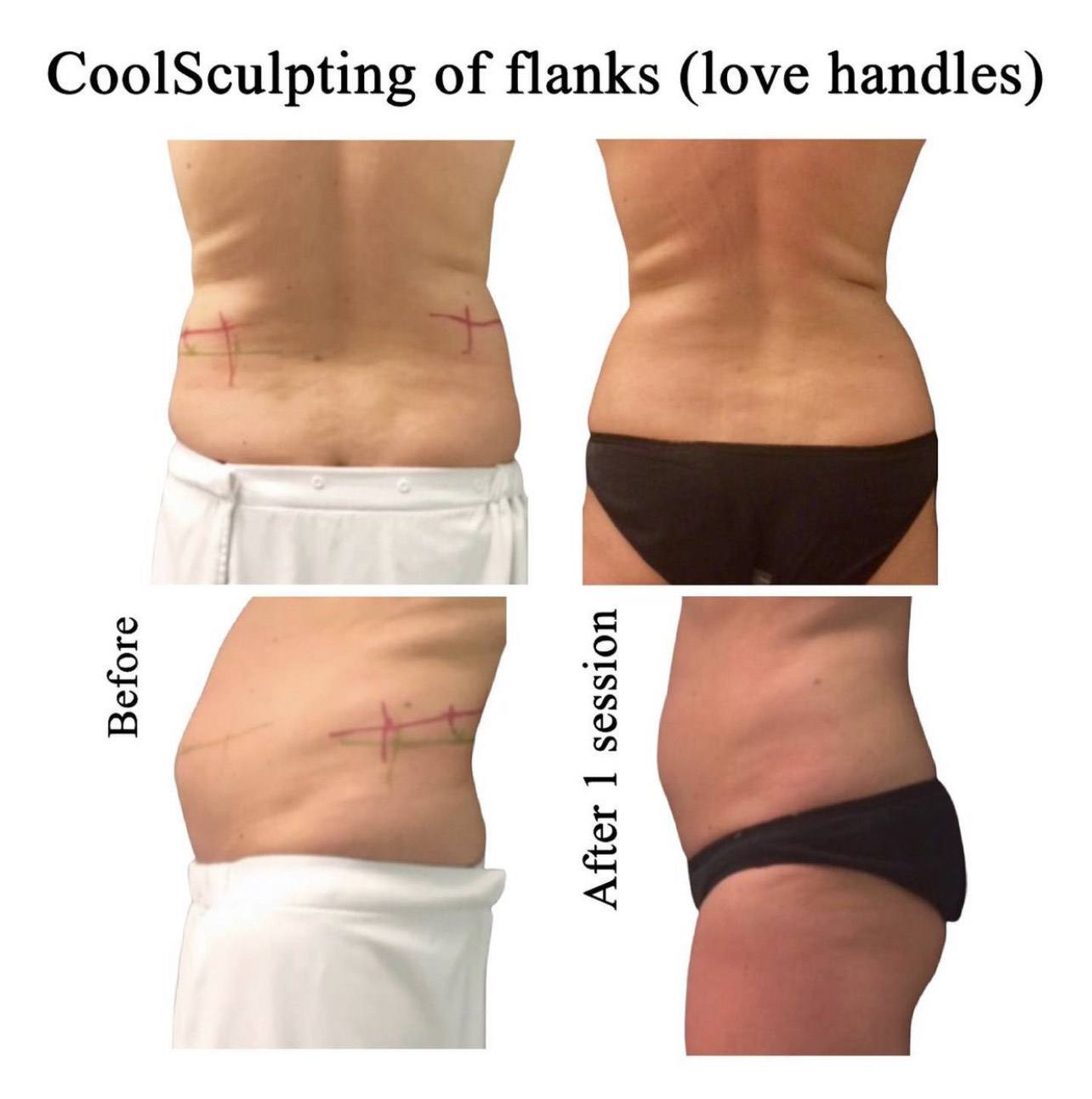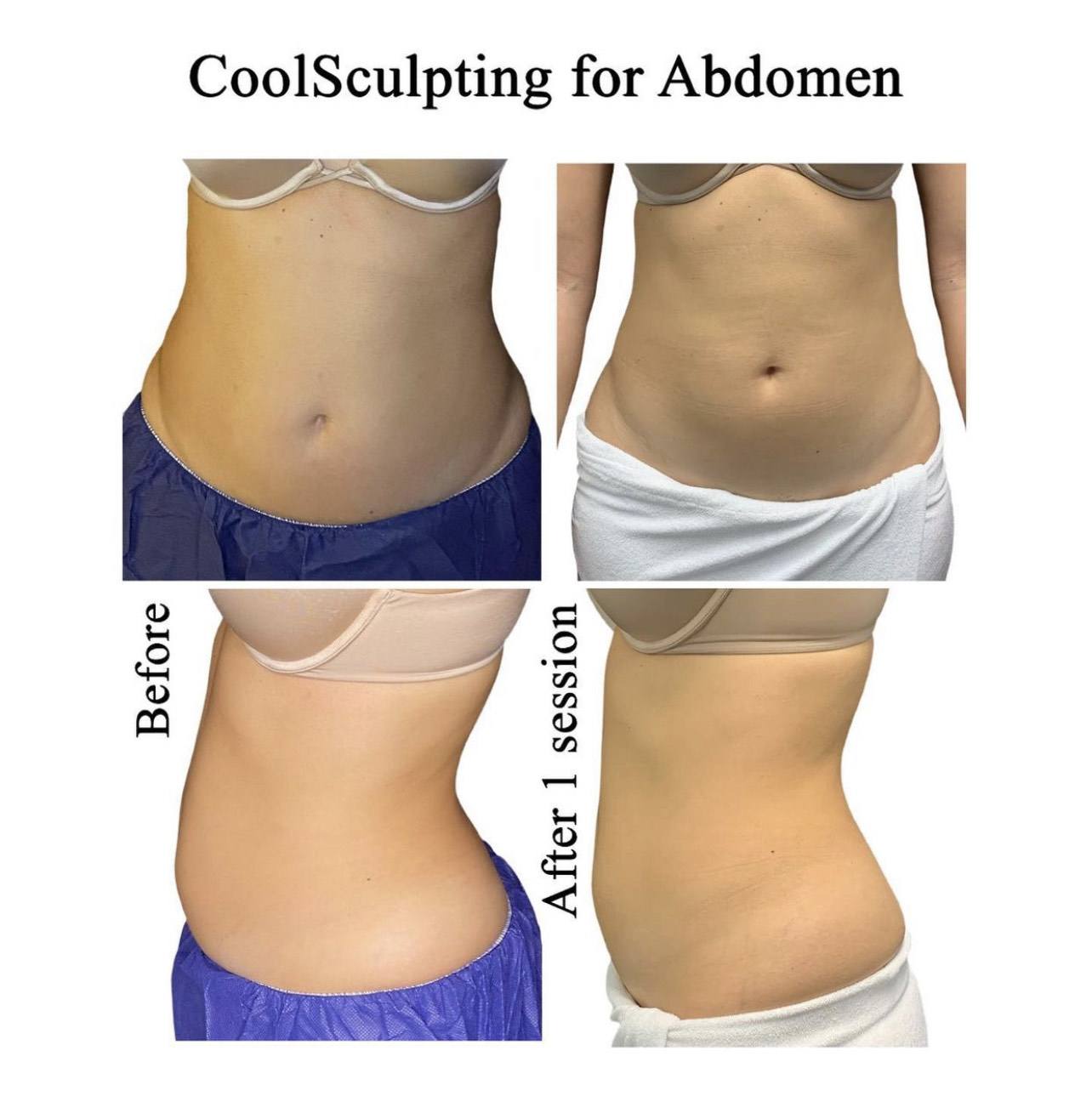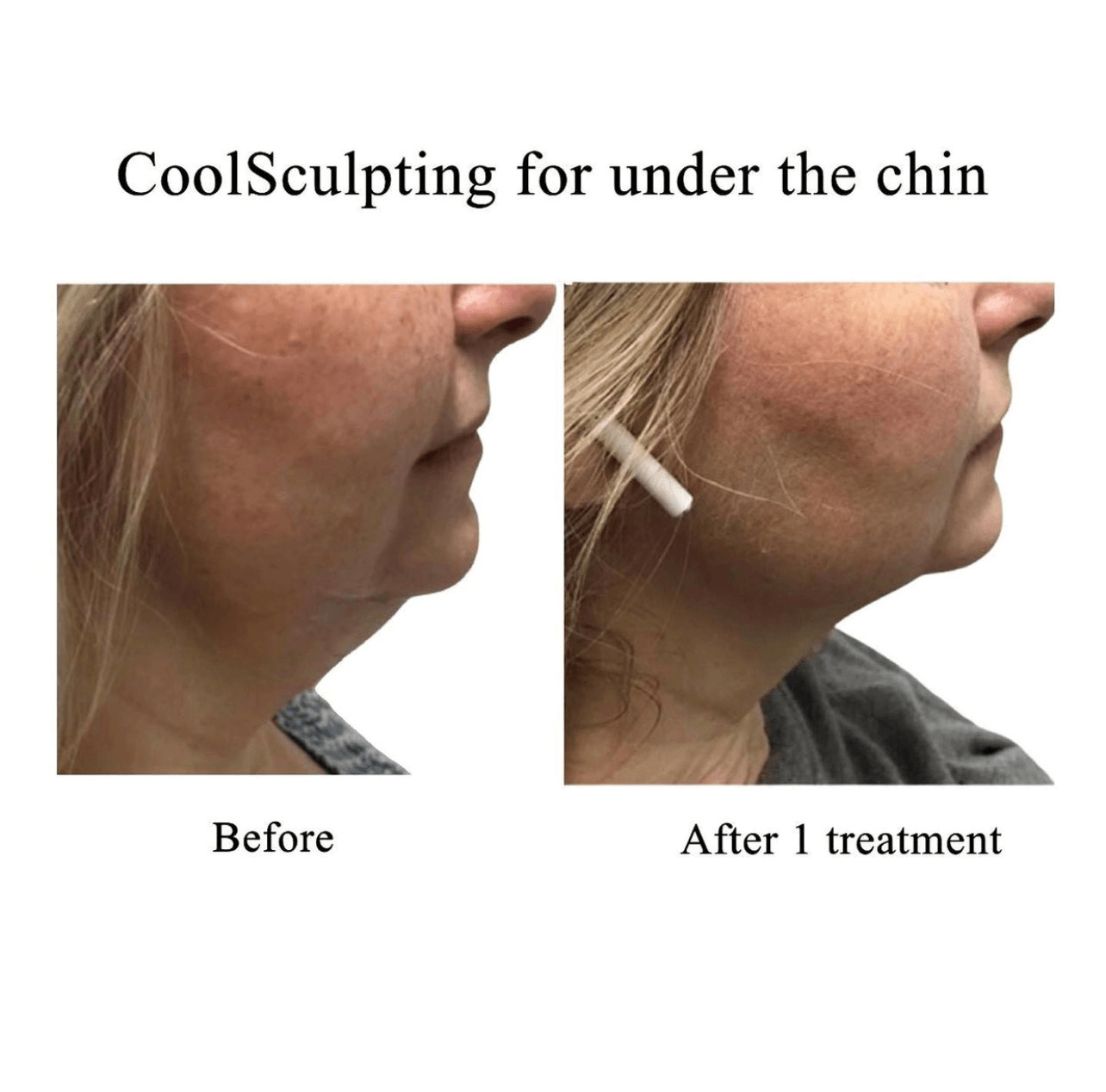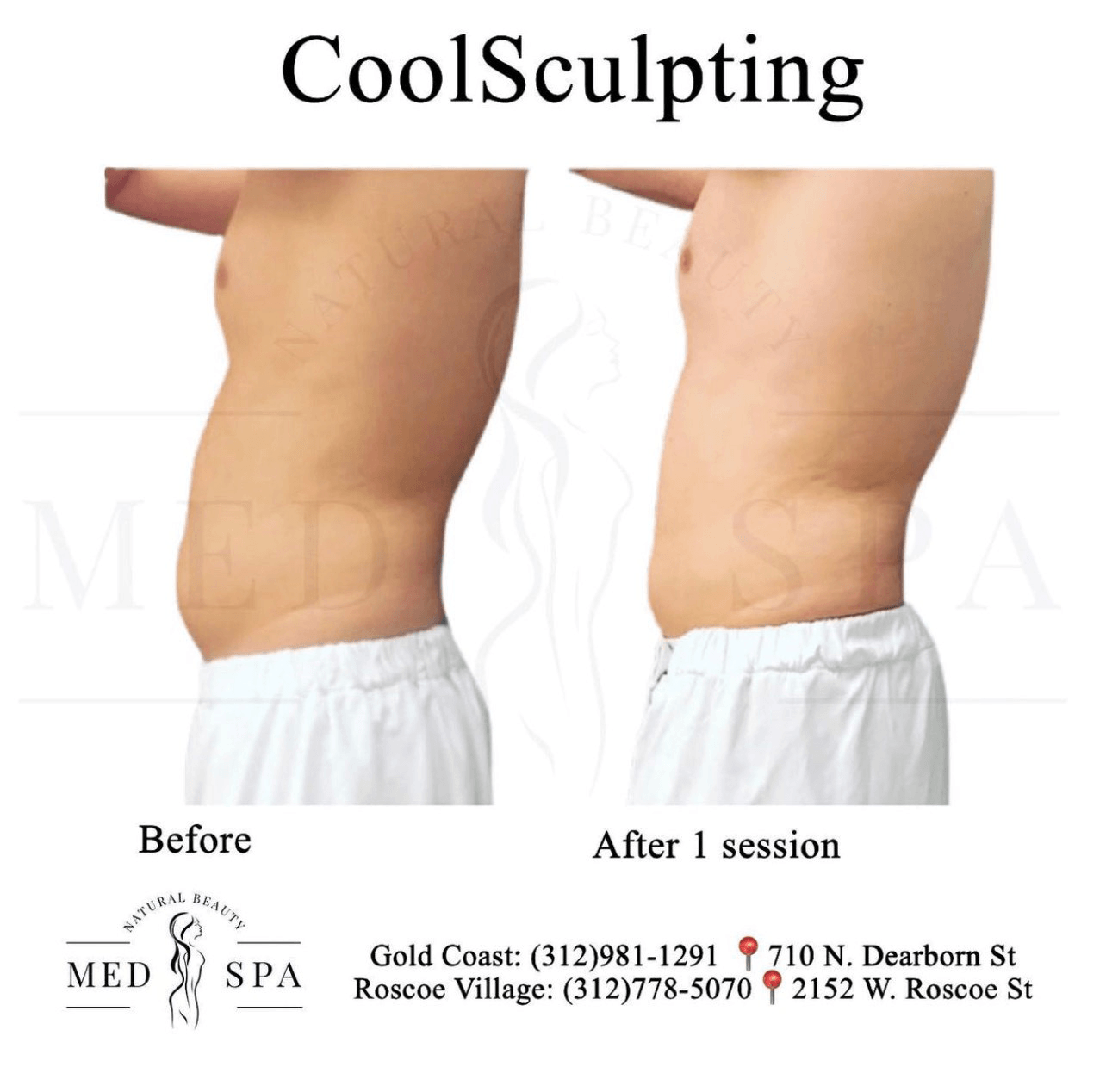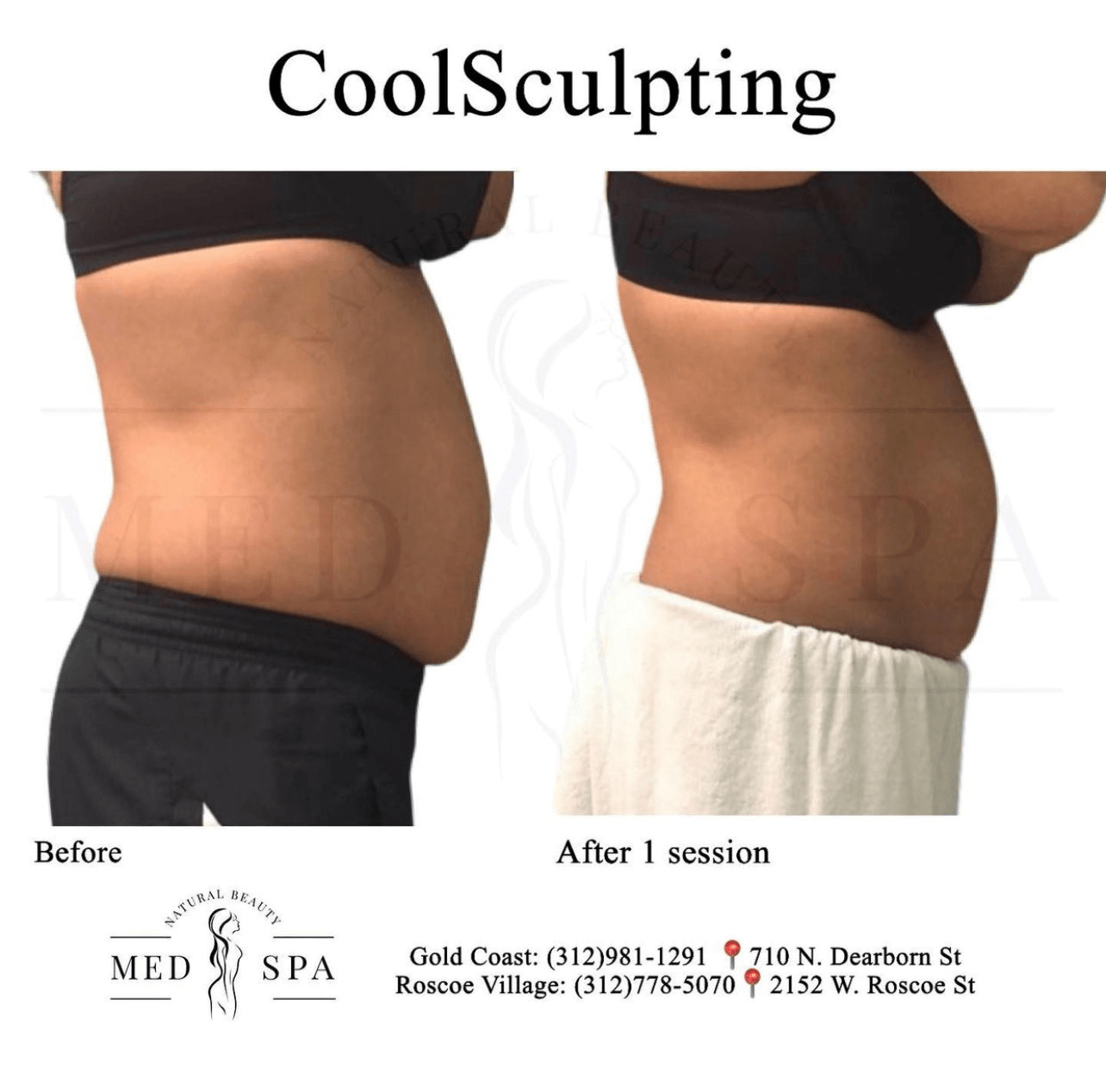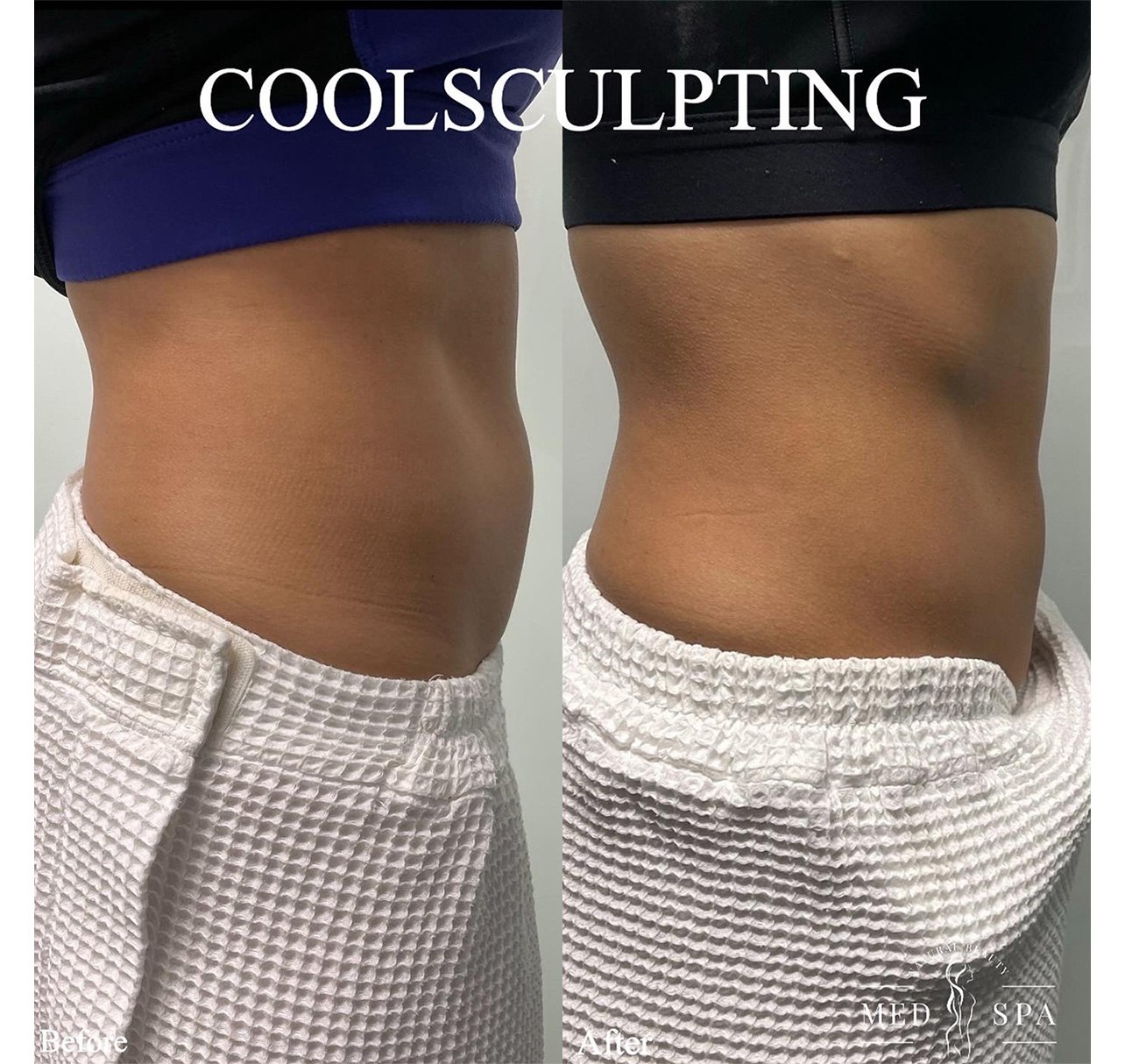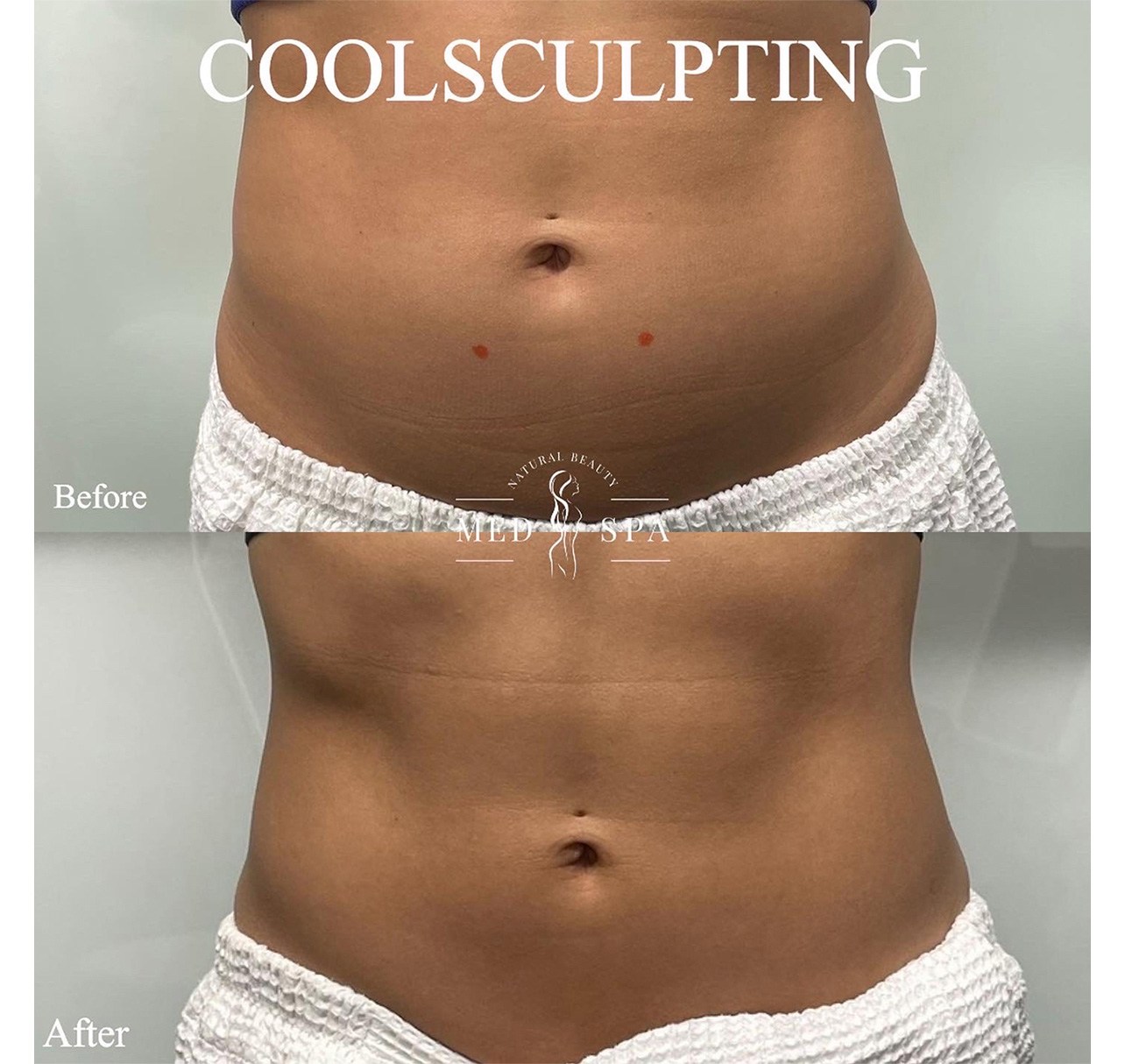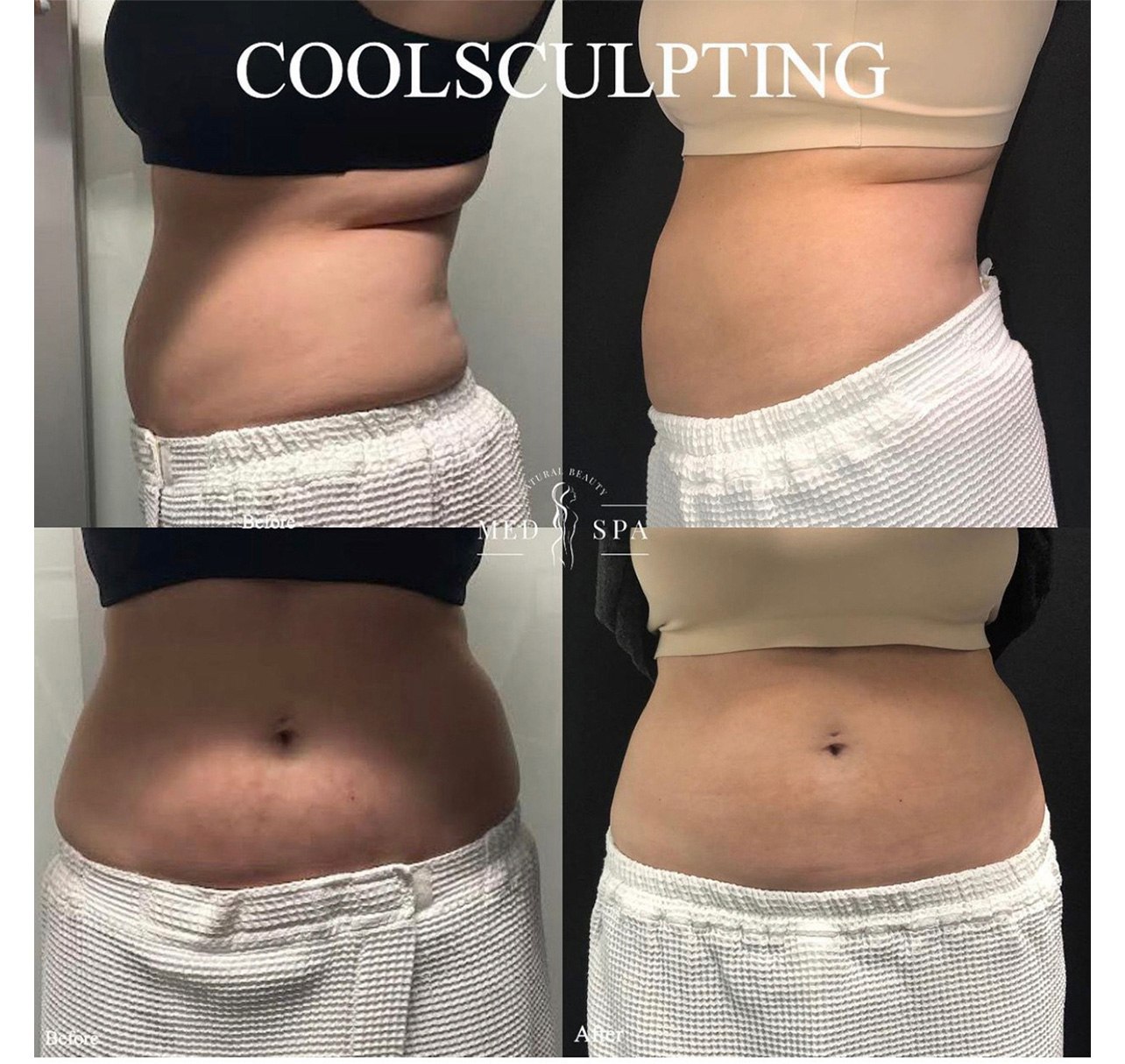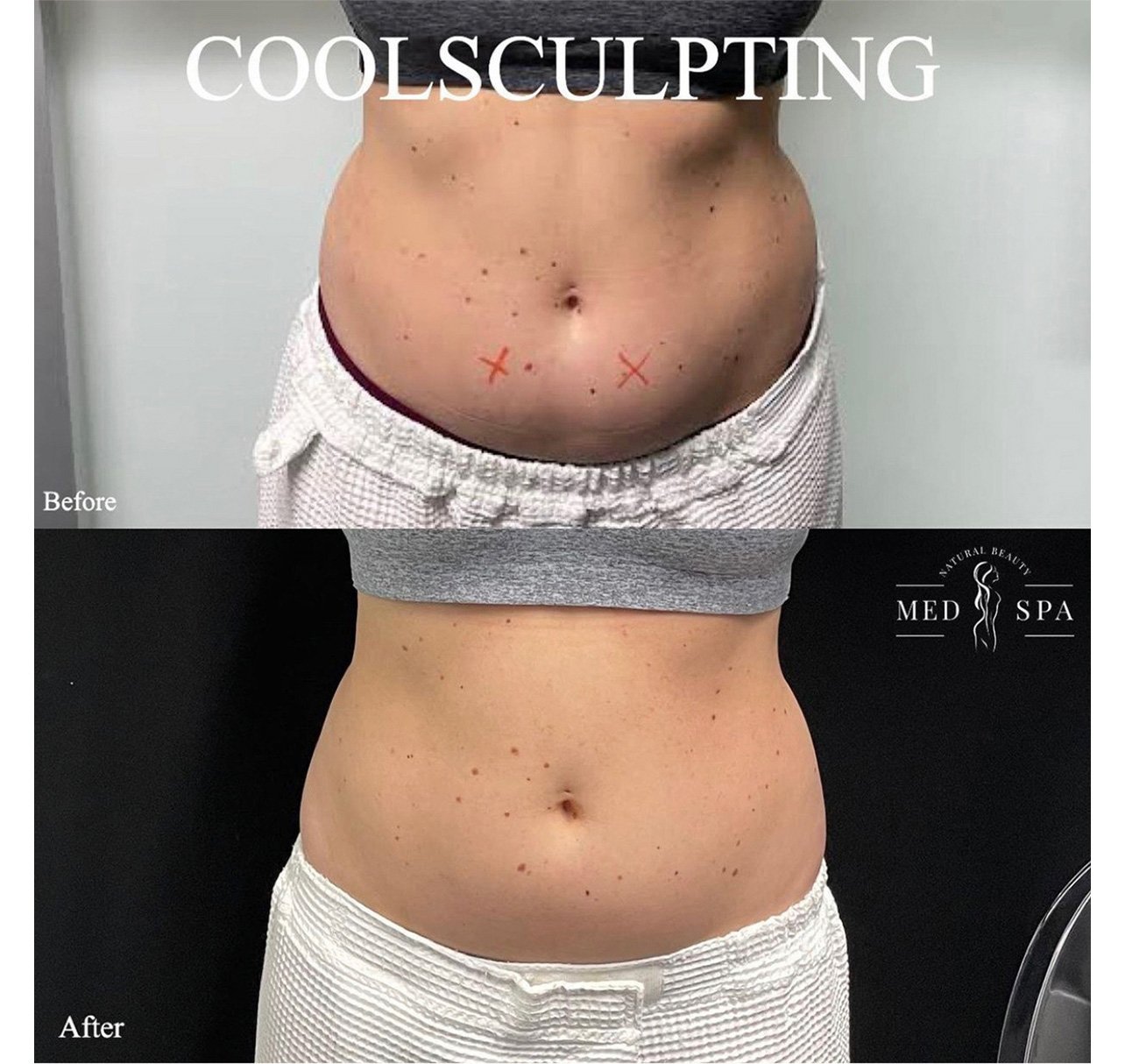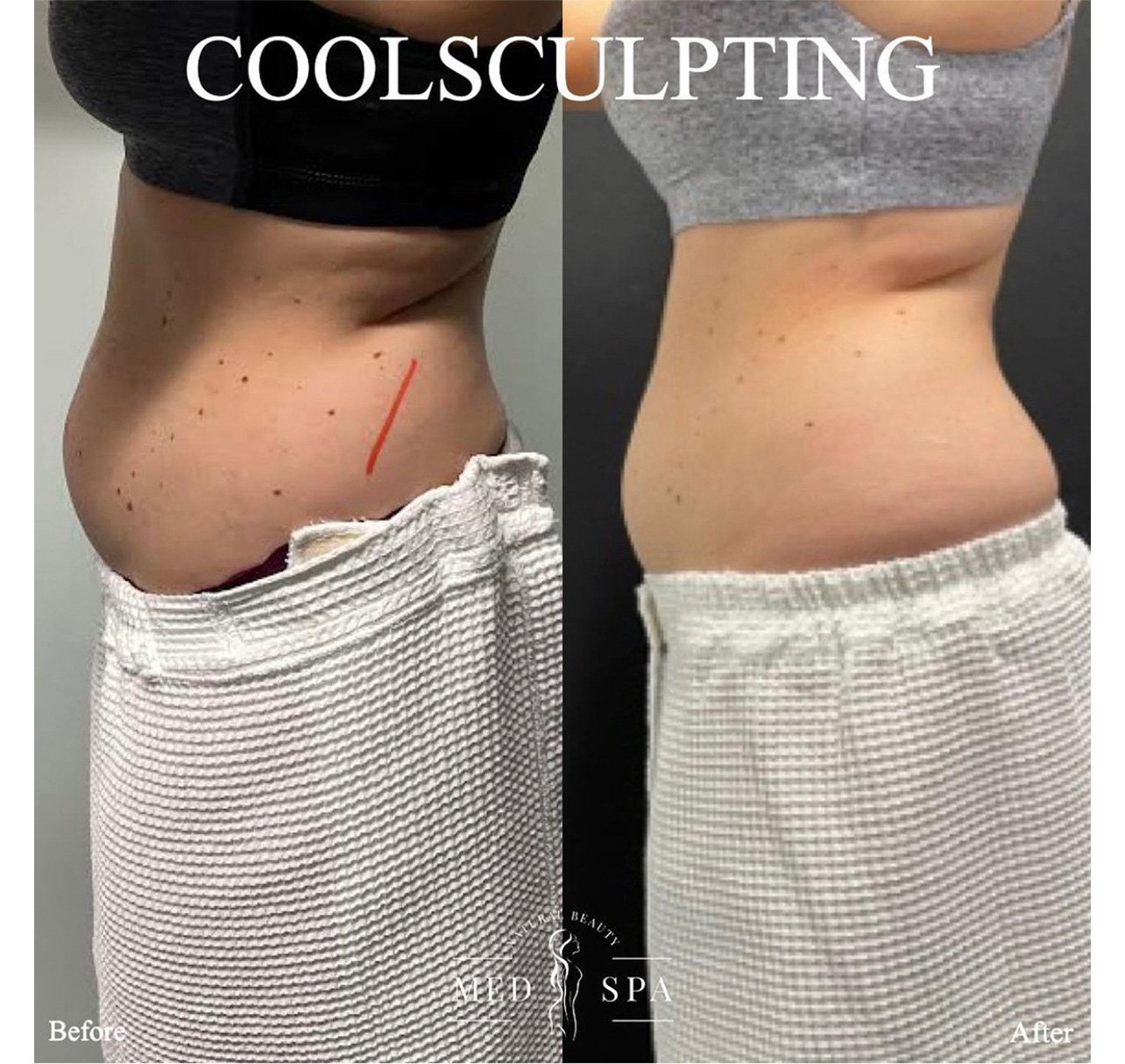 Schedule Your Chicago CoolSculpting Consultation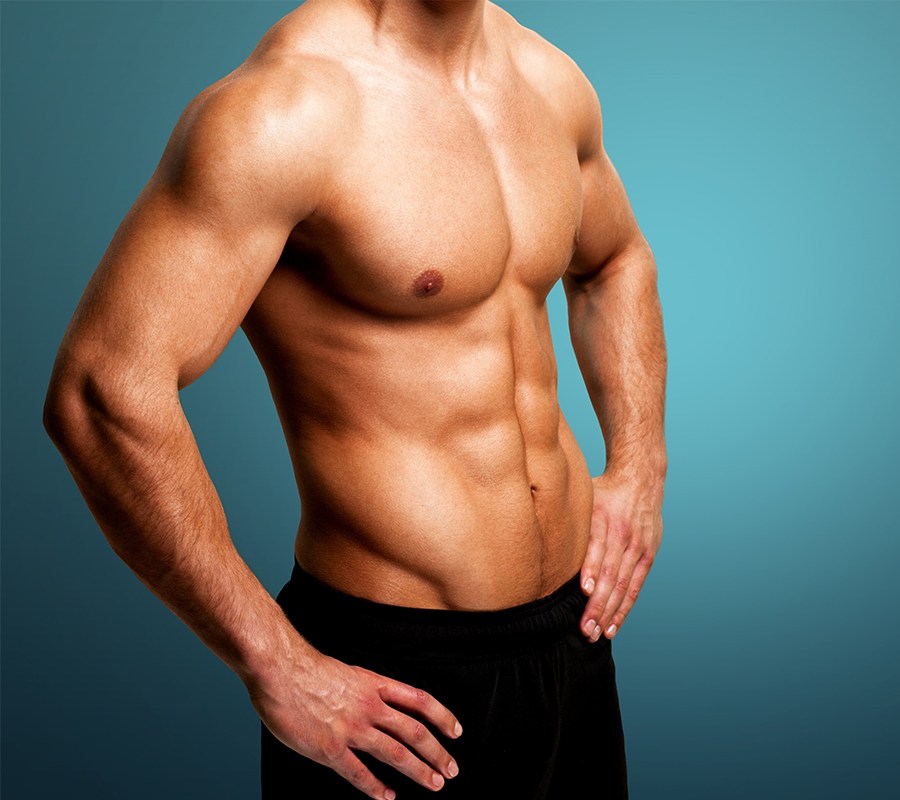 At the Natural Beauty Med Spa, we genuinely believe that women and men deserve to feel and look their absolute best. Dr. Wiesman and his team are honored to be part of the transformations that help make this happen. Contact us today to schedule your consultation with board-certified plastic surgeon Dr. Irvin Wiesman in order to learn more about how CoolSculpting can transform your body.