Chemical Peel - Chicago, IL
Exfoliate & Revitalize Your Skin
Wrinkles are simply the sign that you have lived a long and rich life, but often, they can actually make a person look older than they really are. Along with natural aging, factors like sun damage, uneven skin tone, and even certain kinds of acne can age the skin and make you lose your natural, youthful glow. Rather than going under the knife or spending thousands on unreliable lotions, the Natural Beauty Med Spa has an easy and effective treatment for turning back the clock for your skin. With a chemical peel, we can reverse the signs of aging in as little as 7 days as well as improve your skin tone and texture.
The Benefits of Chemical Peels
Catered To Your Needs
Effective for Variety of Skin Conditions
Safe & Effective
How Does a Chemical Peel Work?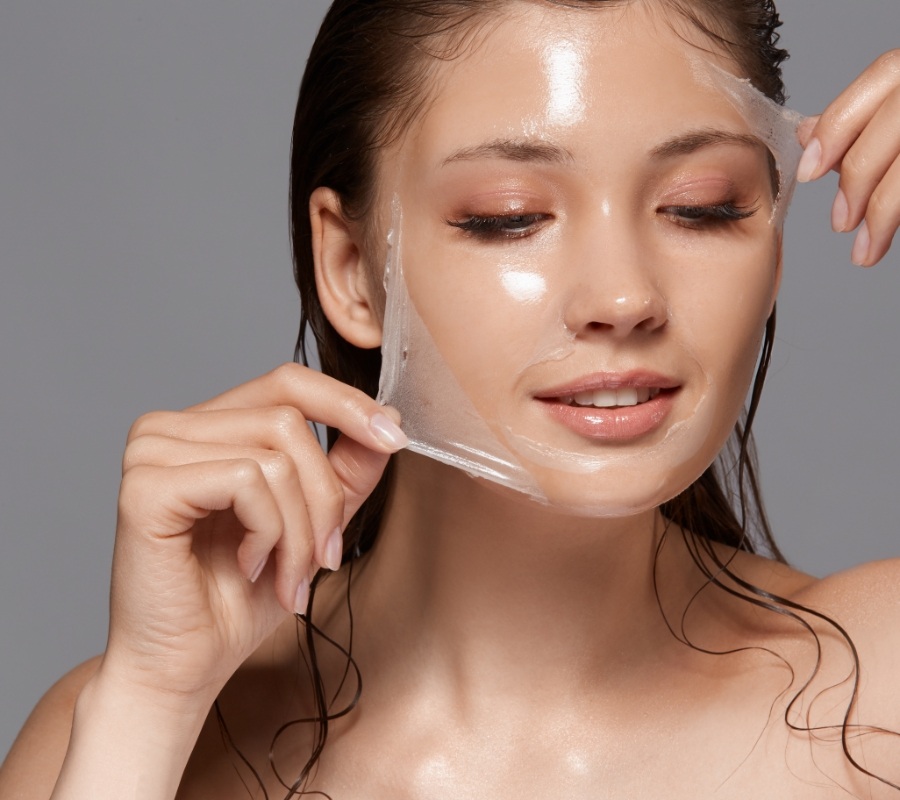 A Chemical peel enhances and smoothes the texture of the skin. It is an effective treatment for facial blemishes, wrinkles and uneven skin pigmentation. Chemical Peels exfoliate the outer layers of dead skin, revealing a new skin layer with improved texture, tone and color. This process also encourages the growth of new tissue and stimulates the creation of collagen, which will allow your skin to heal even faster. Your skin will need a few days to heal, and after that, you'll see the dramatic results.
Depending on your particular needs, you may need to undergo a series of chemical peels in order to see your desired result. Your skin therapist will work with you to determine your treatment plan so you can enjoy healthier, more beautiful skin year-round.
What Types of Chemical Peels are Available?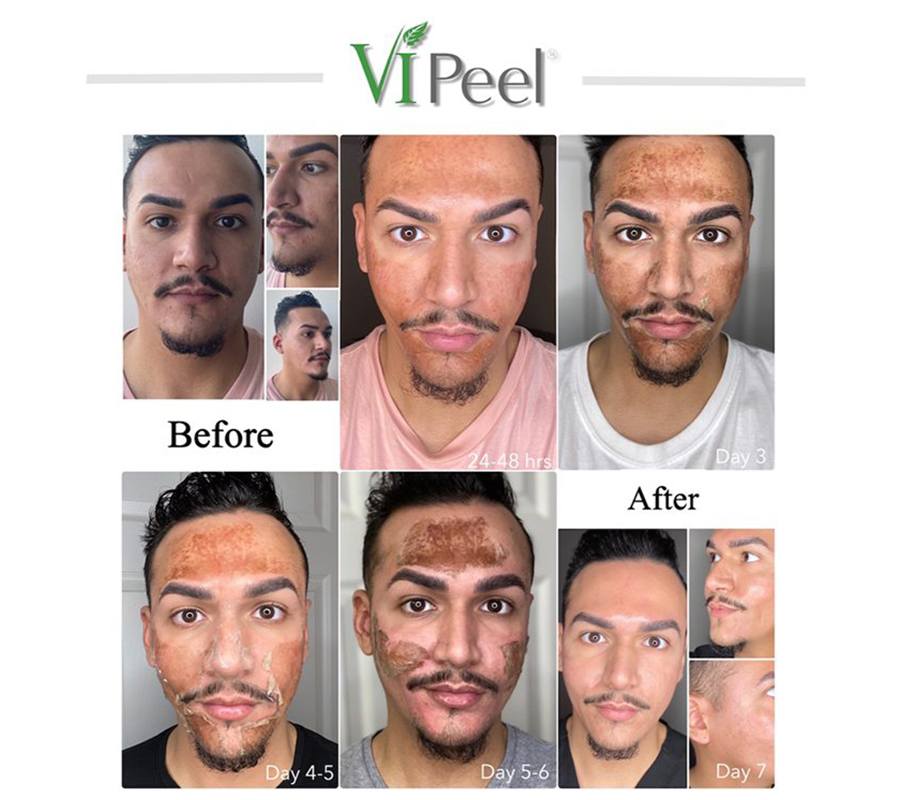 There are a variety of chemical peels that may meet your needs. After evaluating your skin and discussing the results you would like to achieve, we will determine which treatment is best. We are happy to offer the following chemical peel options.
NeoStrata Glycolic Peel: This treatment is catered to your specific needs because it comes in different intensities. This makes it ideal for all skin types while minimizing irritation.
Lactic Peel: The natural milk acid helps stimulate hydration in your skin while exfoliating it. We often recommend it for those who have dry, sensitive skin.
Salicylic Peel: Oily or acne prone skin can benefit from this treatment. It uses a naturally derived substance to clear breakouts, reduce shine, and remove dead skin on the surface. It can also improve the appearance of fine lines and wrinkles.
Vi Peel: Many of our patients prefer this treatment because it contains an anesthetic. Six different acids work together to remove the damaged layers of your skin.

ORIGINAL for Tone and Texture - This peel is designed for sensitive skin and addresses the early signs of aging and a rough texture.
ADVANCED for Enhanced Collagen Stimulation - This peel is for aging skin and tackles wrinkles, fine lines and loss of elasticity.
PRECISION PLUS for Skin Discoloration - This peel aims to even skin tone by addressing sun damage and other discoloration caused by melasma and post-inflammatory hyperpigmentation.
PURIFY for Active Acne and Oily Skin - This peel addresses skin that has active acne or prone to breakouts.
PURIFY with PRECISION PLUS for Acne and Acne Scarring - This peel helps with adult acne and excessive oil, while reducing hyperpigmentation and scarring from acne.

SkinMedica: We use three different peels to help improve your skin's tone and reduce the appearance of imperfections.

Illuminize - SkinMedica's gentlest peel is designed for first-time, chemical patients with mild skin imperfections.
Vitalize - This peel is appropriate for all skin types with mild to moderate fine line and wrinkles, uneven skintone and texture.
Rejuvenize - The strongest of the SkinMedica peels, this one is designed for moderate to severe skin imperfections that result from sun damage and aging.
Chemical Peel FAQs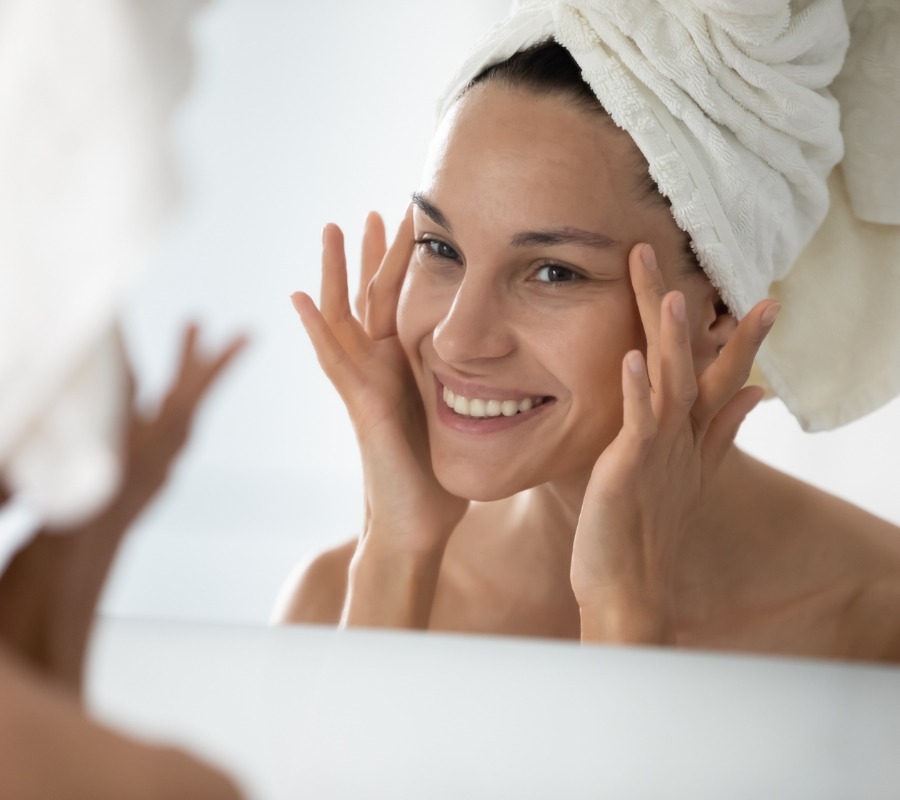 Do you have questions about how chemical peels work or whether they're the best skin rejuvenation treatment for you? Our team at Natural Beauty Med Spa is here to help you make the best decisions for your unique situation, which is why we've answered some of the most common questions that we receive from our patients below.
How can a chemical peel help me?
Chemical peels are effective for aiding a variety of skin conditions. Overall, it improves the texture and appearance of your skin in as little as 7 days while reducing the appearance of:
Fine lines and wrinkles near the eyes and mouth.
Sun damage.
Acne scars.
Age spots, freckles, or dark spots.
Who is a good candidate for a chemical peel?
Although chemical peels are safe and effective when performed by a trained professional, like our team at our medical spa in Chicago, the treatment may not be right for everyone. It is recommended you do not have a chemical peel if you have:
An infection or disease.
Cut or broken skin.
Active Herpes simplex 1.
Nursing or pregnant.
Taken Accutane in the past 6 months.
Psoriasis, Eczema, Dermatitis, or Rosacea.
How do I prepare for a chemical peel?
For your comfort and maximum results, it is best to prepare your skin for at least 2 weeks before your chemical peel. If you have hyperpigmentation, it is best to use a fading gel to help reduce the melanin production in your skin. This will decrease the likeliness of pigmentation during the peel.