HydraFacial Face – Chicago, IL
Reveal a Youthful Glow with the Latest Facial in Chicago
HydraFacial is specially designed to re-energize and transform skin without being invasive. Its unique patented design offers dramatic results for patients who have even the most dry and acne-prone skin. The treatment utilizes a special wand to deeply cleanse, exfoliate, and rejuvenate your face in a completely pain-free process that offers lasting results. To learn more about HydraFacial treatment and whether it can help you achieve the special glow that you're looking for, read below.
The Benefits of HydraFacial
Cleanses, Extracts and Hydrates
Addresses All Your Skin Care Needs
Designed for Everyone
The 3-Step Process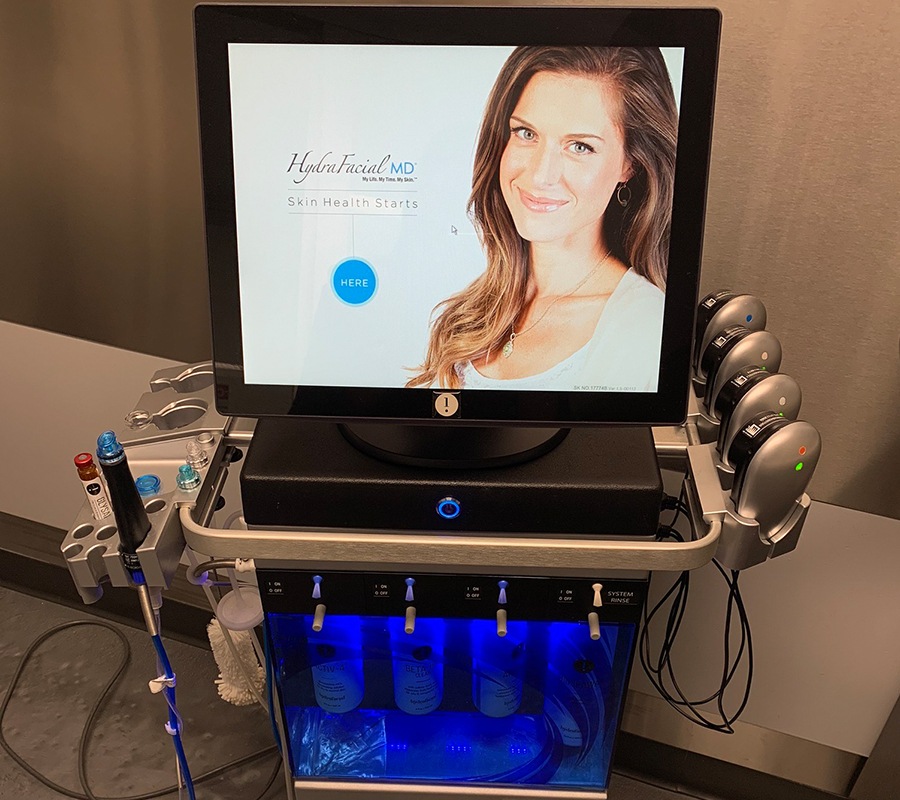 Deep Exfoliation & Cleanse. Using a wand with a special Vortex-Fusion design, we'll exfoliate and clean the pores on your face. After that process is complete, we'll use a peel to resurface and brighten your skin.
Removal of Debris & Dirt. We'll attach a special vortex-like vacuum to the wand that will extract all dirt and debris from your pores.
Moisturize & Rejuvenate. Finally, to finish the process off, we'll provide your skin with all of the antioxidants and peptides it needs to glow again.
Vortex-Fusion Technology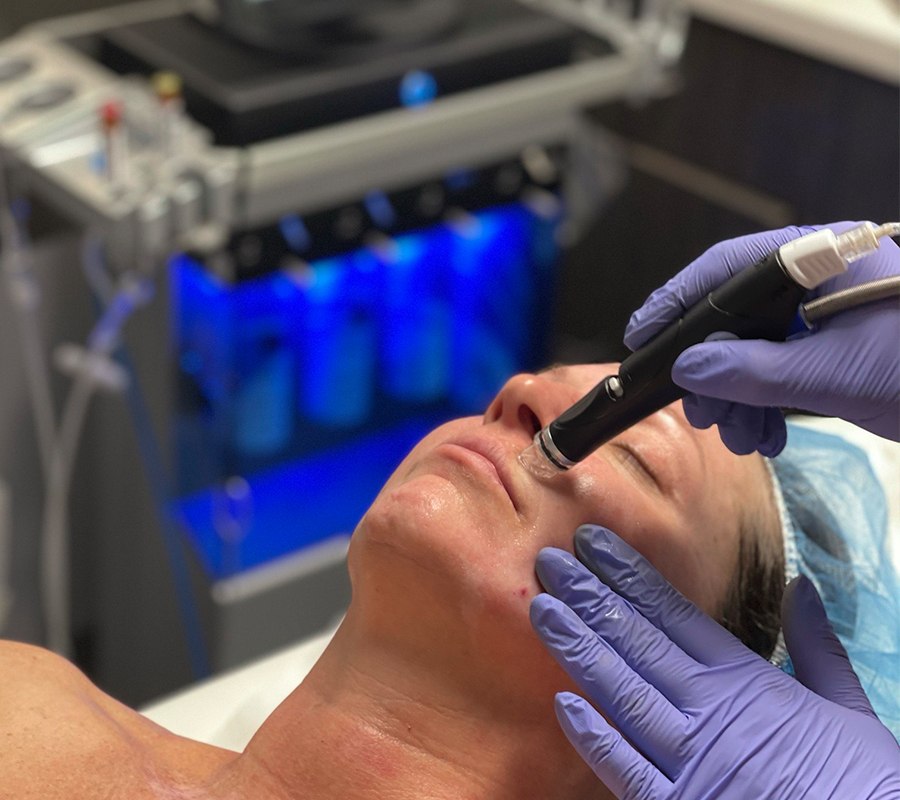 HydraFacial uses a uniquely designed and patented Vortex-Fusion wand to make the treatment painless and as effective as possible. During the removal of all debris and dirt from your pores, its vortex effect makes it easy to dislodge even the most penetrated impurities. When delivering necessary antioxidants and peptides, it's able to deeply moisturize the skin and provide lasting, desired effects.
Skin Care Needs HydraFacial Addresses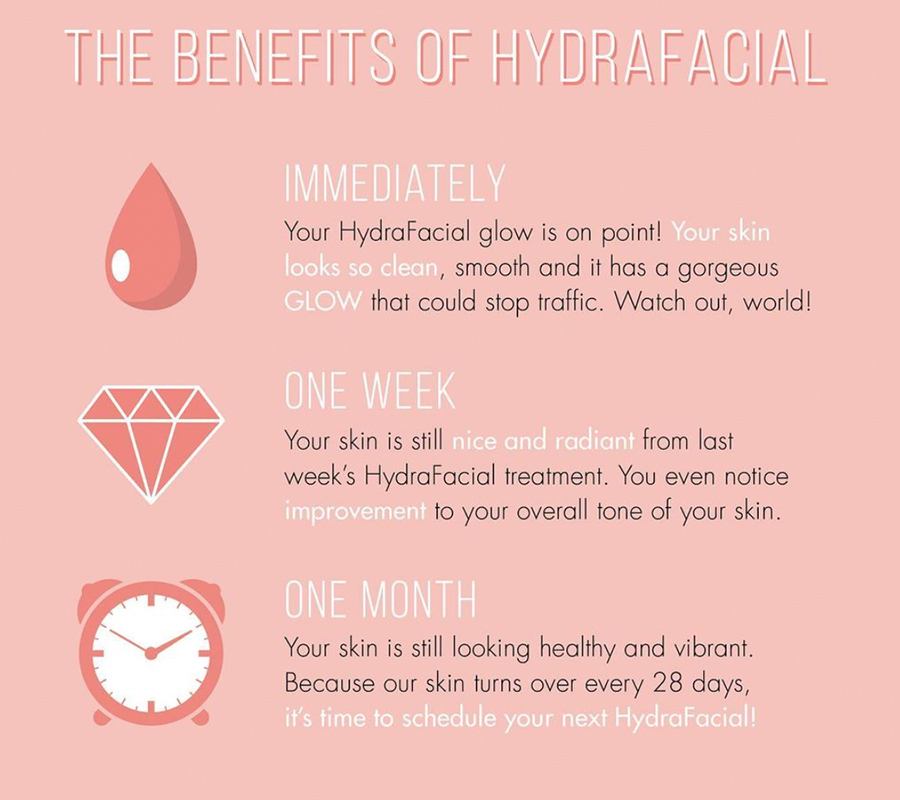 This treatment is excellent for patients who can't seem to find relief from several different skincare concerns, like rosacea, blackheads, fine lines, and acne. In fact, studies have shown that HydraFacial can effectively decrease pore size, reduce hyperpigmentation, minimize fine facial lines, and even help treat both acne and acne scars. The best way to learn whether HydraFacial is right for you is to call us up and schedule a consultation to learn more!
Choose Between Three Levels: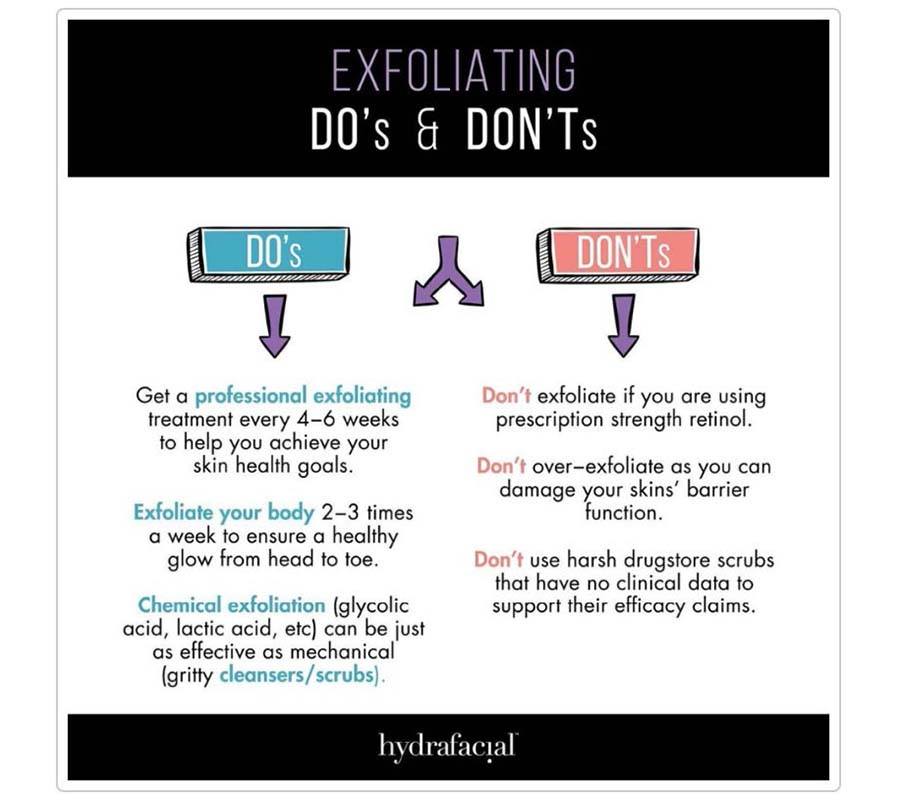 Platinum - 5 treatments in 1, cleanse, peel, extract, hydrate, and contour the skin. 1 hour VIP experience including targeted boosters, LED therapy, and lymphatic drainage.
Deluxe - 45 minute treatment with access to LED therapy and lymphatic drainage make this a no brainer for those seeking any level of change in their beauty health.
Express - Prevention and maintenance are the hallmark features of our 3 step, 30-minute signature treatment. Perfect for those that just need a refresher and/or a monthly exfoliating and hydrating.
Lymphatic Therapy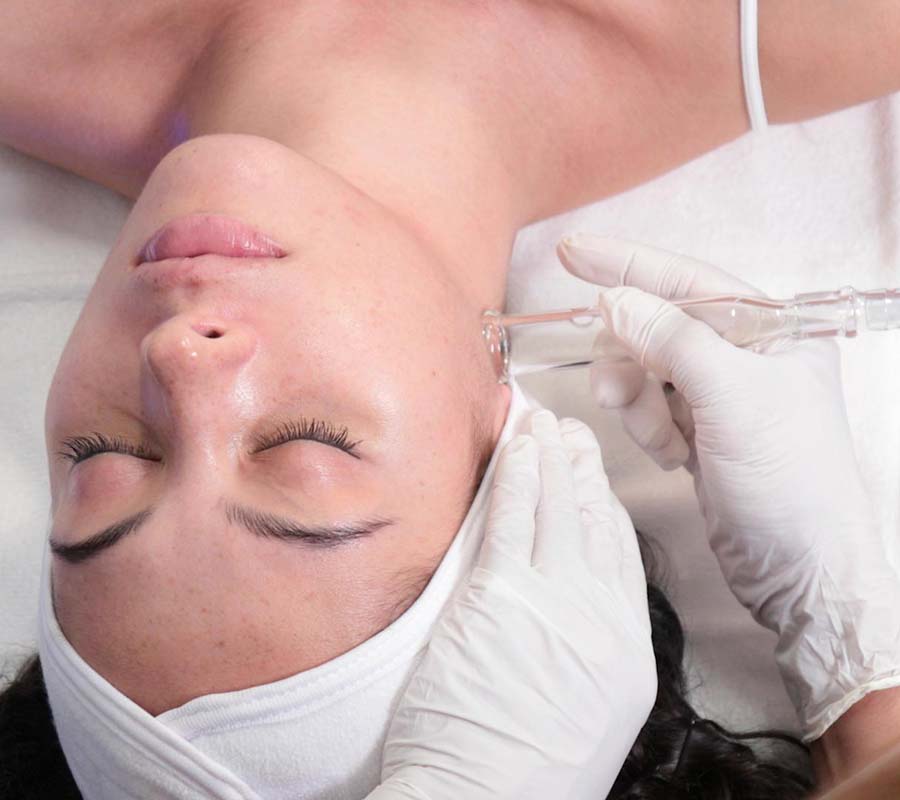 Benefits
Removes toxic buildup to reveal healthy looking skin
Helps detoxify the skin
Decreases inflammation and puffiness
Removes unwanted buildup
Helps to sculpt and contour
Optimizes skin health
Enhancement Boosters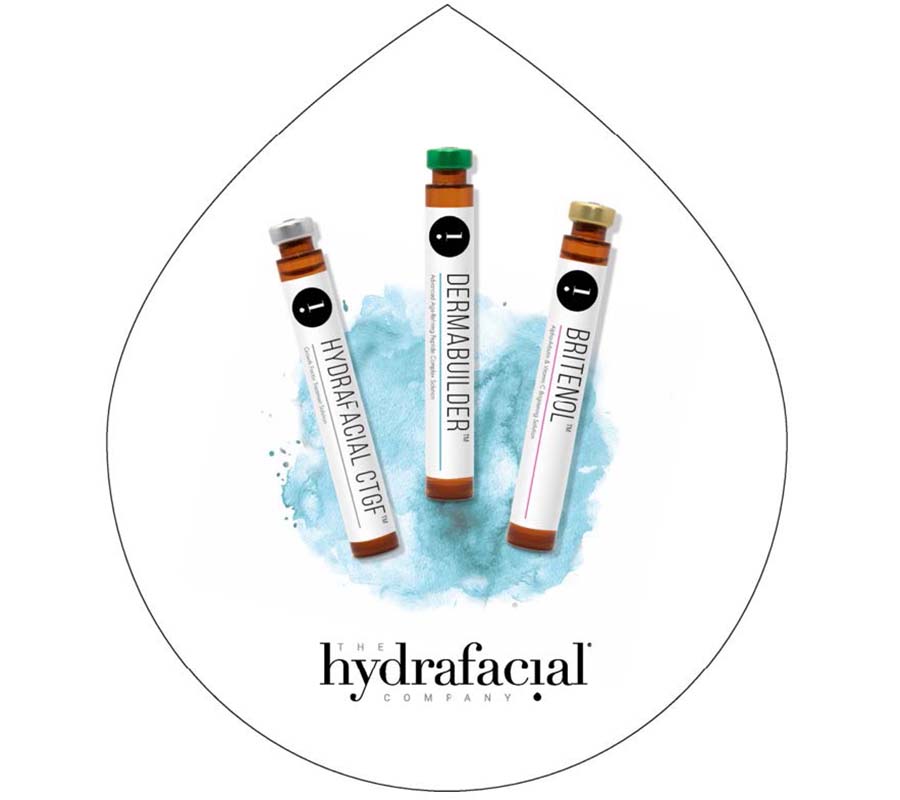 Brightening
Calming
Eye
Hydrating
Lip
Firming & Restoring
Smoothing & Refining
Red + Blue Light Therapy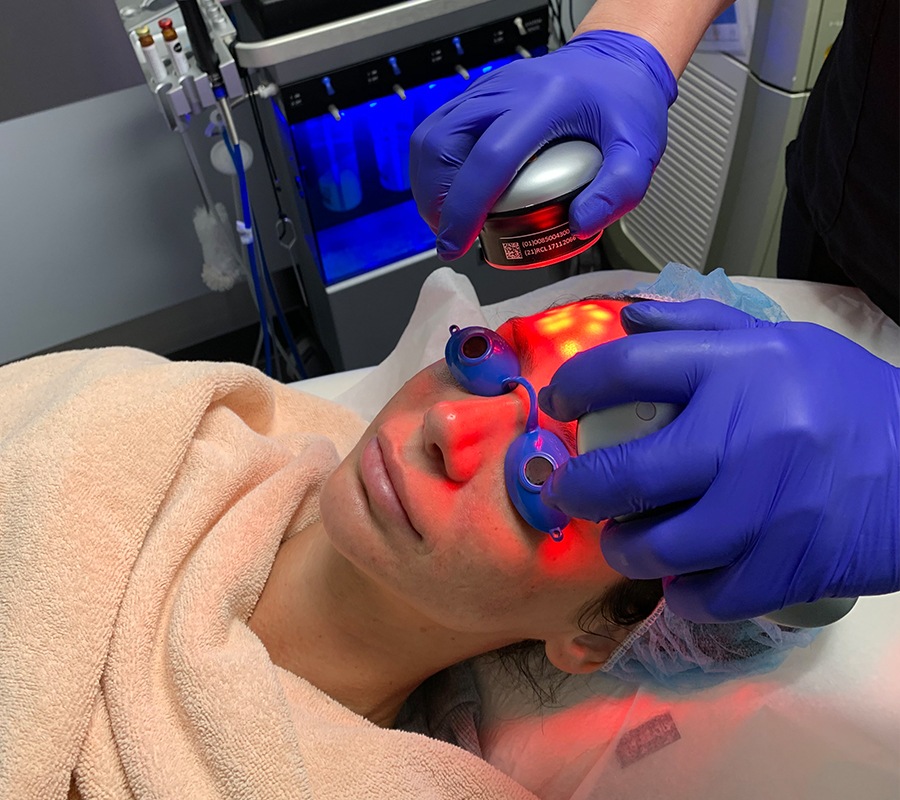 We can also use LED light therapy to enhance your HydraFacial experience and stimulate collagen production. Each color of light that we use offers its own unique benefits. For example, our blue light targets blemishes, skin issues caused by clogged pores, and disrupts acne bacteria. It can also help minimize shininess caused by oily and congested skin. Our red light helps repair and calm skin, making it great for patients with rosacea or sun damage.
Key Measures to Skin Care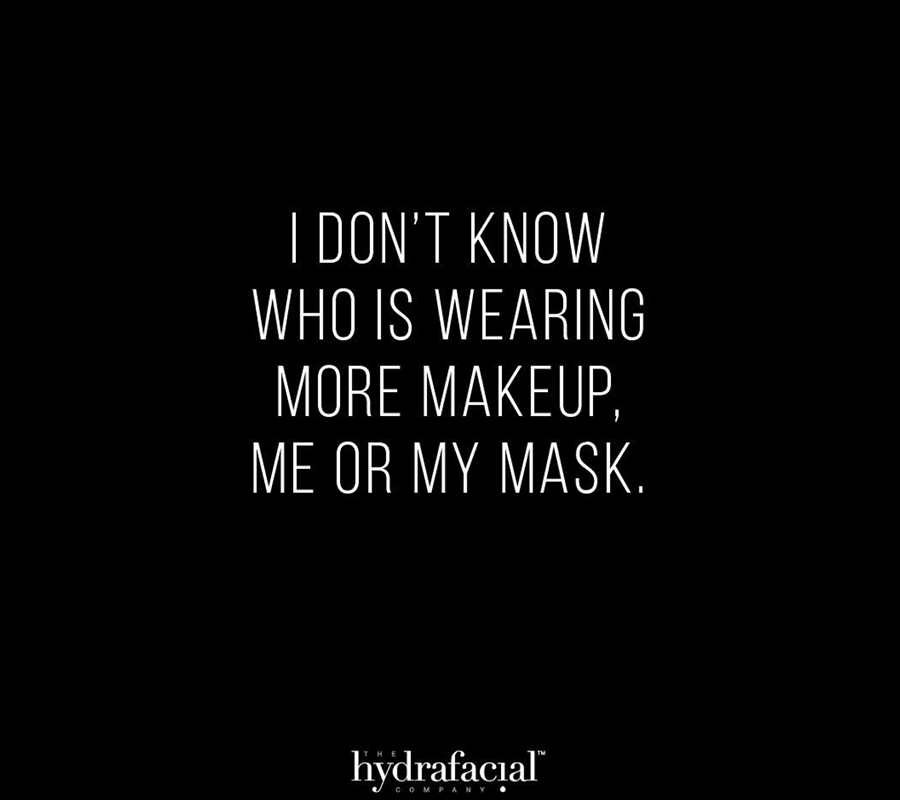 Are you wondering what type of skin care treatment would best fit your needs? To better understand how your skin functions and what cleansing routine would provide you with the uplifting and glowing results that you're looking for, click on the link below and take the skin health assessment. Based on your results, you'll have a better idea of what types of rejuvenating services can help you.