Pixel RF Technology – Chicago, IL
Skin Treatment with the Pixel RF
You're as young as you feel. But wouldn't you really like to look younger than you are? If you answered yes to that question, then Natural Beauty Med Spa's newest aesthetic treatment may be right for you. With Pixel RF therapy, we can help you turn back the hands of time and beat the signs of aging.
The Benefits of Pixel RF Therapy
Able to Get Rid of Imperfections & Improve Overall Complexion
Gentle, Comfortable Treatment That Quickly Delivers Results
Less Swelling & Faster Recovery Compared to Other Laser Treatments
How can the Pixel RF Help Me?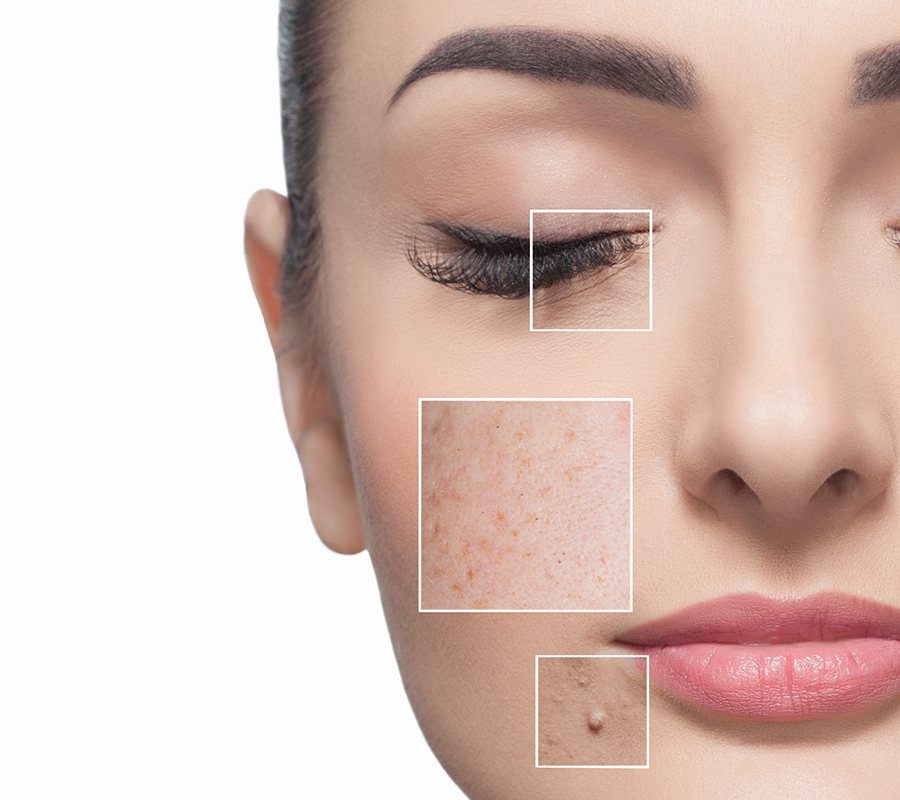 The RF in Pixel RF stands for radiofrequency, which heats skin through a restrained and precise application of energy. This treatment can help reduce the obvious signs of aging, such as lines and wrinkles, age spots, broken capillaries, scars and freckles. After treatment, Chicago patients report that their skin feels softer, looks smoother and tauter, and facial pores are smaller.
Pixel RF Treatment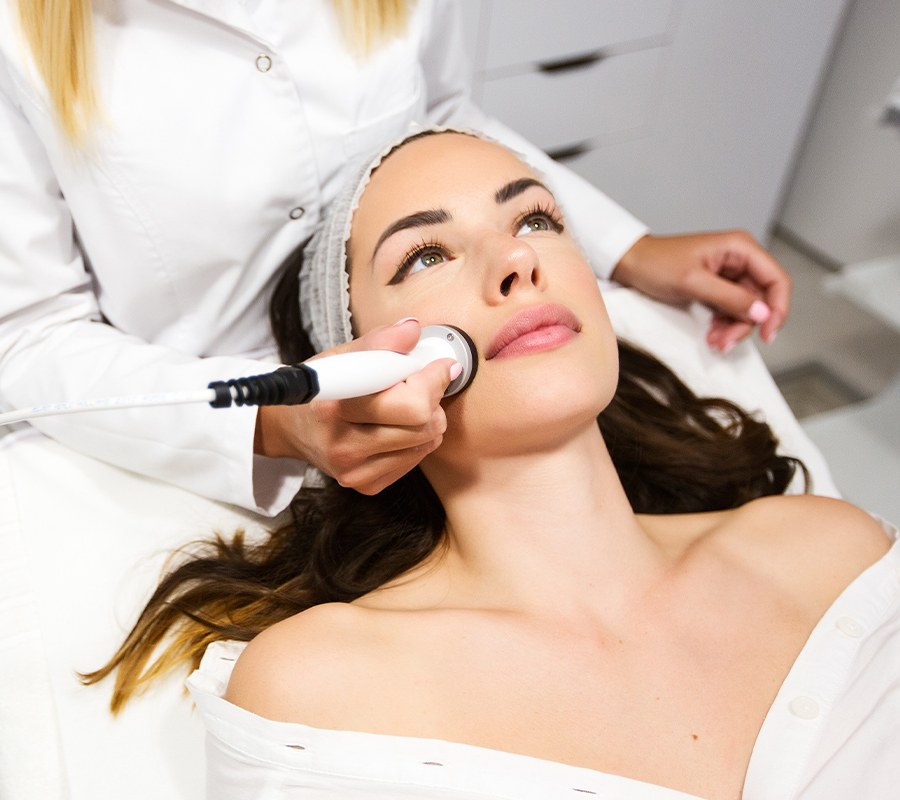 Pixel RF works deep beneath the epidermis-dermis layer of your skin. Thus, the effects are dramatic while causing little disturbance to the layer of skin that people see every day. Also, healing time is faster, and there is less discomfort with Pixel RF than with other traditional laser treatments.
Call Natural Beauty Med Spa in Chicago, IL, to schedule a complimentary consultation to see if Pixel RF is right for you.
Pixel RF FAQs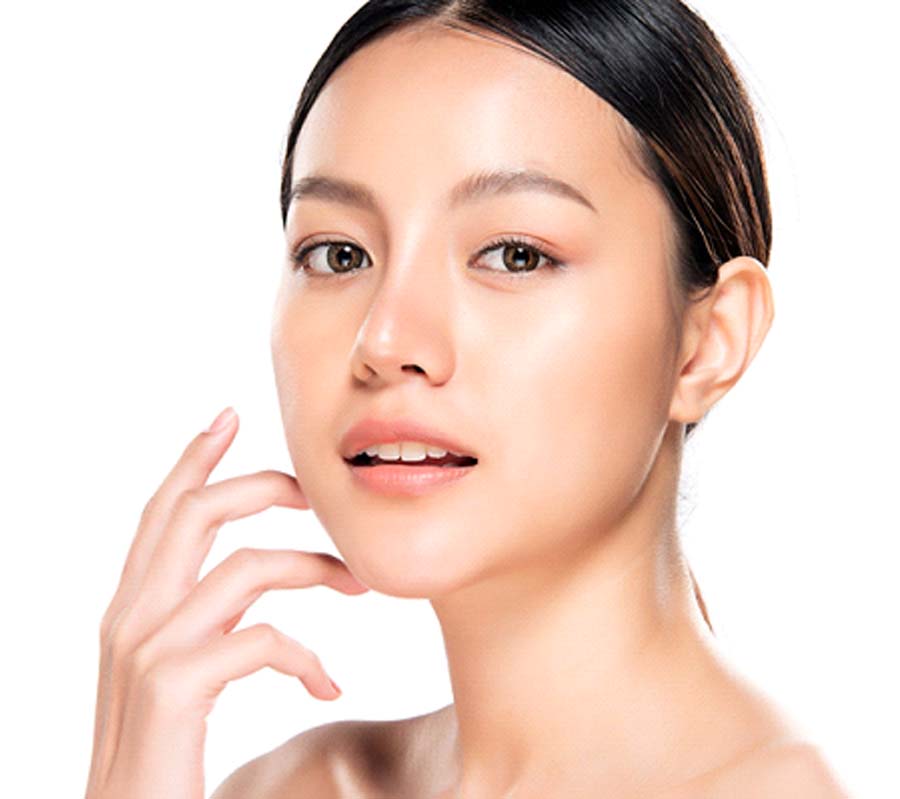 Dr. Wiesman and our team are ready to help you look your best with Pixel RF in Chicago. Before you contact us to schedule your treatment, however, you might want to learn more about the road ahead. Below, you will find answers to some of the most frequently asked questions about this skin treatment. If you don't see the information you were hoping for, give us a call. We will be happy to share our knowledge!
How Exactly Does Pixel RF Treatment Work?
Radiofrequency technology stimulates your body's ability to heal itself. Basically, it heats up the deeper layers of your skin. In turn, this moves your body to increase collagen production. Collagen is an important structural protein that is partially responsible for the firm, tight appearance of skin that we enjoy during youth. Unfortunately, collagen supplies dwindle with age — but thanks to the Pixel RF, we can boost its production and help patients look and feel their best. The treatment also encourages skin resurfacing, encouraging the body to replace unsightly layers of skin with new, rejuvenated skin.
Who Is a Candidate for Pixel RF Therapy?
Dr. Wiesman and our team will be happy to evaluate your candidacy. Radiofrequency treatment is suitable for most adults, and it can be used on individuals with any skin color. It is great for patients who want to turn back the clock on their appearance but who want to avoid invasive surgery. Keep in mind that it is important to have realistic expectations. While the Pixel RF can significantly improve your appearance, it cannot accomplish the same things as surgical treatments.
What Skin Issues and Areas of the Body Can the Pixel RF Treat?
The Pixel RF can reduce the appearance of many skin issues, including wrinkles, sagging skin, large pores, hyperpigmentation, and scars (including acne scars). It is safe for use on most areas of the body. It can be used on the face to address things like crow's feet, smile lines, and laugh lines. Other popular treatment areas include the face, neck, arms, and hands.
What Does the Treatment Feel Like?
Most patients do not find the treatment to be painful. However, you might feel slight discomfort and heat as the device works to stimulate your skin to heal itself. Generally speaking, the Pixel RF device is more comfortable than other similar technologies. After your session, you might experience slight swelling and a sunburn-like sensation. However, such sensations usually disappear within a few hours. After a few days, some slight skin flaking may occur. No downtime is required with Pixel RF treatment, so you will be able to resume your normal activities right away.
How Long Will It Be Before I See Results?
Collagen remodeling is a gradual process, so if you want to undergo cosmetic treatment before a big event, it is best to plan ahead. It might be a few weeks or even months after your treatment before you notice a significant reduction in wrinkles and scars.