Laser Hair Removal - Chicago, IL
Imagine Not Having to Shave Again
Millions of people struggle daily with unwanted facial and body hair, experiencing feelings of embarrassment and diminished confidence as they try every over-the-counter remedy imaginable. While there are many methods to eliminate unwanted hair – including hair removal wax, creams, and lotions – very few can achieve long lasting hair removal while leaving the surrounding skin undamaged. This is why laser hair removal is the premier non-invasive aesthetic treatment available today, boasting an estimated growth rate of 18 percent. This means that it significantly outpaces other electrolysis hair removal techniques in areas of effectiveness and popularity.
The Benefits of Laser Hair Removal
Able to Permanently Remove Unwanted Hair
FDA Cleared for All Skin Types
Industry's Most Advanced Technology
How Does Laser Hair Removal Work?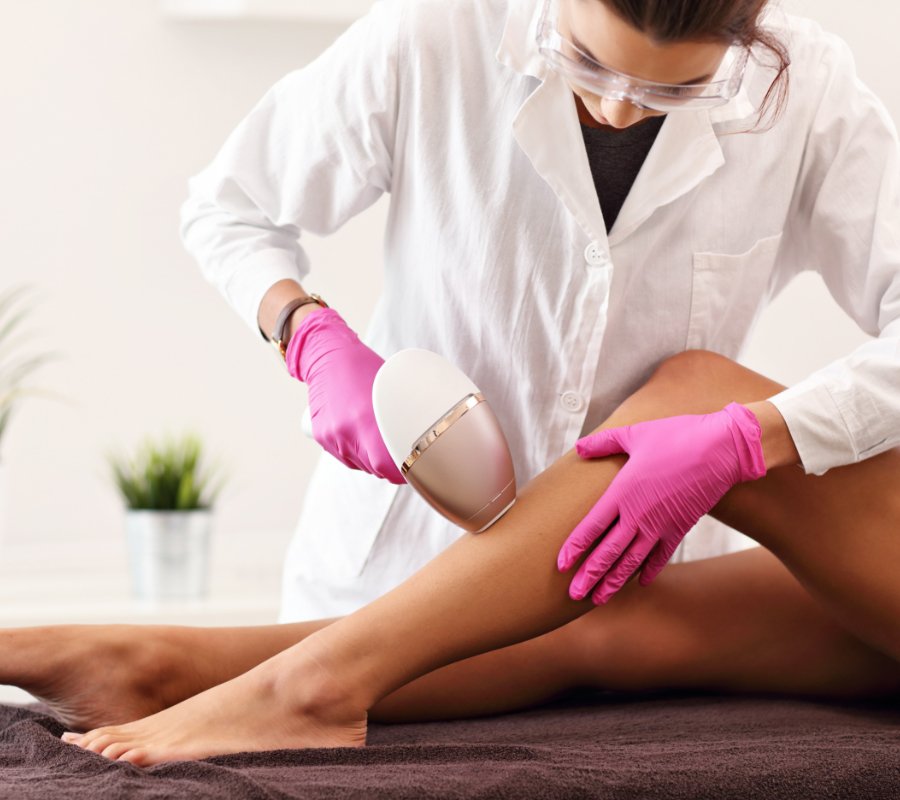 While there are many methods to eliminate unwanted hair like hair removal wax, creams and lotions, very few can achieve long lasting hair removal while leaving the surrounding skin undamaged. With the Soprano® ICE laser hair removal system, lasers and light sources use the principle of selective photothermolysis to eliminate hair and its potential regrowth without damaging the surrounding skin. During a laser hair removal treatment, light passes through the skin and is absorbed by the melanin in the hair shaft. This absorption raises the temperature of the hair follicle and thermally destroys the cells responsible for regrowth. The attributes of the light (wavelength, pulse duration, and power) are meticulously chosen to ensure damage to only these cells and not to the rest of the skin. The result is smoother, more youthful-looking skin, completely free of unwanted hair on the face and the body.
Pain Free & Permanent Hair Removal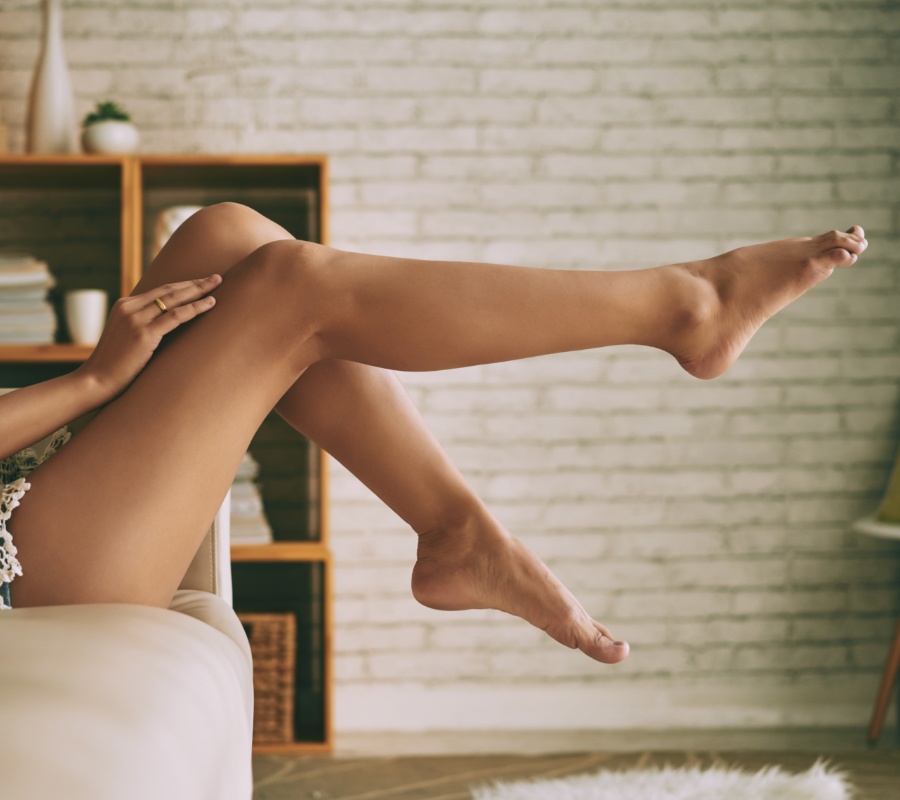 The Soprano® ICE laser hair removal system is proven to be safe and effective for the removal of hair, and it is FDA cleared for all skin types as well as tanned skin. The areas that are most commonly treated include the face, underarms, forearms, legs, chest, back, and bikini area. Combining the industry's most advanced technology and years of clinical experience, the team at Natural Beauty Med Spa delivers exceptional results that are geared specifically toward patient comfort and satisfaction. You'll love how soft and flawless your skin can be with our exclusive pain-free laser hair removal treatments.
Laser Hair Removal FAQs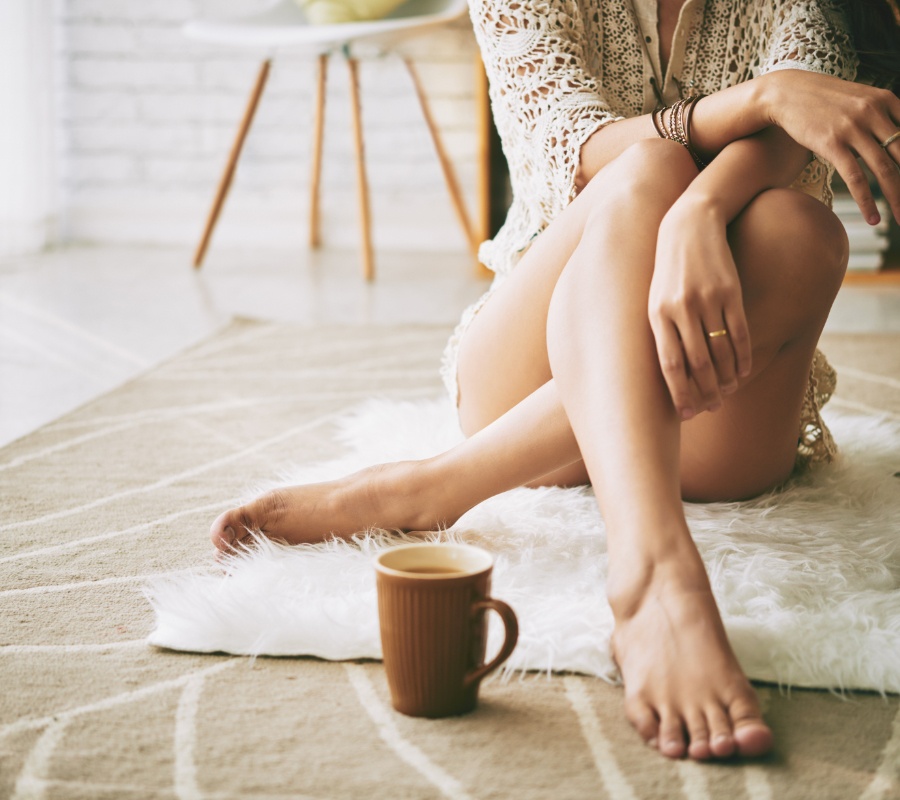 Do you have questions about laser hair removal? Our team at Natural Beauty Med Spa wants you to feel confident and comfortable in your decision to get rid of body hair in unwanted places, which is why we've included answers to some of the most common questions that we get from our patients below. If you don't see the information you're looking for, feel free to call us directly!
How are the hair follicles destroyed?
The system uses a pulse of concentrated light energy to target hair follicles. The handpiece moves the laser between each pulse until the entire treatment area has been covered. Unlike other laser treatments, the Soprano ICE uses a lower amount of pulsating energy, which allows it to kill the actively growing hair follicles without causing unnecessary discomfort.
Does laser hair removal hurt?
Traditional systems tend to cause some pain. Many people report it to feel like a rubber band is being snapped on your skin. You can skip the discomfort with Soprano ICE. The pulsating laser emits less energy to be virtually pain-free. We can also customize the treatment to accommodate your tolerance level, which is not possible using other laser hair removal systems.
How many treatments do I need?
Your hair grows in cycles. Not all hair follicles are in the same growth cycle, so you will need more than one treatment to achieve the results you want. On average, you can expect to need 8 to 10 sessions to see as much as a 90% improvement in your unwanted hair. The number of sessions needed varies depending on several factors, such as the thickness and density of your hair.
How long does each treatment take?
The duration of your session varies depending on the size and location of the treatment area. Small areas, like your underarms, may only take 15 minutes, whereas your entire back may take 60 minutes.
Am I a candidate for laser hair removal?
Our medical spa in Chicago uses the Soprano ICE system because it offers the widest advantages when compared to other equipment. Among one of its many benefits is the fact that it's safe for nearly all skin and hair types. You will need to schedule a consultation to ensure you are a candidate for laser hair removal and to create your customized treatment plan.
Is it safe?
The Soprano ICE system is approved by the FDA to be used on all skin types, including tanned skin. It is the safest and most effective laser available in the world. You can rest assured you are making a wise choice to eliminate your unwanted body hair.