Fractional Skin Resurfacing - Pixel Perfect Laser – Chicago, IL
Repair Damaged Skin with Pixel Perfect Laser
Available at our Gold Coast office, the Pixel Perfect Laser is an amazing device that we use in our practice to dramatically improve the appearance of sun-damaged skin, fine lines and wrinkles, acne scarring, and enlarged pores to create a more smooth and even appearance. If you have any of these skin imperfections, fractional skin resurfacing in Chicago is an effective treatment to tackle them.
The Benefits of Fractional Skin Resurfacing with the Pixel Perfect Laser
Can Make Your Complexion Smooth, Even, & Beautiful
Revitalizes the Face by Stimulating Collagen Production
Can be used to treat skin concerns on face and body
How Does a Pixel Perfect Laser Work?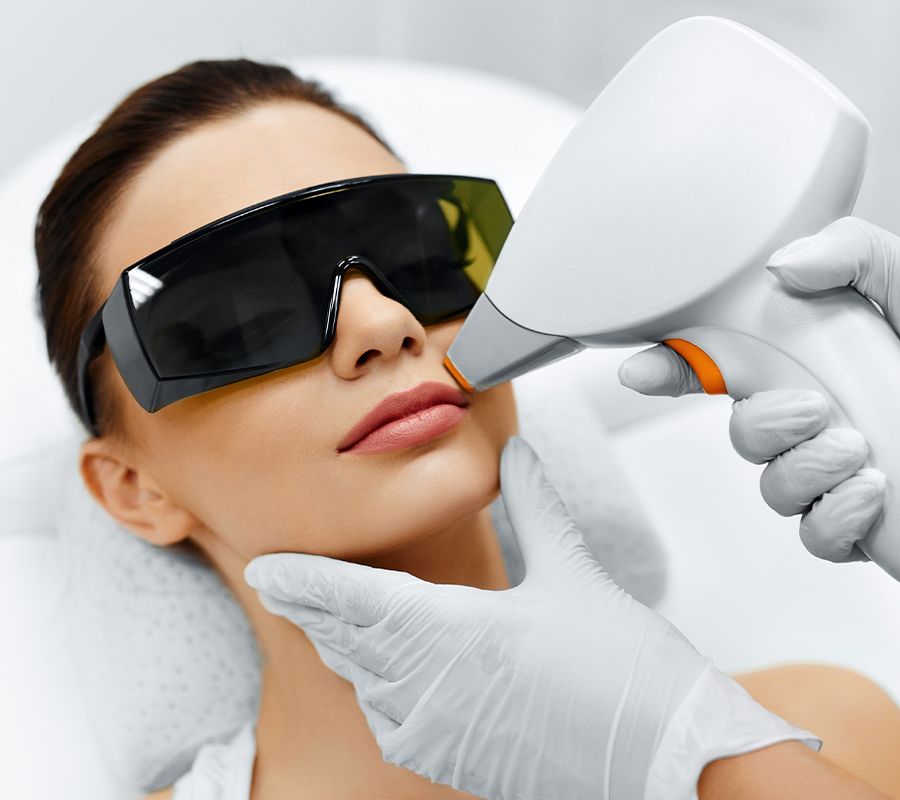 Fractional skin resurfacing is a unique treatment that helps significantly improve the appearance of damaged skin without the need for a surgical procedure. The Pixel Perfect Laser is used to resurface skin to provide it with a smoother, plump, and even surface. It creates hundreds of small, microscopic dots that act to trigger your skin's natural healing response and stimulate new collagen production. Many patients report that they experience virtually no discomfort except for a minimal burning sensation towards the end of their treatment. Expect 7-10 days of downtime.
The Pixel Perfect Laser Addresses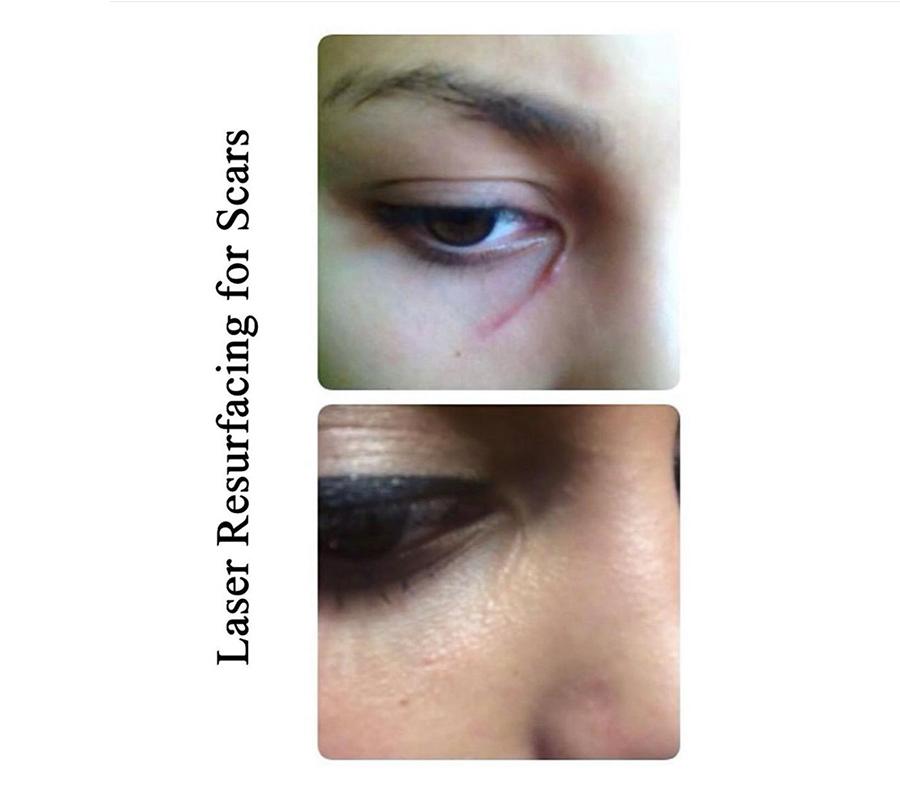 Hyperpigmentation
Acne scarring
Scars and/or keloids
Large pores
Rough skin texture
Uneven skin tone
Fine lines and wrinkles
Sun damage
Freckles
Stretch marks
How Many Fractional Skin Resurfacing Treatments Do I Need?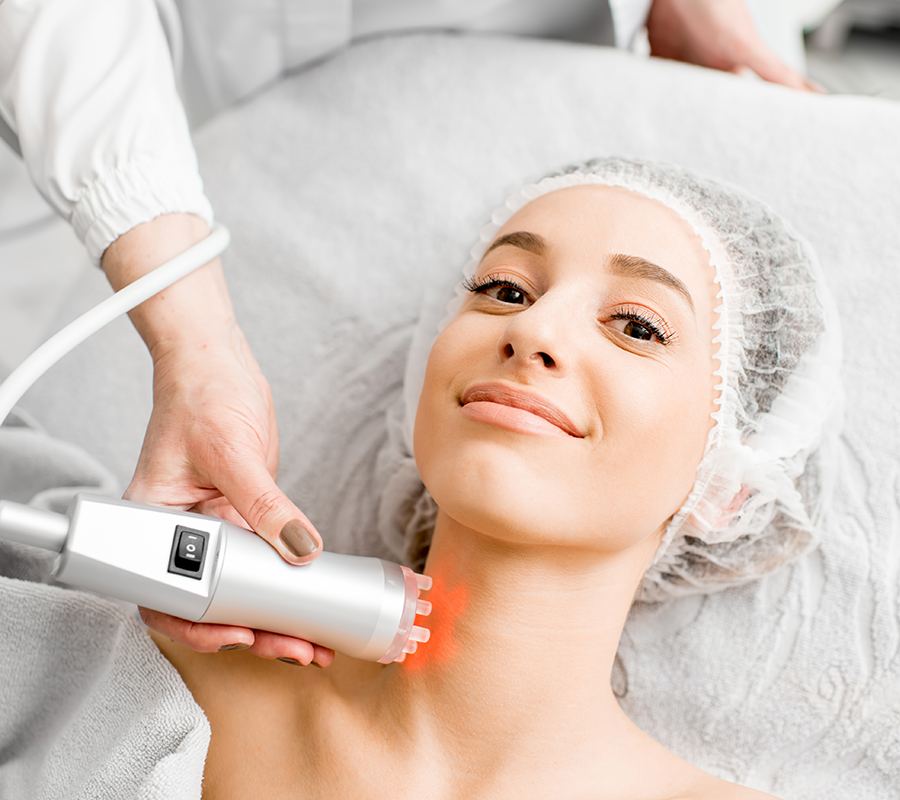 There are several factors that can impact how many fractional skin resurfacing treatments you'll require. After the first treatment, many patients see noticeable improvement in the appearance of their damaged skin. However, for optimal results, it's best to come back for between 2 and 5 treatments. Our team will be more than happy to discuss what we believe would be best for your unique situation.
Do's and Dont's After laser skin resurfacing treatment: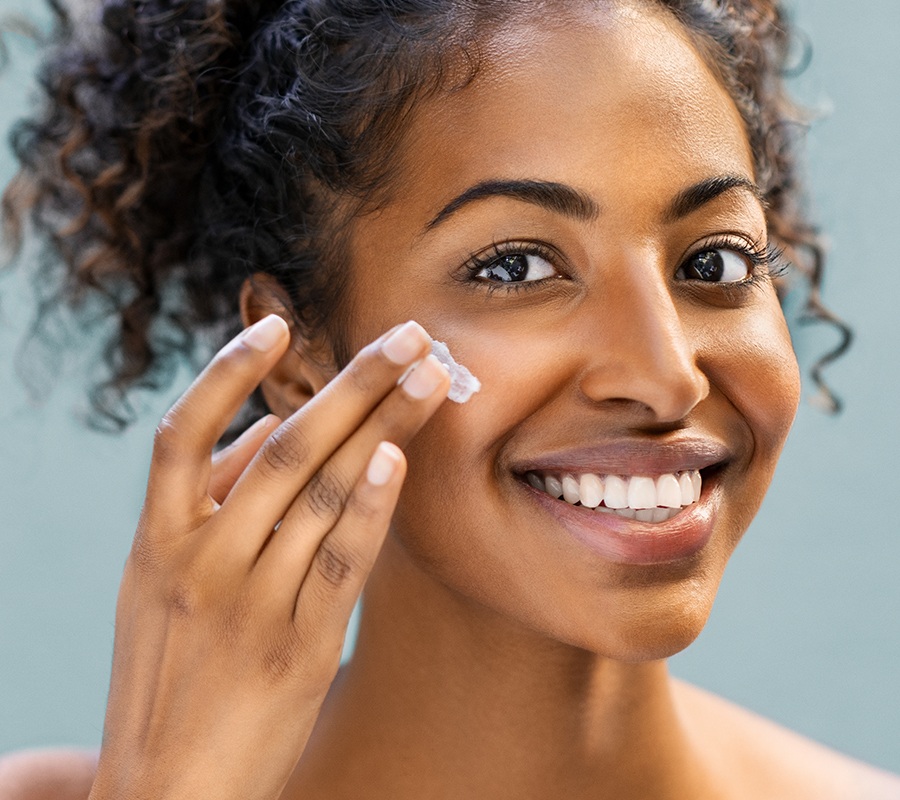 Do:
Use Aquaphor the day of and for 3-4 days after the session. Ice if needed.
Wear Sunblock SPF 30 OR HIGHER going forward.
Gently exfoliate a week after treatment.
Don't:
Use Retinol 7 days before and after treatment.
Exfoliate or use Charcoal MASKS for 7 days after.
Use Sauna or Steam room for 48 hours after.
Work out for 24 hours.
Use Tanning Bed or be in direct sunlight for 2 weeks after the session.
Pick, peel or exfoliate any flaking or dry skin.