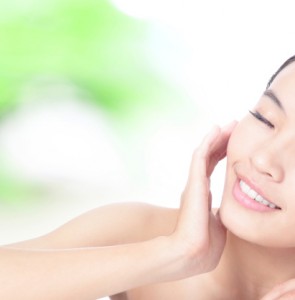 Unwanted facial and body hair can negatively impact your life in a variety of ways, causing you to feel self-conscious about your appearance and costing you valuable time and money. At Natural Beauty Med Spa in Chicago, IL, Dr. Irvin M. Wiesman and his team of licensed medical aestheticians provide patients with a comprehensive selection of non-invasive cosmetic enhancement services, including pain-free laser hair removal with revolutionary Soprano® ICE technology.
Proven Hair Removal Technology
The Soprano® ICE laser hair removal treatment at Natural Beauty Med Spa provides patients with a virtually painless solution to unwanted hair on the face and the body. Unlike many other hair removal options, our treatment does not damage the delicate skin cells the surround the hair follicle. This means that, while you will be hair-free with Soprano® ICE treatments, you won't have to worry about scarring, loss of sensation, or other skin complications commonly associated with other types of laser hair elimination. The result is luxuriantly silky-smooth skin that looks and feels incredible.
Because we understand that some cases require more treatments than others to provide optimal results, Natural Beauty Med Spa offers four no-charge touch-up treatments with our package of six sessions. From the comfortable cooling sensation and quick treatment times to the moment you say goodbye to shaving and waxing once and for all, you'll love removing unwanted hair with Soprano® ICE in our state-of-the-art med spa atmosphere.
Schedule Your Laser Hair Removal Consultation
Are you tired of dealing with the hassles of shaving and the pains of waxing? Perhaps you've tried a variety of hair removal products and you're simply ready to find one that actually offers effective, long-lasting results. With an extensive array of skin rejuvenation services and pain-free laser hair removal, Natural Beauty Med Spa can help. Contact our office in Chicago, IL to schedule your consultation with Dr. Wiesman and our caring, experienced team today. We look forward to providing you with the gentle, permanent hair reduction solutions you want and deserve. Our Chicago med spa proudly serves patients from throughout the surrounding areas as well, including Summit, Forest Park, Cicero, Oak Park, Berwyn, and beyond.