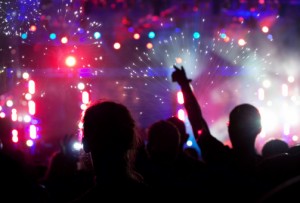 Still need weekend plans? The Taste of River North (ToRN) is going on all weekend, starting Friday, July 17th at 5 pm. Come out to Ward Park for free food, live music, and fun activities for the whole family all weekend long. Sample some of River North's famous cuisine and stay for the fun. Natural Beauty Med Spa is one of the event sponsors, and we're looking forward to seeing all of you for the festivities. Don't forget to stop by the Natural Beauty Med Spa table to find out about our great services, and specials. Call to find out more about the event, or any of our outstanding services.
Taste of River North 2015
This year's Taste of River North is shaping up to be one of the best in the festival's 14 year history. ToRN celebrates the food, fun, and culture of Chicago's River North section. Free to the public, donations are welcome to help support the event's continued success. Natural Beauty Med Spa is proud to sponsor this excellent community event. We're the local experts in skin rejuvenation therapies, specializing in non-invasive procedures such as laser hair removal, microdermabrasion, and other procedures guaranteed to help you look and feel your best. All of our services are offered in a spa setting that will leave you feeling relaxed and ready to face the hustle and bustle of this year's ToRN.
Location
Ward Park
Hours
Friday, July 17th, 5 pm to 10 pm
Saturday, July 18th, 12 pm to 10 pm
Sunday, July 19th, 12 pm to 8 pm
Cost
Free! Donations welcome, $5 suggested.
Parking
Nearby locations:  lot under the Ohio/Ontario feeder ramp on the east side of Kingsbury; garage at the northeast corner of Larrabee and Chicago Avenue (4 blocks north); garage in the Kingsbury Plaza building at the southwest corner of Grand and Kingsbury (2 blocks south); lot at the southeast corner of Kingsbury and Illinois (3 blocks south); lot at the northeast corner of Kingsbury and Hubbard (4 blocks south).
ToRN has also partnered with Parking Panda to offer limited guaranteed parking for the events. Visit the site to reserve parking, or get up to date parking information before leaving for the event.
Weekend Fun
Several local artisans will be set up all weekend for shopping and viewing. Wal-Mart is a hosting healthy cooking demonstrations throughout the weekend to showcase some of River North's world famous chefs. Saturday and Sunday morning from 10:30 to 11:15 am, join East Bank Club's fitness professionals for a work out. If you have kids of the 2 legged or 4 legged variety, we have fun for them as well. The Kohl's Kidzone will be a festival of fun with face painting, balloons and a playground. For our canine kids, Wal-Mart is hosting a dog zone with treats and fun from local vendors. Bring your well behaved, leashed fur-baby out to relax in luxury.
Restaurants
River North's famous cuisine will be showcased throughout ToRN. Restaurants include Sholado, Fannie May, Farmhouse, Pranzi, El Hefe, The Kerryman, Starfruit, Blackfinn Ameripub, Da Lobsta, and The Melting Pot.
Music
Great live entertainment to provide a soundtrack for the festival. Come check out a great variety of music, and find a new favorite song or band.
Friday Headliners – Rodd Tuffcurls & The Bench Press
Saturday Headliners – Sixteen Candles
Sunday Headliners – Waters
You're Cordially Invited
You're cordially invited to have fun with all of River North. We'll see you this weekend at Ward Park for food, fun, and friends. Visit the Natural Beauty Med Spa to find out more about our great River North location. Call to schedule a consultation today. Our Dearborn Street office welcomes patients from throughout Chicago.