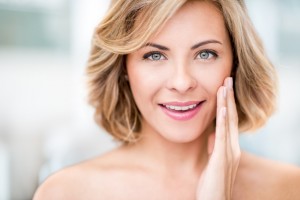 Life is hectic! Our schedules are only getting busier and our stress levels seem to be increasing all the time. Wouldn't it be nice to take it an hour or two just for yourself? Give yourself the chance to relax, recharge and rejuvenate? That's what you can expect from your first visit to Natural Beauty Med Spa, a chance to relax and treat yourself to a service that will help you be at your best once again. Here are just a few the services you can choose from. We guarantee that once you visit this premiere Chicago Med Spa, you won't want to leave!
Skincare
With so many products and services available for your skin, how do you even know where to start? You don't! That's why we offer personalized consultations with our skin care specialists. You'll receive a hands on skin analysis that will help you determine which products and services will be most beneficial for your individual needs, saving you time and money.
Coolsculpting
Eliminate those troublesome areas that retain stubborn fat cells such as your belly, love handles, or even your double chin with Coolsculpting. This revolutionary procedure eliminates fat cells by freezing them during a comfortable one-hour appointment. Your body will naturally eliminate these dead cells over the next few weeks after your Coolsculpting appointment. The results are a new shape that you'll enjoy showing off!
Laser Hair Removal
If you struggle with unwanted hair, why not consider a pain-free laser hair removal treatment? Retire your razors, waxes and creams in return for the effective removal of your unwanted hair through laser therapy. Laser treatment actually destroys the cells responsible for hair regrowth without damaging your surrounding skin for a permanent hair removal solution.
Photo Facial
Would you like to get rid freckles, dark spots or splotchy skin? A Photo Facial may just be the solution you're looking for. The Intense Pulse Light used in this treatment delivers intense light to the deeper parts of the skin, improving its ability to undergo the natural cell regeneration process more quickly. There is virtually no recovery time and you can return to your normal daily activities after your procedure. The result is smoother skin and a more youthful appearance that you'll be proud of!
A trip to the Med Spa is not only an investment in yourself, it's a time for you to rest and refocus. Dr. Irvin M. Wiesman is a board-certified plastic surgeon, an active member of the American Society of Plastic Surgeons, and the owner of Natural Beauty Med Spa. He believes in offering patients the finest professional treatments in a comfortable and relaxing setting. We know you'll appreciate the personalized attention you receive at Natural Beauty Med Spa. Relaxation and a new image is just a phone call away!