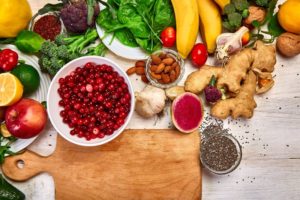 It's crucial to begin taking care of your skin at a young age so you can have a youthful and moisturized glow when you get a little older. Aging takes its toll on everyone, but with the right skincare products that use natural ingredients, you'll be able to minimize the development of wrinkles and make your skin look as healthy as possible. Read on to learn more about the importance of using skincare products that use antioxidants, like SkinMedica.
What Are Free Radicals & How Can They Damage Your Skin?
Antioxidants are special compounds that help prevent your body from producing free radicals, which is something that can be both helpful and harmful to you. Free radicals help your body counteract bacteria and viruses, but when you produce too many, it can cause damage, especially to the skin. Bad habits or making unhealthy choices like consuming excessive amounts of alcohol, not getting enough sleep, or smoking or using tobacco products can speed up the production of free radicals and keep your skin from being able to repair itself as quickly, leading to the formation of acne, uneven skin, wrinkles, and fine lines.
How Can Antioxidants Restore Your Skin?
Antioxidants help neutralize free radicals and protect your skin from environmental changes, ultimately leading to healthier looking skin by promoting collagen growth and brightening the skin. Studies have also shown that they have anti-inflammatory properties that can relieve noticeable skin stress. Here are a few important antioxidants to look for in your skincare products or make sure you get enough of in your daily diet.
Vitamin A
Vitamin A has many anti-aging properties that can help your skin repair itself faster and produce more collagen, which is what keeps your skin looking taught and youthful.
Vitamin B3
Vitamin B3 helps minimize the appearance of common signs of aging, like fine lines and wrinkles, by reducing inflammation and strengthening the barrier of your skin from environmental risks.
Vitamin C
Vitamin C's antioxidant properties help reduce inflammation caused by acne and help fade dark spots and scarring. It also offers additional protection to your skin from the sun.
Vitamin E
Vitamin E is naturally found in the skin of grapes, berries, and even dark chocolate, and it helps speed up your body's ability to repair any damage to your skin and create new, healthy cells.
SkinMedica Skincare Products
One brand of skincare products that utilizes natural, antioxidant-inclusive ingredients is SkinMedica. By utilizing potent antioxidants like Vitis Flower Stem Cell Extract and citrus extracts, these face washes and skin serums are able to repair and revitalize skin that has sustained damage from certain habits or environmental stressors. Plus, when you choose products that utilize natural oils and extracts, you can rest-assured that your skin won't be prone to adverse reactions.
About the Author
Dr. Irvin Wiesman is a board-certified plastic surgeon and an active member of the American Society of Plastic Surgeons. He has completed years of surgical training at world-renown institutes and hospitals, including Washington University in St. Louis, SUMMA Health Systems in Akron, Ohio, and St. Joseph's Hospital. He's passionate about skin rejuvenation and offers a wide array of spa treatments and skincare product recommendations to help his patients extend the lifespan of their youthful glow. For questions about skincare recommendations or to learn more, visit Natural Beauty Med Spa's website or call 312-981-1291.