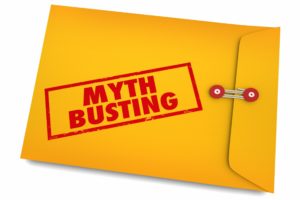 Are you tired of your lengthy shaving routine? Maybe you're ready to ditch the wax strips or tweezers? Laser hair removal in Chicago is the ideal solution. You can permanently say goodbye to stubble to enjoy the smooth skin you crave. Although you would like to eliminate body hair, you've heard some information about laser hair removal that has you a bit concerned. There's no need to worry. We have the facts you need to dispel common myths about the procedure.
Myth: Laser Hair Removal Isn't Safe
Fact: The FDA has approved specific laser hair removal systems, so you can rest assured your treatment is safe when choosing a board-certified dermatologist. They will use an FDA-approved system that's been tested for safety and effectiveness. Although everyone likes a good deal, choosing cheaper options often aren't supported by the FDA. Instead, it's best to focus less on price and more on safety to avoid any unexpected complications.
Myth: Laser Hair Removal Causes More Hair Growth
Fact: Contrary to what you may have heard, the treatment doesn't increase hair growth. Your hair grows in a cycle. As a result, some hairs may not be in the active stage of growth at the time of your treatment; therefore, you'll need more than one session to achieve your desired goal. With each session, the laser will destroy the hair follicles, so they won't reach a new active growth cycle.
Myth: Laser Hair Removal is Effective for All Hair Types
Fact: Everyone's hair is different. Now, hair removal systems have undergone various improvements to work on a wider variety of hair styles and colors. Your dermatologist will evaluate the thickness of your hair, its color, and your skin type to create a customized treatment plan. Unfortunately, white or gray hairs won't be removed by laser treatments because they don't contain any pigmentation.
Myth: Laser Hair Removal Uses Radiation
Fact: When choosing a system approved by the FDA, you don't need to worry about radiation exposure. It's true there is some radiation between the light barriers of a laser; however, it does not exit that area, so there isn't exposure to the patient.
Myth: Laser Hair Removal Causes Burns
Fact: When the treatment is performed by a certified professional, the risk of a burn is minimal. While it is rare, burns are more common for people who have dark skin. Your dermatologist will assess your skin before your treatment to discuss the expectations and any potential side effects.
Get the Facts about Laser Hair Removal
If you are still undecided about laser hair removal, your medical spa in Chicago has the answers you need to make the smart choice to eliminate unwanted body hair.
About Natural Beauty Med Spa
Natural Beauty Med Spa consists of highly trained technicians working alongside Dr. Irvin Wiesman to deliver first-class skin rejuvenation treatments. Our office offers pain-free laser hair removal to help you achieve the results you want. The noninvasive procedure will eliminate your unwanted body hair. Contact our office today to schedule your consultation.