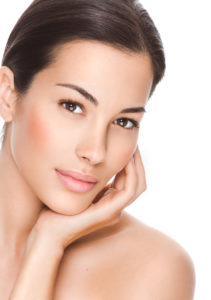 At Natural Beauty Med Spa, we are always looking for ways to improve the convenience and care that you receive from our medical spa in Chicago. As a result, we are excited to announce that we are extending our services to a new location inside of Exsalonce. Our new office is only about 6 miles away from our current practice. In addition to our previous treatments, you will now also enjoy massage therapy. You will have everything you need under one roof, making it your one-stop location for all your beauty needs. From getting your hair done to an array of medical spa treatments, you will have exactly what you need with Natural Beauty Med Spa.

Enjoy High-Quality Care
The Exalonce Salon & Day Spa is conveniently located at 2150 E. Roscoe, where you will find a luxurious retreat to meet your specific relaxation and beauty needs. You can transform your body, mind, and spirit while enjoying the latest amenities using innovative and individualized services to give your hair, skin, and body the personal attention that you deserve.
At Natural Beauty Med Spa, we embrace the same philosophy to allow you to enjoy first-class skin rejuvenation and cosmetic treatments. Our team of licensed medical aestheticians offer an array of services to improve the health and appearance of your skin through cutting-edge treatments. Dr. Wiesman will continue to provide the cosmetic and reconstructive treatments you need to look and feel your best.
Skin Rejuvenation
We use the latest medical technology to help reveal a youthful, beautiful outer glow. We offer the skin rejuvenation services you need to reverse the appearance of wrinkles, fine lines, and sun damage while also firming and tightening your skin. You will benefit from:
Skin Resurfacing
Micro-Needing
PhotoFacial
HydraFacial
Chemical Peel
Microdermabrasion
Body Treatments
Supported by the experience and qualifications of Dr. Irvin M. Wiesman, we also offer a diversity of body treatments to help you look and feel great. Using safe and effective procedures, you can reduce the appearance of cellulite, contour your body, and much more, including:
Pain-Free Laser Hair Removal
Coolsculpting
vShape Ultra
Vaginal Rejuvenation
Lipo Massage
Laser Body Contouring
Massage Therapy
To help you unwind after a long week, we are pleased to extend our services to include massage therapy. In addition to a steam shower and sauna, you will also benefit from a massage package that caters to individual needs, such as:
Deep Tissue Massage
Swedish Massage
Stone Massage
Trigger Point Therapy
Aromatherapy
Stop by Our New Location
As we strive to help you look and feel your best, we invite you to stop by our new location. We look forward to seeing you there!
About Dr. Irvin M. Wiesman
Dr. Irvin M. Wiesman is a board-certified plastic surgeon who is supported by extensive training and qualifications in facial and cosmetic surgery, reconstructive surgery, and skin rejuvenation. He strives to provide the latest advancements to improve your confidence and well-being. Contact our office today to schedule your consultation.