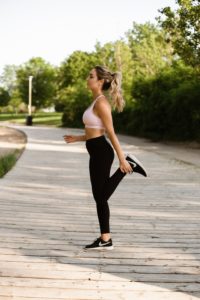 If you lead a healthy lifestyle, you might be disappointed with your physique in spite of your efforts. Sometimes, diet and exercise aren't enough to achieve the results you want, but you don't need to turn to an invasive surgery to get rid of body fat. Instead, you have other options. CoolSculpting® and Lipomassage™ can treat your problem areas, leaving you with the trim, firm results you desire. Despite their benefits, is body sculpting really worth it? Here's what you need to know to make the best decision for your ambitions.
CoolSculpting®
CoolSculpting® in Chicago is an FDA-approved fat reduction procedure. It's a nonsurgical option to treat stubborn body fat. The revolutionary procedure uses a controlled cooling method to target unwanted fat cells underneath the skin. Your skin isn't damaged as the fat cells are frozen, causing them to die. Your body will naturally eliminate them over the next few weeks, leaving you with a more sculpted appearance.
The treatment takes about one hour depending on the number of areas you're targeting, like the love handles or chin. During your procedure, you might experience some pressure and a cold sensation, but there won't be any pain. You won't need to worry about a lengthy recovery. In fact, you can often resume your normal activities the same day.
As your body eliminates the fat cells, you'll see a gradual improvement in your appearance. The treatment reduces the number of fat cells overall to enjoy lasting results by maintaining your healthy lifestyle.
Lipomassage™
Lipomassage™ is a noninvasive solution to reshape your body without surgery. A mechanical massage is used to drain toxins from your body and exercise the connective tissues to give you a smooth, soft appearance. The treatment gently massages and manipulates your skin to create a firmer appearance. Your figure will improve while you also enjoy youthful skin.
Lipomassage™ is recommended for patients who eat a balanced diet and exercise regularly but still struggle with unwanted fat deposits. It can be used to treat the love handles, hips, buttocks, or thighs. It can also improve loose or sagging skin, as well as reduce the appearance of cellulite.
If you're looking for a way to decrease cellulite and treat unwanted fat, you might be a candidate for Lipomassage™. You'll require about 2 sessions per week until you reach your desired results. Monthly maintenance sessions are also recommended to protect your investment.
Enjoy Body Sculpting Today
If you're ready to enjoy a smooth, sculpted body, it's time to take the next step to see if you're a candidate for a revolutionary treatment. You'll advantage from natural-looking, lasting results without surgery or a lengthy recovery.
About Dr. Irvin Wiesman
Dr. Wiesman is a board-certified plastic surgeon who specializes in Hand and Microvascular Surgery; however, he has also completed extensive training in many body treatments, like CoolSculpting® and Lipomassage™. Dr. Wiesman offers a full-service spa to help his patients look and feel their best. If you're interested in a body treatment, contact our office today to schedule your consultation.