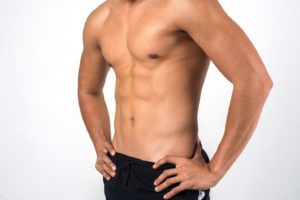 What do Kim Kardashian, Drew Barrymore, and Rob Gronkowski all have in common? One thing is that they are all widely regarded as being physically attractive. Another is that they have all used Emsculpt to help them keep their bodies in top shape. What exactly is Emsculpt in Chicago, how does it work, and why has it gained such massive popularity? Let's talk about the answers to these important questions.
What Is Emsculpt?
Exercise is one of the best things you can do to tone your muscles, but it doesn't always provide the results you want as quickly as you want. That is where Emsculpt steps into the picture. It uses magnetic energy to produce strong muscle contractions — much stronger than what you would experience during a typical workout at the gym. Patients may notice that their muscles are firmer after their first session, but it usually requires four sessions to see optimum results.
Emsculpt is popular for several reasons, including:
It is nonsurgical.
It can produce 20,000 muscle contractions in a single 30-minute session (something that is impossible even for the most dedicated exercisers).
It is painless. Patients feel their muscles contracting and might experience soreness similar to what you feel after a hard workout.
It can produce a smaller waist, a firmer butt, and other noticeable changes. Visible changes are often less noticeable for patients with a high BMI, but they will still enjoy increases in muscle mass.
It can produce a 16% increase in muscle mass and a significant increase in fat metabolism.
Who Is Emsculpt Right For?
Emsculpt can work for a wide variety of people. For example, it is well-known that Kim Kardashian places a high value on her personal appearance. She used Emsculpt on an episode of her reality show with the goal of helping her maintain her iconic figure. Drew Barrymore turned to Emsculpt after suffering from diastasis recti following pregnancy (diastasis recti is a condition that can cause a bulging belly). Rob Gronkowski used it to maintain his appearance after he retired from the NFL.
The treatment is also great for everyday folks who want to supplement their normal workout routine. They may use it to prepare for a special event, get themselves in shape for bikini season, or just because they want to feel fantastic when they stand in front of a mirror.
If you would like to take advantage of Emsculpt, a local Emsculpt provider would be happy to consult with you. After they determine whether you are a candidate for the treatment, you may soon be on your way to owning your dream figure.
Meet the Doctor
Dr. Irvin M. Wiesman is a board-certified plastic surgeon. He offers a range of treatments, from noninvasive options like Emsculpt to much more complex procedures. If you would like to find out what your options are for achieving your ideal look, he and the rest of the team at Natural Beauty Med Spa would be happy to assist you. Contact us today at 312-981-1291.