When you look in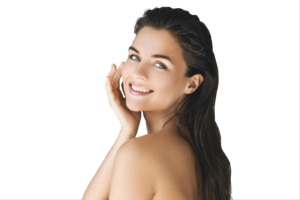 the mirror, does your attention turn to blemishes, wrinkles, or acne scars? You may think the only way to turn back the hands of time is with an expensive or invasive treatment, but you have another option. HydraFacial is a revolutionary in-office treatment that's so effective, one is performed every 15 seconds in the U.S. You can sit back and relax while on your journey to younger-looking skin.
What is HydraFacial?
HydraFacial uses a three-part patented regimen using a medical grade hydradermabrasion device. You might think it's just another treatment that sandblasts your face, but it's far different than other dermabrasion procedures.
The device gently cleanses, exfoliates, and infuses skin with special serums. Instead of blasting fine particles at the skin, a gentle vacuum cleans out your pores while also pushing potent actives into them to moisten, brighten, plump, and protect your skin.
A small handheld device has spiraled treatment tips that use a vortex technology to resolve specific skin concerns, like fine line or brown spots. You'll enjoy a solution that quickly improves the texture and tone of your smile. It can also help certain conditions, like acne. You'll achieve a luxurious glow in as few as 30 minutes.
Am I a Candidate for HydraFacial?
HydraFacial is suitable for nearly all ages and complexions, including teenagers; however, you'll still need an initial consultation to ensure it can resolve your concerns, such as:
Acne
Wrinkles and fine lines
Hyperpigmentation
Sun damage
Flakey pre-cancerous spots
Elasticity and firmness
Uneven skin tone
Oily, congested skin
Enlarged pores
HydraFacial is not recommended for people who have rashes, sunburns, or rosacea avoid the treatment, as well as pregnant women because some of the ingredients haven't been tested for use during pregnancy.
What Can I Expect with HydraFacial?
HydraFacial provides a one-step treatment. It will cleanse and peel at the same time. A special serum is selected based on your skin type and the results you want to achieve. In some cases, LED light therapy is used along with the facial to treat acne, build collagen, or calm the skin. The device is customized to meet your exact needs, like reducing the suction power to treat delicate areas, such as under the eyes.
As the device is passed over your face, it will uncover a new layer of skin. While it removes debris from the pores and nourishes the skin simultaneously. Your skin is saturated with antioxidants and peptides to enhance your glow.
Reveal Beautiful Skin
You don't need to turn to an aggressive treatment to reveal younger-looking skin. You can turn back the hands of time using a patient-preferred solution. See if HydraFacial is right for you today.
About Dr. Irvin M Wiesman
Dr. Irvin M. Wiesman is a board-certified plastic surgeon who provides a variety of elective services to help his patients look and feel their best. He has a special interest in skin rejuvenation, which led him to Natural Beauty Med Spa of Chicago. If you're interested in HydraFacial, he can help. Contact our office today to schedule a consultation.