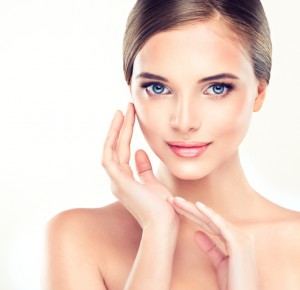 As you age, you will start to see noticeable signs of aging each year of life. Often, the most notable signs of aging appear on the surface of the skin. As early as 25 years old, you might start to see fine lines and sunspots appear. Over time, these blemishes will become more noticeable as the skin begins to lose elasticity and volume. Now, you do not have to live with the signs of aging. There are many simple, noninvasive cosmetic procedures that will help turn back the hands of time. At Natural Beauty Med Spa, we offer a number of anti-aging treatments, including cosmetic fillers in Chicago, IL.

Reverse the Signs of Aging
There are three main manifestations of aging: wrinkles, loss of volume, and loss of density. As the skin's structure changes over the years, wrinkles are usually the first to develop and are simply unavoidable. In addition, you will start to notice your skin loses volume as the skin is no longer as tight as it once was. You may start to see rough patches as your youthful glow starts to dim. As the years go on, you will notice the surface of your skin becomes fine and delicate due to the loss of density. No matter the areas causing you to look older, we offer the prefect treatments you need for a youthful look.
Pixel Perfect Laser Skin Rejuvenation
This revolutionary treatment will give you picture perfect skin by stimulating the growth of collagen to tighten the skin while improving texture. You will reverse the appearance of fine lines, wrinkles, and dark spots using fractionalized laser technology. With no recovery time and short treatment sessions, you will restore your skin's natural beauty in as little as 4 treatments.
JuVa Shape Laser
The effects of gravity and UV light exposure can take a toll on your skin. Reverse the damage with face and body contouring. This laser treatment produces drastic changes to deep smile lines, sagging jawline, and fatty deposits of the neck line. Using radio frequency, the treatment can be used just about anywhere on the body, including the stomach, hips, and thighs.
Cosmetic Fillers
Among the most popular anti-aging treatments are cosmetic dermal fillers, like Botox in Chicago, IL. Dermal fillers involve injecting a special solution in specific areas to reduce muscle contractions to leave the skin looking smoother. This is perfect for frown lines, crow's feet, and other wrinkles of the face. This treatment is simple and noninvasive while producing results that will last for months.
Restore Your Youth
At our beauty spa, you have an array of anti-aging treatments available. We will perform an initial consultation to evaluate your skin and discuss your goals to create a customized treatment plan. Dr. Irvin Wiesman is specially trained in cosmetic procedures, including plastic surgery, to help you turn back the hands of time with safe and effective treatments.
If you are ready to restore a youthful appearance, contact Natural Beauty Med Spa today to schedule your complimentary consultation.