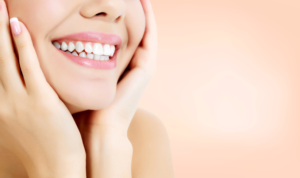 How often do you treat yourself to a day of pampering at your favorite medical spa in Chicago? If you only go a couple of times per year for special occasions, you may want to consider scheduling an appointment more often. Believe it or not, research shows there are several benefits of regular spa treatments. Instead of viewing it as a splurge, here are 7 reasons to indulge in a spa day more often.
1. Improved Circulation
Research proves certain spa treatments, like massages and steam rooms, can improve your circulation. This enhances oxygen flow to your vital organs to promote your body's overall functions to avoid potential diseases and illnesses.
2. Ease Muscle Tension
If you experience muscle tension frequently, heat and massages are great ways to help you relax. You'll benefit from increased blood flow, which can reduce muscles spasms and enhance your flexibility and overall range of motion.
3. Boost Your Serotonin
Serotonin is a chemical produced by your nerve cells. It's essential for communication throughout your body. It's also responsible for helping regulate various issues related to your overall wellbeing, including your mood, sleep, and memory. Spa treatments can improve serotonin levels to help you feel your best by relieving stress.
4. Eliminate Toxins in Your Body
A steam room or sauna is an excellent way to pull toxins from your body. It's best to drink plenty of water to stay hydrated while flushing your body.
5. Revitalize Your Skin
There are various treatments that open your pores and remove dead skill cells to reveal a beautiful complexion. Overall, you'll look younger to walk out of the spa feeling confident and rejuvenated.
6. Sleep Better
Heat therapy has shown to help people sleep better at night. Heat can relax muscles, ease tension, and improve your blood flow to relieve aches and pain that can cause you to toss and turn.
7. Slow Down Your Heart Rate
A relaxing massage can help slow your heart rate. Overall, this improves your heart health to aid hypertension. It can even ease anxiety, depression, or insomnia if you visit a spa regularly.
Benefit from a Spa Treatment
A massage or relaxing spa treatment once or twice a week can help your overall health and wellbeing. Besides immediate physical benefits, you'll also notice changes to your mood and sleep to give your outlook on life a boost. If you are ready to invest in yourself, take the time to keep your wellness a top priority by visiting your spa regularly.
About Natural Beauty Med Spa
Natural Beauty Med Spa features a great team of trained technicians who provide a variety of spa treatments, including skin rejuvenation, massages, facials, and more. Dr. Irvin M. Wiesman is also in our office. He's a board-certified plastic surgeon, who offers the latest treatments and procedures to help you look and feel your best. If you're ready to harness the benefits of spa treatments, contact our office today to schedule your next visit.