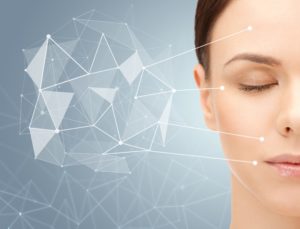 Unfortunately, your face is often the first place to show the passing of time. Not to mention, certain stressors from daily life can take a toll on your skin. Sun spots, fine lines, and acne scars can all leave a blemish on your appearance, making you look years older than your true age. You can turn back the hands of time with a chemical peel in Chicago. This is an effective solution to reverse the signs of aging to enhance your skin's tone and texture. To make the most of your transformation, here are 5 tips to care for your skin after your treatment.
Caring for Your Skin after a Chemical Peel
A chemical peel is an exfoliation method that removes the outer layers of your skin. This reveals a new layer that looks healthier and has an overall improved texture, tone, and color. New tissue and collagen are created as your skin heals. This can take a few days, but afterward you'll enjoy dramatic results. You can promote the healing process and enhance your results by keeping a few simple tips in mind.
Keep Your Face Clean: It's best to wash your face with cool or cold water because your skin might be a bit sensitive to use warm or hot water for a couple of days.
Stay Hydrated and Moisturize: The solution used on your face can compromise its protective barrier. As a result, it's important to stay hydrated and apply moisturizer to prevent your skin from feeling tight.
Use Sunscreen: Your skin will be delicate and sensitive for a few days, so you'll want to avoid direct sunlight. If you will be going outdoors, use a sunscreen with SPF30 or higher.
Don't Exfoliate: Chemical peels are maximum strength exfoliates. Don't use any other exfoliates for 3 to 4 days after your treatment. Over-exfoliating can cause redness and sensitivity.
Avoid Perspiration: You'll want to avoid any activities that may increase blood circulation, like workouts, dry saunas, or steam rooms. Perspiration on your freshly peeled skin can cause discomfort, like tingling, warmness, or redness.
As your skin heals over the next few days, you'll enjoy dramatic results. Although you will see a noticeable improvement in the appearance of your skin, you may need more than 1 treatment to reach your goals.
Reveal Beautiful Skin Today
If you're ready to turn back the clock, a chemical peel may the right option for you. Your skin care professional will choose the best solution to meet your specific needs and the results you want to achieve.
About Natural Beauty Med Spa
Our team consists of highly trained technicians who work alongside Dr. Irvin M. Wiesman to deliver first-class skin rejuvenation treatments. We offer several procedures, including pain-free laser hair removal, microdermabrasion, and chemical peels. We offer 4 options for peels to reveal more youthful skin. After an initial consultation, we'll create a customized treatment plan to enhance your outer glow. Contact our office today to schedule your consultation.