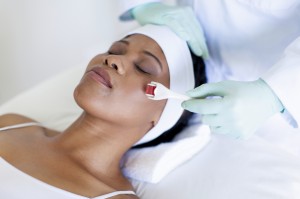 The summer was nice while it lasted, wasn't it? The trips you took, the BBQ's you participated in, the lazy days spent by the pool – it was a glorious time. Here's our question: did you take proper care of your skin during the summer months? Were you properly applying the necessary sunblock when you were swimming? Your skin could use a revitalization before summer officially ends.
When you come to our office in Chicago, IL, you'll be treated to some of the best spa services in the area. Dr. Gary Wiesman can provide you with the best services available. As a board-certified Otolaryngologist and Facial Plastic and Reconstructive Surgeon, he can provide whatever needs you may have. With over twenty years of experience, he can provide your face with proper structure and aesthetics that will help you look beautiful. If you're ready to do something about your facial structure, we're ready to help!

The Services We Offer
We offer an array of cosmetic and plastic surgery for whatever needs you may have. Each one is specifically designed to improve the aesthetics of your face:
Nose job – Rhinoplasty
Additional nose procedures
In-office balloon Sinus Dilation
Facelift
Additional facial procedures
Eyelid surgery
Otoplasty
Throat
Parotid Surgery
Vanquish
Hyperbaric treatment
Below is a breakdown of each area of the face and the services that we provide for that specific area:
Ears 
Eardrum surgery for a perforated eardrum
Ear fluid removal
Hearing loss surgery for a damaged stapes bone
Ear infection treatment 
Eyes
Face
Facelift
Endoscopic browlift
Chin implants
Fat transfers
Facial fillers including Juvederm and Restylane
BOTOX Cosmetic treatment
Nose
Nose job
Minimally invasive In-office balloon sinus dilation
Deviated septum surgery that removes part of the septal bone and cartilage
Partial removing of bone and soft tissue in the nose
Removal of nasal polyps due to allergy problems
Adenoid surgery for removal of the adenoid tissue
Sinus surgery that's minimally invasive
Throat
Removal of the tonsils
Sleep apnea
Neck
Parotid surgery which requires removing the parotid
As you can see, there's no procedure we can't perform when it comes to giving you a facial feature that's simply gorgeous. As summer comes to a close, we want you to come in for an appointment.
Schedule Your Appointment Today
If you're ready to give your face a beautiful look, we're ready to help. If you are located in the Chicago, IL area and want to receive plastic surgery, look no further than Dr. Wiesman. With over 20 years of experience, you can trust him to deliver fantastic results. This is the med spa Chicago residents can trust. Let Dr. Wiesman give you the look you've always dreamed of having!