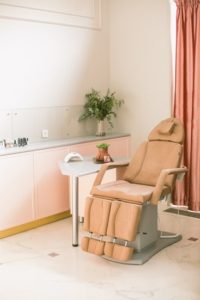 If you're interested in skin rejuvenation treatments, you might believe a regular spa is your only option to get the services you desire; however, you might want to consider a medspa in Chicago. A medical spa differs from a traditional facility because the selected treatments are performed in a healthcare setting to meet your beauty needs. Here are 5 reasons you should invest in the sophisticated environment of a medical spa.
1. Relaxing Environment
You won't need to worry about a stressful and busy setting because a medical spa has a relaxing atmosphere. It won't feel like visiting a doctor's office where you will need to deal with waiting rooms. Instead, you'll benefit from added space and privacy to promote a truly relaxing experience. You'll leave feeling refreshed while on your journey to looking your best.
2. Added Knowledge
The medical staff and professionals at the spa have undergone advanced training to provide specialty services. You can rest assured you are in good hands because they are certified providers. They will combine their qualifications and experience with the latest technologies and techniques for a world-class experience when needing skin rejuvenation.
3. Advanced Anti-Aging Treatments
You can turn back the clock with the best anti-aging treatments. A medical spa in Chicago will offer proven cosmetic solutions for skin tightening, resurfacing, and other rejuvenation options. The staff has the skills and expertise to provide a variety of less invasive treatments, like HydraFacial to improve the appearance of your skin.
4. Long-Term Results
Your skin rejuvenation professionals provide state-of-the-art treatments to diagnose specific issues while creating customized plans to resolve your concerns. Medical spas take a long-term approach to establish effective solutions to help you reach your goals without surgery, like Lipomassage™. The mechanical massage technique can reshape your body, reduce the noticeability of cellulite, and tighten your skin without an invasive procedure or lengthy recovery. You'll advantage from lasting results with the right maintenance.
5. Variety of Treatments
Your medical spa team offers some of the best alternative treatments to help you find the exact solutions you need to reach your goals. They consider your overall health and wellness when designing plans to meet your specific needs. This provides a comprehensive approach, so you aren't limited in the procedures you can use to look and feel your best.
Benefit from the Best Today
If you're interested in a cosmetic treatment, you deserve to benefit from the best. You'll enjoy unmatched results when choosing a medical spa for your elective needs. You'll achieve optimal results using an individualized approach to your care.
About Dr. Irvin M. Wiesman
Dr. Wiesman is a board-certified plastic surgeon. Although he specializes in Hand and Microvascular Surgery, he has also completed extensive training in many specialty services, like facial surgery, cosmetic surgery, and body contouring. Dr. Wiesman has a passion for skin rejuvenation, which has led him to open the Natural Beauty Med Spa. If you're ready to enjoy professional treatments in a relaxing environment, contact our office today to schedule your consultation at his full-service spa.