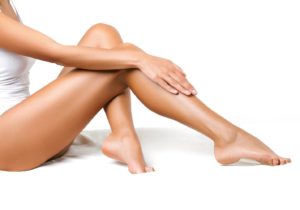 Are you tired of spending countless hours trying to get rid of unwanted hair? The endless shaving, waxing, and plucking can get old after a while. Have you thought about investing in laser hair removal? This treatment can help you enjoy smooth skin for the long haul. But before you visit a professional to talk about saying goodbye to unwanted hair, there are a few things you should know.
Not All Laser Hair Removal Treatments Are the Same
There are tons of different devices and systems out there that are used for laser hair removal. It's best to do your research before you make an appointment with any particular hair removal service provider. For example, most practices use traditional laser hair removal, which can be somewhat painful. But there are some systems, such as the Soprano ICE, that are virtually pain-free.
Go Without a Tan
It's the time of year when the days are getting longer and the weather is getting warmer. It's only natural to want to soak up some sun. However, you should avoid the sun for about two weeks prior to your hair removal appointment. That's because laser hair removal works by targeting the pigment in unwanted hair. If you get a tan, the laser might end up affecting both the pigment in your hair and the pigment in your skin, which increases your risk of burns.
The only exception to this rule is if you are going to be treated with the Soprano ICE system, which is approved for use on tanned skin.
You Should Plan on Multiple Appointments
Hair grows in cycles, which means that one laser hair removal appointment simply isn't enough to achieve dramatic results. How many sessions you need will depend on the thickness and density of your hair and other factors. Once your provider has a chance to take a look at your hair, they may be able to give you a ballpark estimate of how long it will take before you are virtually hair-free.
Shave Before You Go
You should shave about 24 hours before your appointment. This decreases the risk of burns. However, you should not use any form of hair removal that takes the hair out by the root, such as plucking or waxing. Your hair should be actively growing when you attend your laser appointment.
Don't Wear Makeup
Don't wear makeup on any part of your body where you're having hair removed. The ingredients in such products might interfere with the laser's ability to do its job. It's best to wash with soap and water before your appointment, and if you use any type of makeup remover, be sure to rinse off any residue.
Laser hair removal can set you up for years of smooth, touchable skin! Preparing well for your procedure can make your experience as comfortable and effective as possible.
Meet the Practice
Dr. Irvin M. Wiesman is the leader of the team at Natural Beauty Med Spa. He has many years of experience as a board-certified plastic surgeon. He and our team are proud to offer comfortable and effective laser hair removal with the Soprano ICE system. To learn more about how you can achieve your aesthetic goals, contact us at 312-981-1291.