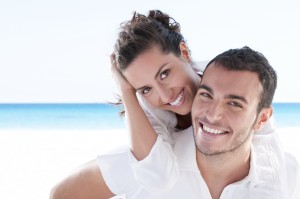 You take pride in the way you look and do what's necessary to look your best. Everyday, you try to get some exercise so your body stays healthy and strong. You eat a well-balanced diet of lean protein, whole grains, fruits and vegetables. Finally, you cap off each day with a restful night of refreshing sleep. Despite these healthy steps, you may notice that your skin is beginning to show the signs of aging. Fortunately, there is a way to battle the march of time. Natural Beauty Med Spa offers a variety of skin care treatments and products to help you maintain that youthful glow. Right now for better skin care, Chicago, IL, residents can save 10 percent on all products!
Skin Care in Chicago
Did you know that your skin is the largest organ of the body? A truly amazing organ it is, too. Skin keeps you dry—yet absorbs moisture. It helps to regulate body temperature and it is one of the body's first defenses against bacteria and germs that cause illness and disease.
Of course, as with any other organ of the body, the aging process can take a toll on your skin and the most obvious signs are usually on your face.
There are many things that contribute to the aged appearance of skin, including:
Heredity
Sun damage
Alcohol consumption
Smoking
Pollution
Skin Care to Treat Aging Skin
At your Chicago medical spa, Natural Beauty Med Spa, we offer a number of medical-grade professional skin care products to help you enjoy the health and aesthetic benefits of beautiful skin. Here are some of the products available now for 10 percent off.
NeoStrata Professional skin care products are designed to give your skin a smoother and firmer look. With regular use of NeoStrata products, your skin will begin to regenerate healthy cells. Made of the finest ingredients, NeoStrata products include the Core Antiaging system and the Triple Firming Neck Cream.
Obagi products are perfect for treating visible signs of aging such as age spots, fine lines and wrinkles, dry skin, age spots and hyperpigmentation. All of these can dull the appearance of your skin. Obagi products are appropriate for all skin types and for all age users.
Revision offers clinically proven skin care products to improve the health and appearance of your skin. Our licensed medical aestheticians can help you select the Revision product that's right for you.
Call Our Office Today
To learn more about the skin care product special at Natural Beauty Med Spa, contact our office today or stop by to make your 10 percent off purchase.