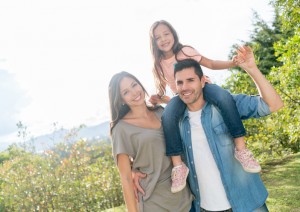 At the Natural Beauty Med Spa, we are committed to more than just providing a great medical spa in Chicago to help you become the happiest, healthiest version of yourself. We are also dedicated to our community, which is why we are involved in many local events. To help give back, we are proud sponsor of the Taste of the River North, which showcases many of the area's most entertaining destination neighborhoods. We are thrilled to be involved in the event because we want you to be as excited as we are about the place we have all come to call home.

Taste of the River Event
For the past 16 years, the Taste of the River North event has featured many great places in the area, including restaurants, chefs, and local bands. With the community's leading attractions featured in one spot for an entire weekend, you have the opportunity to network with your neighbors while experiencing the area's best artisans, cuisines, and tunes.
This year, the event is presented by the River North Residents Association and produced by Ravenswood Special Events and Duff Entertainment at Ward Park for a family-friendly gathering. As a sponsor of the event, we are proud to join many other reputable and trusted businesses and companies in the area, including the Chicago Tribune and the Ann & Robert H. Lurie Children's Hospital of Chicago.
During the event, checkout a great lineup of local artists, including the Boy Band Review, Sixteen Candles, and Our Name is Jonas. You will also have the opportunity to see Hello Weekend, Funky Monks, and Stache.
In addition to great music, try out the best dining in Chicago. As you browse the event, grab a bite to eat at Pranzi, Pinstripes, or Hutch American Bistro. You can even enjoy a crab dinner at Da Lobsta or get a traditional meal at the Kettle Kabin.
Join Your Community for a Weekend of Fun
This July 21-23rd, join your friends and family at Ward Park on N. Kingsbury Street to get to know your neighbors while experiencing the best Chicago has to offer. Start the day with great food and end it with amazing music and dancing. As your trusted medical spa to promote your overall well-being, we are proud to join the community at the event.
If you are looking for something great to do with the family this weekend, head to Ward Park. The fun begins at 5:00 pm on Friday and will end at 8:00 pm on Sunday. We look forward to seeing you there.