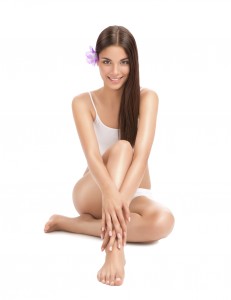 Are you tired of unwanted body fat? Do you want a minimally invasive, effective treatment to get a trim, fit body? If so, CoolSculpting in Chicago may be right for you. This noninvasive fat-reduction procedure is an innovative way to transform your body without any surgery or downtime. Due to the benefits it offers, more than 4 million treatments have already been performed. Now, you can get rid of those love handles, muffin tops, and double chins with a simple procedure.

What is CoolSculpting?
This treatment is FDA-approved to reduce fat in the body. The one-of-a-kind treatment uses controlled cooling to target fat cells underneath the skin. This method will destroy the fat cells through freezing but will not cause damage to the skin cells or surrounding tissue. The procedure in gentle so you will not experience any discomfort. In addition, the system features built-in safety sensors that detect when the skin is getting too cold, causing the system to shut down. This ensures your safety and comfort while you achieve noticeable results.
This system has quickly become the preferred fat-reduction procedure because it does not require surgery or needles. The noninvasive treatment does not even require anesthesia. You will enjoy a comfortable treatment with no downtime.
What Can I Expect with the Procedure?
You will first require a consultation to ensure you are a candidate for treatment and to develop a treatment plan. Depending on the number of areas being treated and the results you want to achieve, you may require more than one sculpting session.
During your sculpting procedure, it will take about an hour to treat each section. As the procedure begins, you may feel some pressure and a cold sensation. However, this feeling quickly subsides so you can sit back and relax throughout the remainder of the procedure. After the treatment, there is no recovery time. You can resume your normal activities immediately.
Over the next few days, your body will naturally get rid of the dead fat cells, allowing a more sculpted appearance to take form. You may begin to see noticeable results in as little as three weeks. However, on average, it takes about two months to see the greatest level of results. To maintain your new, sculpt appearance, you will need follow-up procedures about every four to six months.
The treatment is safe and precise to treat multiple areas of the body, including the waist and chin. Using a controlled system, it is effective to achieve the results you want.
Where Can I Get CoolSculpting?
If you are finally ready to say good-bye to stubborn body fat, you need to schedule a consultation at Natural Beauty Med Spa. Our team will perform a consultation to ensure you are a candidate for the procedure. A customized treatment plan is created to help you achieve the trim, fit look you want. As a board-certified plastic surgeon, you can rest assured you are in good hands with Dr. Wiesman.